Dome cameras are excellent low-profile tools for keeping an eye on your property or your business. The problem is, do you put your cameras out in the open to make them highly visible, or do you lower their profile to keep them as unobtrusive as possible?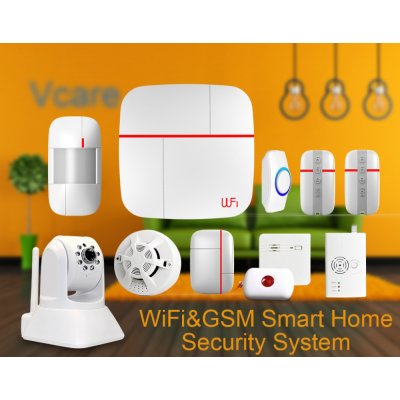 Visible Dome Cameras: Pros and Cons
First up are the visible dome units. These are large, brightly colored, protrude from the surface they are attached to and often come with warning stickers alerting people to the fact that they are now entering an area being monitored by a surveillance camera. Visible dome cameras thus become excellent deterrents for would-be wrongdoers. People know they have security cameras pointed at them, and they will be less likely to commit whatever act they had in mind. These visible dome cameras also help make people feel secure as they know they're being protected by watchful eyes. The problem with these visible cameras, however, is that committed criminals will easily identify the CCTV cameras in the area. They will then take measures to avoid being caught, from avoiding the cameras and hiding their faces to tracking down the DVR and destroying the footage it has recorded.
Hidden Dome Cameras: Pros and Cons
Next are the low-profile dome units. These are much smaller, typically darkin color andbarely protrude from the wall or ceiling.Some variants even come with their own disguises to mimic other items like smoke detectors or wall clocks. The primary advantage of these low-visibility surveillance cameras is that they let you see what is truly going on when nobody is looking. This is particularly ideal for collecting evidence against individuals that keep on conducting undesirable activities, from pilfering cash registers to harassing co-workers. Low-visibility cameras are also not as intrusive as their high-visibility counterparts; allowing you to install a security system without making sensitive clients or employees feel threatened all the time. These units are not perfect, though. They serve no deterrence value if nobody knows they are there, which means they will do nothing to stop a crime – only record the evidence after the fact. You could also end up in legal trouble if you use hidden cameras contrary to your state or country's privacy laws, like placing cameras in areas where privacy is to be expected or recording audio without the explicit consent of the parties being recorded.
The Bottom Line
While the answer might seem obvious – visible if you want to deter crime and low-profile if you want to capture evidence – the real draw here is to use both systems at the same time. High-profile dome cameras can be positioned in open, public spaces. This maximizes their deterrence value while being able to cover a large area at the same time. Low-profile cameras on the other hand can be positioned in restricted areas where only a few people are authorized to enter. They will also serve to collect evidence should a determined criminal disable or avoid the high-profile cameras. This combination helps ensure that your security system makes the most of what both high-profile and low-profile dome cameras have to offer!
Chinavasion Wholesale Ltd. is a gadget wholesaler headquartered in Hong Kong with warehouses based in Shenzhen, the manufacturing hub of China. It ships all sorts of high-tech gadgets at affordable prices, from dome cameras and DVR systems to LED t-shirts and Bluetooth beanie caps.
Related Articles - security camera, IP camera, surveillance camera, CCTV, security system,