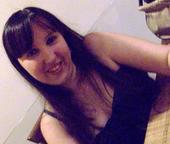 Author: Cíntia Vilani

Region: Brazil

Website: essenciadahumanidade.blogspot.com

Author Comment / Biography:
PhD in Clinical Psychology from the Catholic University of São Paulo (PUC / SP), Specialist in Cognitive Therapy by the Institute for Cognitive Therapy of São Paulo, Specialist in Special Education from the University Nove (UNINOVE), and Bachelor and Psychology from University Parana (UFPR). Member of the Brazilian Association for Cognitive Psychotherapy (ABPC) and also the International Association of Cognitive Psychotherapy (IACP), besides being an effective member of the Body of Psychologists and Psychiatrists Christians (SCLC). He has experience in clinical psychology and social psychology, with emphasis on Prevention, Treatment and Health Promotion Psychic, acting on the following topics: mental retardation, hearing impairment, physical disability, substance abuse, marital and family relationships. Currently, lectures on the quality of family interaction of people with disabilities, about family and education of parents and children in schools, churches, symposiums and congresses. Meets clinically in his office, private clients and those referred by the program "Adopt a Smile" by Abrinq.
| | |
| --- | --- |
| Displaying 1 to 8 of 8 articles | |
Pages: 1
Articles by Cíntia Vilani
1. Having money as a means or end?
September 22, 2011

July is for some a vacation with the kids or worry about what to do with these, since most spend all day at school while parents work. But it is also a time when men and women begin to question their list of goals built on the eve of another new year.

It is a period that is common to hear in...




2. Marital conflicts and resolve them?
September 22, 2011

If you need to be decided who will lead the child to school, or friend's house who will take her to the dentist (yes, the feat of dentists can only have available the time of 15h) are routine problems of couples with children and it is always said that children bring marital problems.

But wh...




3. The truth about Yoga
April 24, 2011

For some time the science, practice, or lifestyle is present in the Brazilian and American territory, but never before with such proportions, Yoga has previously been considered an oriental science, a Buddhist or practice a healthy lifestyle gained strength in the various offices of psychology and ...




4. How to speak well to the public effectively
February 19, 2011

When commenting on the art of public speaking soon comes to mind a situation where someone is in front of hundreds of people, upon a stage or pulpit is he or religious school. That someone in cold, cold hands and a tightening in the stomach. But what many do not realize, but thousands who experience...




5. How to diagnose phobias?
February 04, 2011

Subject not only refers to a chat a moral lesson from friends or family or even recurrent theme of a session of psychotherapy, has been the concern of professionals who work with anxiety disorders.

The high number of people who recognize their physical and emotional problems but have no str...




6. Love and Jealousy: what is the limit?
November 27, 2010

Here I address the myth of Tristan and Isolde, taking into account especially the idea that passion needs to be obstacles.In everyday life, we have common sense statements that "everything that is forbidden is more tasty" or "soft water in hard rock that sticks up both hits," which can be perfectly ...




7. The evil that social conventions may entail
September 06, 2010

From the moment that the man decided to live in groups, conflict communication, interpersonal and others began to exist. Human behavior has always been researched due to the infinite subjectivity and the way forward for dealing with various situations, however, live in the group brought many issues ...




8. Do not turn limits constraints
June 18, 2010

In the first earlier described the importance of self-esteem to carry out projects, signaling how important daily exercise of self-knowledge, so that our perceptions about our limits and limitations are true, not too exaggeratedly optimistic nor pessimistic.

At the beginning of the year is ...