Gardening Articles and Ezines



76. Festive Tips for Decorating a Miniature Tree
January 02, 2020




The holiday season is one of the most magical times of the year. The temperature drops, the music on the radio changes, and everything is imbued with the Christmas spirit. There are relatives to visit, cozy scarves to wear, and gifts to exchange. Sure, it can be a little overwhelming at times, but gardeners know that winter is also the off-season in terms of weeding, watering, planting, and otherwise tending to outdoor gardens. For dedicated outdoor gardeners, winter signals a time to rest, reset, and enjoy time inside with friends and family. Of course, gardeners also know that it can be... (read more)

Author: Florence Blum



77. Advantages of Organic Seaweed Fertilizer
December 30, 2019




What is Seaweed Fertilizer Seaweed fertilizer is an organic fertilizer produced by accurate processing of marine plant seaweed as the primary raw material. The main component is the natural organic active material extracted from kelp. What is seaweed fertilizer Most seaweed can grow to lengths of over 50 meters. Trace elements found in organic seaweed fertilizers include magnesium, potassium, zinc, iron and nitrogen—all of which are beneficial to plants. Seaweed fertilizer for sale Mechanism Seaweed fertilizer has a comprehensive regulation effect on the "crop-soil-fertil... (read more)

Author: Darren Chan



78. Farmhouse Décor in the Miniature Garden
November 27, 2019




When you think of the term "farmhouse," what comes to mind? Maybe your memory races back to time spent on the farm as a child, running up the porch steps and into a big, airy home filled with light and love. Or perhaps you picture the rustic furniture, the well-worn rugs on wooden floors, and meals served around a long table. There is no wrong way to conceive of a farmhouse, and when it comes to farmhouse style, ideas and applications run the gamut. In general, farmhouse style usually includes a few of the following attributes: -Cozy, relaxing, and warm -Wood, steel, and other sturd... (read more)

Author: Florence Blum



79. Inspirations for Holiday Miniature Gardening
November 21, 2019




That extra-special season is just around the corner. The days are getting shorter and the temperatures are dropping. Before we know it, it will be the holidays again! If you are like me, you might look forward to the holidays with a healthy mix of excitement and trepidation. You want the events to go well, the family members to get along, and the schedule to run smoothly. If you are a gardener, you probably also want the decorations and plants to look merry and bright. Preparing the fairy garden can be one of the most enjoyable parts of the holiday "getting ready" time. Have you made plan... (read more)

Author: Florence Blum



80. Making Teacup Gardens with Children
November 15, 2019




Take a peek into the fairy garden this afternoon, and you might notice that it is tea time! The garden fairies love to get out their tea sets, pour some tea (or juice for those who have not quite grown to love tea), bake some cookies, and have an old-fashioned tea party. Tea time is a treat for fairies, gnomes, children, and miniature garden friends of all ages, especially if there are cookies, scones, or other delicious sweets involved. Searching for another way to celebrate tea in the fairy garden? Instead of filling miniature teacups with tea, consider filling them with fairy gardens. ... (read more)

Author: Florence Blum



81. Pumpkins Galore in the Fairy Garden
October 24, 2019




What a beautiful fall afternoon! A gentle breeze is blowing. The sky is blue and the sun is shining. Outside, the fairies are wearing cozy sweaters and clutching cups of pumpkin coffee as they fly between red and orange leaves. Wait a second—fairies? Correct! Today we are visiting the fairy garden and taking a stroll to see all the latest "gourd-geous" autumn trends. Aside from fall-flavored lattes and lots of layers, there are plenty of delights in the miniature garden. Join us! As the leaves crunch under our delicate fairy boots, we make our way towards the Fairy Garden Pumpkin Patch, a... (read more)

Author: Florence Blum



82. Spooktacular Miniature Garden Halloween
October 22, 2019




Trick…or treat? It is that time of year again. The costumes come out, the bags of candy hit store shelves, and everyone gets excited for some spooky, silly fun. Do you have plans for a Halloween-themed miniature garden? Autumn is an especially apt time to freshen up your garden beds and even create some new fairy gardens. Read on for tips, tricks, and treats for building the spooktacular miniature garden you have been dreaming about. Garden Ghosts and Other Friends One quick and easy way to add some Halloween spirit (or spirits) to your miniature garden is to make room for new gard... (read more)

Author: Florence Blum



83. Beauveria Bassiana Poducts Bed Bugs Control
October 15, 2019




Beauveria Bassiana fungus is a fungus that grows naturally in soils around the world. Acting as a parasite on various arthropod species, causing white muscardine disease; It widely used as a sprayed biological insecticide to control a great many pests such as bed bugs, termites, thrips, whiteflies, aphids, and different beetles. Once Beauveria Bassiana infects the host insects, the fungus grows fast inside of the insect's body. Feeding on the nutrients present in the host's body and producing toxins continuously.
(read more)

Author: Darren Chan



84. Helpful Tips for Designing a Shingletown Fairy Garden
September 30, 2019




"Bonk!" Did you hear that? It is the sound of an acorn on the fairy house rooftop. In the fall, acorns drop from the trees and roll down the shingled roofs, making the most satisfying little noises. It is almost as if teeny-tiny fairies are tap-dancing up there. Could it be? Maybe! Okay, okay, so there may not be acorns raining down on the miniature garden, but a shingled rooftop on a fairy house can create an entire world of sights, sounds, and style. The Shingletown Miniature Houses have an entirely unique look. Instead of thatched roofs, stones, or other popular styles, these fairy hou... (read more)

Author: Florence Blum



85. Good Quality 98%TC NAA 1-Naphthylacetic Acid Supplier
September 27, 2019




Dora Agri-Tech is one of the biggest 1-Naphthylacetic Acid suppliers, we exported to South America and Western Europe for many years about 30mt per year. Due to the stable quality and competitive price.

1-Naphthylacetic acid is a broad-spectrum auxin plant growth hormones, which can enter the plant body through plant leaves and reach vigorous growth parts together with the nutritions conduction. NAA can promote root differen... (read more)

Author: Darren Chan



86. What is the best fertilizer for your lawn?
September 24, 2019




What is the best lawn fertilizer 1. Elements Fertilizer Grass needs enough amount of nutrients, water and sunshine to sustain life and grows healthily and green. The importance of fertilizer is the same as water, air, and temperature in the soil. Most fertilizers all contain three different nutrients: Nitrogen, Phosphorus, and Potassium.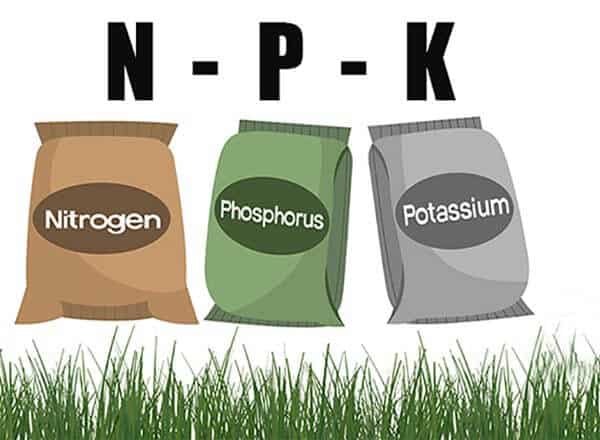 Nitrogen Nitrogen plays a critical role in the process of photosynthesis, It promot... (read more)

Author: Darren Chan



87. What I Learned About Birdhouses in a Fairy Garden
September 20, 2019




"Chirp!" "Twee!" "Screet!" Do you hear that? It must be the sound of birds. Perhaps they are calling out to one another or letting us know that they are hungry and would like some birdseed. Their sing-song voices are delightful to hear, no matter the season. If you are an avid gardener in the fairy garden or miniature garden, you have no doubt heard the call of birds in your own yard. Birds of all shapes, sizes, and colors love to spend time around trees, flowers, and other living things. The more you plant, the more you can expect to see birds and insects make their way into your outdoor... (read more)

Author: Florence Blum



88. Different Symptoms | Early Blight & Late Blight
September 17, 2019




Early blight and late blight are the most common diseases on tomato & potato. They usually take huge losses to farmers. Although the names of the two diseases are the only one-word difference, some growers do not know exactly about the difference between early blight and late blight. First, we need to how to recognize their symptoms. What's the difference between early blight and late blight? Different Causes Early blight is caused by two different closely related fungi, Alternaria tomatophila, and Alternaria solani, which lives in soil and plant debris. Late blight is ca... (read more)

Author: Darren Chan



89. Amazing Air Plant Displays
September 16, 2019




Amazing Air Plant Displays You already know that miniature gardens take time, effort, and plenty of care. They need to be watered and given just enough sunlight. In order to thrive, miniature plants need healthy, rich soil and occasional fertilizing. Would you believe it if you saw a plant that did not need soil, and only required a little moisture? A plant you could hang on the wall, grow in a teeny-tiny jar, or even scatter across a table? Air Plants and Air Plant Care It must be your lucky day, because we are taking on the exciting and sometimes mysterious world of air plants... (read more)

Author: Florence Blum



90. Recreate Your Favorite Books in a Fairy Garden
September 04, 2019




What could be better than curling up with your favorite book? Well, curling up in the miniature garden, of course! Reading outside, especially in sunny weather, is both relaxing and fun. Unfortunately, not all readers have year-round mild weather or a screened-in porch. What's a book-lover and outdoor enthusiast to do? If you can't take your books into the garden, you might has well create a garden oasis that celebrates books. With a few easy steps, you can recreate your favorite books, scenes, and characters in the fairy garden. Whether you want to make a container garden or larger minia... (read more)

Author: Florence Blum



91. Best way to increase root growth
September 02, 2019




4 ways to promote root growth 1.Essential Nutrients Supply Phosphorus potassium &Nitrogen are the essential nutrients to support root growth for plants. They encourage plants to put down a dense collection of new roots and strengthen existing roots as they develop. Phosphorus helps establish healthy root systems at the beginning of growth. And promotes root growth, flowering and fruit setting. Potassium can thicker plants cell walls. It will increase plants tolerance to stresses and promote root growth. 2.Root Stimulators Hormones Auxin is a plant horm... (read more)

Author: Darren Chan



92. Gifting a Winter Container Garden
August 30, 2019




After all the autumn leaves have been raked away, the garden beds prepared for cold temperatures, and the last crumbs of the pumpkin pie have been gobbled up, the gardeners retreat from their fall miniature gardens and turn their attention to the next few months of winter. With the shorter days come winter plants, winter container gardens, and the bustling holiday season. Longtime gardeners also know that holiday-time is not the end of gardening. The lifestyle lives on with winter flowering plants, winter container gardens, and miniature gardens that are themed for the season. Another fun... (read more)

Author: Florence Blum



93. Preparing for Winter in the Fairy Garden
August 24, 2019




As the days grow shorter and the temperatures drop, those with miniature container gardens will start scaling back their plans for summer gardening and begin preparing the fairy garden plants for fall and winter. While a fairy garden may seem delicate, as it is can be full of sparkling fairy wings, graceful baskets, and gentle plants, a hardy miniature garden ensures that the hobby survives all year long. So, how do you ready your container garden for winter? You do not start in the middle of the snowy season. In fact, it is best if you begin preparing your winter container garden even be... (read more)

Author: Florence Blum



94. How can we prevent soil salinization?
August 21, 2019




What's Soil Salinization Soil salinization is one of the most vital soil problems for agricultural production. Salinization refers to the salt content of the level affecting agricultural and environmental health. Soil salinization usually occurs in arid areas, In these areas, soluble salt ions accumulate in the soil. In these areas where plant growth requires irrigation, the Evaporation and transpiration process leaves salt in the soil. In the beginning, salts will reduce soil productivity and limits crop yields. As the salt content increases, it kills the vegetation and soil mi... (read more)

Author: Darren Chan



95. Dora Rootguard biocontrol trichoderma products manufacturer
August 02, 2019




General information Dora RootGuard is the popular biocontrol solution on Soil Micro-environment, Diseases Control & Root System Growth. It contains trichoderma spp, Bacillus series, Organic matters and Saccharides. The Brightest Spotlight, it has the outstanding capacity for eliminating damaging fungal pathogens in soil, and form a nature defensive bond to Guard and stimulate your crop's roots. Now they are used as bio-pesticides, bio-fertilizers, root growth stimulants and enhancers of plant resistance. Application Mode: Foliar sprays, pre-planting applications to seed, post-p... (read more)

Author: Darren Chan



96. Why Mycorrhizae is Necessary in Agriculture
August 02, 2019




There is no doubt that mycorrhizae play the important role in plant growth. They help build soil aggregate structure to provides plant roots with a better & healthy environment to healthy and strong growth. Their symbiotic relationship with plants helps them access extra water and nutrients source in soil. What's Mycorrhizae Mycorrhizae is symbiotic association between a fungus and a plant. The term mycorrhizae refers to the role of the fungus in the plant's rhizosphere, its root system. Mycorrhizae play important roles in plant nutrition, soil microenvironment. Mycorrhizal fung... (read more)

Author: Darren Chan



97. Top Features of Interlocking Concrete Pavers from Titan Pavers
August 02, 2019




When you choose interlocking concrete pavers from Titan Pavers, you get unlimited advantages. While you experience the long-lasting enduring beauty and value of interlocking blocks, you get the ultimate benefit of Titan Pavers' highly streamlined installation using top-notch materials. They have been transforming patios, pool decks, walkways, and driveways for decades with the utmost attention to customization that fits unique style preferences of homeowners. They are well-versed in extensive styles including Spanish, traditional, Mediterranean or vintage which makes it possible for them to c... (read more)

Author: Naima Rocca



98. Mary Engelbreit's Style in Fairy Gardening
August 02, 2019




You know Mary Engelbreit's style when you see it. Bright colors, eye-catching details, and lovable characters all populate Engelbreit's bestselling calendars, books, accessories, cards, and so much more. At first, you might not connect the dots between the iconic illustrator and the miniature garden. It helps to think about the feelings her designs inspire. Warmth, light, happiness, sunshine, and whimsy are all present in Engelbreit's illustrations. The truth is, there are plenty of ways to incorporate Mary Engelbreit's bright and playful style into your own miniature garden. You can choo... (read more)

Author: Florence Blum



99. How to Design a Miniature Garden for Your Dollhouse
August 02, 2019




Miniature accessories do not just live outdoors in the fairy garden. In the dollhouse community, we often focus on interiors, from tiny dishes to squares of wallpaper for little rooms. Have you ever thought about what happens when your dolls venture outdoors? Dollhouses deserve their own unique outdoor spaces. That is where the miniature garden comes in. Yards Yes, you can incorporate a miniature garden into your dollhouse. All it takes is a little imagination and attention to detail. Perhaps your dollhouse residents would like a front yard or backyard in which to spend time. You may wan... (read more)

Author: Florence Blum



100. Bring the Miniature Garden Inside: Create a Tablescape
August 02, 2019




Miniature plants and miniature trees fill the fairy gardens in our backyards, seem to pour out of the containers on the patio, and highlight the fairy garden accessories in our window boxes. But what about decorating with miniature gardens and fairy garden plants indoors? Fairy garden accessories and miniature plants can be used inside the home to create fabulous tablescapes for year-round decoration. All it takes is a little creativity and preparation, and you will have an enviable table in no time. Set the Scene When creating a tablescape, some people get stuck before they even begin. ... (read more)

Author: Florence Blum



>



Author Login

ADVERTISE HERE NOW!
Limited Time $60 Offer!
90 Days-1.5 Million Views

GENE MYERS



Author of four books and two screenplays; frequent magazine contributor. I have four other books "in...more
SUSAN FRIESEN



Susan Friesen, founder of the award-winning web development and digital marketing firm eVision Media...more
LAURA JEEVES



At LeadGenerators, we specialise in content-led Online Marketing Strategies for our clients in the t...more
TIM FAY



I am not a writer nor am I trying to become a writer. I am an average person with average intelligen...more
ADRIAN JOELE



I have been involved in nutrition and weight management for over 12 years and I like to share my kn...more
PAUL RICE



hello everyone l been on the net since 2000 and enjoy my work l work as an affiliate and also have w...more
HELEN STEPHENS



I love to research products and write reviews only high-quality useful products. ...more
JAVIER VBOIX



For the time being just a newbie in the Insurance Industry but a quick learner, soon-to-be expert Ja...more
LARRY WHITTLER



Author of Wrestler/That Dog Hunts; Available at the Kindle Store ...more