Gardening Articles and Ezines



76. Good Quality 98%TC NAA 1-Naphthylacetic Acid Supplier
September 27, 2019




Dora Agri-Tech is one of the biggest 1-Naphthylacetic Acid suppliers, we exported to South America and Western Europe for many years about 30mt per year. Due to the stable quality and competitive price.

1-Naphthylacetic acid is a broad-spectrum auxin plant growth hormones, which can enter the plant body through plant leaves and reach vigorous growth parts together with the nutritions conduction. NAA can promote root differen... (read more)

Author: Darren Chan



77. What is the best fertilizer for your lawn?
September 24, 2019




What is the best lawn fertilizer 1. Elements Fertilizer Grass needs enough amount of nutrients, water and sunshine to sustain life and grows healthily and green. The importance of fertilizer is the same as water, air, and temperature in the soil. Most fertilizers all contain three different nutrients: Nitrogen, Phosphorus, and Potassium.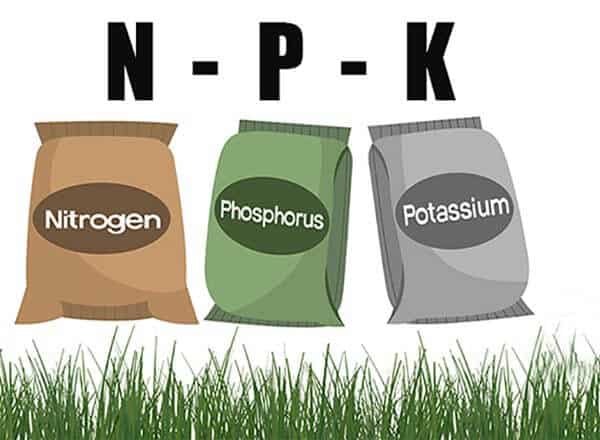 Nitrogen Nitrogen plays a critical role in the process of photosynthesis, It promot... (read more)

Author: Darren Chan



78. What I Learned About Birdhouses in a Fairy Garden
September 20, 2019




"Chirp!" "Twee!" "Screet!" Do you hear that? It must be the sound of birds. Perhaps they are calling out to one another or letting us know that they are hungry and would like some birdseed. Their sing-song voices are delightful to hear, no matter the season. If you are an avid gardener in the fairy garden or miniature garden, you have no doubt heard the call of birds in your own yard. Birds of all shapes, sizes, and colors love to spend time around trees, flowers, and other living things. The more you plant, the more you can expect to see birds and insects make their way into your outdoor... (read more)

Author: Florence Blum



79. Different Symptoms | Early Blight & Late Blight
September 17, 2019




Early blight and late blight are the most common diseases on tomato & potato. They usually take huge losses to farmers. Although the names of the two diseases are the only one-word difference, some growers do not know exactly about the difference between early blight and late blight. First, we need to how to recognize their symptoms. What's the difference between early blight and late blight? Different Causes Early blight is caused by two different closely related fungi, Alternaria tomatophila, and Alternaria solani, which lives in soil and plant debris. Late blight is ca... (read more)

Author: Darren Chan



80. Amazing Air Plant Displays
September 16, 2019




Amazing Air Plant Displays You already know that miniature gardens take time, effort, and plenty of care. They need to be watered and given just enough sunlight. In order to thrive, miniature plants need healthy, rich soil and occasional fertilizing. Would you believe it if you saw a plant that did not need soil, and only required a little moisture? A plant you could hang on the wall, grow in a teeny-tiny jar, or even scatter across a table? Air Plants and Air Plant Care It must be your lucky day, because we are taking on the exciting and sometimes mysterious world of air plants... (read more)

Author: Florence Blum



81. Recreate Your Favorite Books in a Fairy Garden
September 04, 2019




What could be better than curling up with your favorite book? Well, curling up in the miniature garden, of course! Reading outside, especially in sunny weather, is both relaxing and fun. Unfortunately, not all readers have year-round mild weather or a screened-in porch. What's a book-lover and outdoor enthusiast to do? If you can't take your books into the garden, you might has well create a garden oasis that celebrates books. With a few easy steps, you can recreate your favorite books, scenes, and characters in the fairy garden. Whether you want to make a container garden or larger minia... (read more)

Author: Florence Blum



82. Best way to increase root growth
September 02, 2019




4 ways to promote root growth 1.Essential Nutrients Supply Phosphorus potassium &Nitrogen are the essential nutrients to support root growth for plants. They encourage plants to put down a dense collection of new roots and strengthen existing roots as they develop. Phosphorus helps establish healthy root systems at the beginning of growth. And promotes root growth, flowering and fruit setting. Potassium can thicker plants cell walls. It will increase plants tolerance to stresses and promote root growth. 2.Root Stimulators Hormones Auxin is a plant horm... (read more)

Author: Darren Chan



83. Gifting a Winter Container Garden
August 30, 2019




After all the autumn leaves have been raked away, the garden beds prepared for cold temperatures, and the last crumbs of the pumpkin pie have been gobbled up, the gardeners retreat from their fall miniature gardens and turn their attention to the next few months of winter. With the shorter days come winter plants, winter container gardens, and the bustling holiday season. Longtime gardeners also know that holiday-time is not the end of gardening. The lifestyle lives on with winter flowering plants, winter container gardens, and miniature gardens that are themed for the season. Another fun... (read more)

Author: Florence Blum



84. Preparing for Winter in the Fairy Garden
August 24, 2019




As the days grow shorter and the temperatures drop, those with miniature container gardens will start scaling back their plans for summer gardening and begin preparing the fairy garden plants for fall and winter. While a fairy garden may seem delicate, as it is can be full of sparkling fairy wings, graceful baskets, and gentle plants, a hardy miniature garden ensures that the hobby survives all year long. So, how do you ready your container garden for winter? You do not start in the middle of the snowy season. In fact, it is best if you begin preparing your winter container garden even be... (read more)

Author: Florence Blum



85. How can we prevent soil salinization?
August 21, 2019




What's Soil Salinization Soil salinization is one of the most vital soil problems for agricultural production. Salinization refers to the salt content of the level affecting agricultural and environmental health. Soil salinization usually occurs in arid areas, In these areas, soluble salt ions accumulate in the soil. In these areas where plant growth requires irrigation, the Evaporation and transpiration process leaves salt in the soil. In the beginning, salts will reduce soil productivity and limits crop yields. As the salt content increases, it kills the vegetation and soil mi... (read more)

Author: Darren Chan



86. Dora Rootguard biocontrol trichoderma products manufacturer
August 02, 2019




General information Dora RootGuard is the popular biocontrol solution on Soil Micro-environment, Diseases Control & Root System Growth. It contains trichoderma spp, Bacillus series, Organic matters and Saccharides. The Brightest Spotlight, it has the outstanding capacity for eliminating damaging fungal pathogens in soil, and form a nature defensive bond to Guard and stimulate your crop's roots. Now they are used as bio-pesticides, bio-fertilizers, root growth stimulants and enhancers of plant resistance. Application Mode: Foliar sprays, pre-planting applications to seed, post-p... (read more)

Author: Darren Chan



87. Why Mycorrhizae is Necessary in Agriculture
August 02, 2019




There is no doubt that mycorrhizae play the important role in plant growth. They help build soil aggregate structure to provides plant roots with a better & healthy environment to healthy and strong growth. Their symbiotic relationship with plants helps them access extra water and nutrients source in soil. What's Mycorrhizae Mycorrhizae is symbiotic association between a fungus and a plant. The term mycorrhizae refers to the role of the fungus in the plant's rhizosphere, its root system. Mycorrhizae play important roles in plant nutrition, soil microenvironment. Mycorrhizal fung... (read more)

Author: Darren Chan



88. Top Features of Interlocking Concrete Pavers from Titan Pavers
August 02, 2019




When you choose interlocking concrete pavers from Titan Pavers, you get unlimited advantages. While you experience the long-lasting enduring beauty and value of interlocking blocks, you get the ultimate benefit of Titan Pavers' highly streamlined installation using top-notch materials. They have been transforming patios, pool decks, walkways, and driveways for decades with the utmost attention to customization that fits unique style preferences of homeowners. They are well-versed in extensive styles including Spanish, traditional, Mediterranean or vintage which makes it possible for them to c... (read more)

Author: Naima Rocca



89. Mary Engelbreit's Style in Fairy Gardening
August 02, 2019




You know Mary Engelbreit's style when you see it. Bright colors, eye-catching details, and lovable characters all populate Engelbreit's bestselling calendars, books, accessories, cards, and so much more. At first, you might not connect the dots between the iconic illustrator and the miniature garden. It helps to think about the feelings her designs inspire. Warmth, light, happiness, sunshine, and whimsy are all present in Engelbreit's illustrations. The truth is, there are plenty of ways to incorporate Mary Engelbreit's bright and playful style into your own miniature garden. You can choo... (read more)

Author: Florence Blum



90. How to Design a Miniature Garden for Your Dollhouse
August 02, 2019




Miniature accessories do not just live outdoors in the fairy garden. In the dollhouse community, we often focus on interiors, from tiny dishes to squares of wallpaper for little rooms. Have you ever thought about what happens when your dolls venture outdoors? Dollhouses deserve their own unique outdoor spaces. That is where the miniature garden comes in. Yards Yes, you can incorporate a miniature garden into your dollhouse. All it takes is a little imagination and attention to detail. Perhaps your dollhouse residents would like a front yard or backyard in which to spend time. You may wan... (read more)

Author: Florence Blum



91. Bring the Miniature Garden Inside: Create a Tablescape
August 02, 2019




Miniature plants and miniature trees fill the fairy gardens in our backyards, seem to pour out of the containers on the patio, and highlight the fairy garden accessories in our window boxes. But what about decorating with miniature gardens and fairy garden plants indoors? Fairy garden accessories and miniature plants can be used inside the home to create fabulous tablescapes for year-round decoration. All it takes is a little creativity and preparation, and you will have an enviable table in no time. Set the Scene When creating a tablescape, some people get stuck before they even begin. ... (read more)

Author: Florence Blum



92. Time to Compost the Miniature Garden
July 10, 2019




It is another sunshine-filled day in the miniature garden. The fairy garden plants are showing off their bright green leaves and colorful flowers. The miniature houses look oh-so charming in the afternoon sun. And the fairies and animals? They are up to their old tricks, rummaging through a pile of old books they found in a wheelbarrow. Elephant seems to have found one called Composting for Beginners. He is not quite sure what that word means- so he must qualify as a beginner! Flipping through the dusty pages, his eyes suddenly alight on one specific passage. As it turns out, all of the t... (read more)

Author: Florence Blum



93. Miniature Garden Maintenance: Container Gardens
July 10, 2019




This year, you decided to try something new. Instead of building a fairy garden in the yard, you planted a miniature garden in a container! The container might be small, just big enough to fit on your desk. Or perhaps it is large, nearly as big as an outdoor garden, but sitting in a vibrantly painted container that adds plenty of character to your porch. What now? Container gardening brings unique joys and challenges. Within the confines of a container, miniature plants and miniature accessories can spring to life in unexpected ways. Containers offer versatility, inspiration, and added be... (read more)

Author: Florence Blum



94. Helpful Tips - Soil for a Miniature Garden
July 10, 2019




When setting up a large-scale fairy garden, there are many details to consider. Which miniature plants will you choose? What fairy garden accessories will be included? Will there be a theme? Whether your miniature garden extends across your yard or occupies a humble corner, you always want to be sure that the most basic elements are in place before adding fairy garden accessories and decorative touches. When it comes to miniature gardening, you cannot get more basic than beginning with soil. It supports your fairy garden plants, serves as a base for your miniature houses, and is, quite literal... (read more)

Author: Florence Blum



95. How to Fit Miniature Gardening into Your Studio Apartment Life
June 04, 2019




One of the best things about miniature gardens is their versatility. Whether you spread out your fairy garden over a large backyard or have room for just one or two containers in your apartment, a miniature garden can fit into your space. These days, with more and more people living in urban areas on a budget, studio apartments are becoming the norm, and minimalism is in style. With just 400 or 500 square feet of space inside, you might think to yourself, "How could a miniature garden fit?" While you may not be able to devote an entire room in your apartment to the big garden of your dreams, t... (read more)

Author: Florence Blum



96. Celebrate the International Day of Friendship
June 03, 2019




I do not think I truly understood the power of friendship until I was past my school years, well out of college, and physically separated from many of my friends by distance, as well as life experiences. As young people, we believe that the friendships forged through sleepovers, friendship bracelets, hours-long telephone calls, hobbies, and team sports will be those that stay with us forever. Sometimes, though, those friends whose relationships are substantive, sweet, and sustaining throughout our lives are those that are built through the simplest gestures: Kind notes; authentic care and conc... (read more)

Author: Florence Blum



97. Sitting on Top of the Miniature World
June 03, 2019




Though at this very moment you may be sitting in front of a computer screen or scrolling on your phone, what happens when you imagine yourself in the miniature garden? Close your eyes, and let your mind wander to that world of bright green fairy garden plants, springtime blooms, colorful miniature houses, and delightful fairy garden accessories. Do you feel the cool breeze on your face? Maybe you feel warm sun shining down on your head. There is no feeling quite like the confident plunge of hands into the soil, or the delicate moving of miniature plants from their containers to the ground... (read more)

Author: Florence Blum



98. What is Growing in Your Fairy Garden?
May 30, 2019




Spring has officially sprung in the miniature garden! The snow has melted away, the ground has thawed, and tiny shoots of green are beginning to appear amidst the miniature houses and fairy garden accessories. Come springtime, and there can be all sorts of things growing in your miniature garden, from last year's plants to pesky weeds to visiting seeds that have blown other from nearby yards and trees. Now is the time to dust off the gardening gloves and dive back into the fairy garden plants and miniature trees that we all love so much. Are you considering a fresh style or theme for your fair... (read more)

Author: Florence Blum



99. What is a Zen Miniature Garden?
May 30, 2019




Miniature gardens can be lush with greenery and teeming with life, but they can also be specially designed to promote peace, relaxation, and a minimalist sense of order. You may have encountered Zen gardens in your travels, or when reading about miniature gardens, and wondered to yourself, "What exactly is a Zen miniature garden? Is it even a garden at all?" If these thoughts have ever drifted through your mind, you are in luck, because we are here with a quick and easy guide to all things Zen on a small scale! History Japanese rock gardens have existed in Japan since the 8th century... (read more)

Author: Florence Blum



100. Peter Rabbit and Friends Visit Cotswold Cottage
May 30, 2019




As the seasons' change and the days become a little lighter, a little greener, and a little more cheerful, springtime arrives in the miniature garden in full force. For Peter Rabbit and friends from Beatrix Potter's classic stories, nothing quite says "springtime" like a trip to Cotswold Cottage! Easter season in the Old English countryside means rolling hills, sweet-smelling flowers, and a freshly thatched roof on top of the cottage. Today Peter Rabbit and his best buddies are out adventuring in the miniature garden. When he isn't busy swiping vegetables like carrots, onions, turnips, an... (read more)

Author: Florence Blum



>