Summary: Robotic Process Automation, also known as RPA, is a modern technology that uses software robots to repeat tasks typically performed by humans and that involve IT systems. Read on to find out more about RPA technologies and tools.
What is RPA?
Robots aren't just the thing of science fiction anymore. We rely on robotic technologies on a daily basis in ways we don't often even realize. In the business world, robotic tools and technologies are becoming increasingly popular ways to minimize waste and increase efficiency.
RPA is an acronym for Robotic Process Automation, which refers to one of the many modern technologies that employs software robots, or virtual workers, to do the tasks normally performed by humans and involving IT systems. The main advantage of RPA is that it doesn't require any additional changes or integration to the existing systems. Rather, the software robots operate exactly as humans, and are able to increase efficiency up to 85 per cent. RPA providers include companies like BluePrism, UIPath, and Automation Anywhere.
RPA vs. BPMS
RPA is a much better solution than Business Process Management Systems (BPMS) because BPMS solutions require integration with other IT solutions, while RPA solutions don't. While BPMS solutions can help with efficiency as it supports digital workflows, RPA can increase efficiency without requiring any changes or integration with the IT software.
Chatbots, for example, are a relatively new RPA technology that can deal with simple tasks such as relating technical solutions to customers, thus reducing the need for human labor to perform such simple activities. Some more advanced versions of chatbots actually employ AI (Artificial Intelligence) to improve the quality and decision-making of the RPA to support users. In other words, these are smart robots.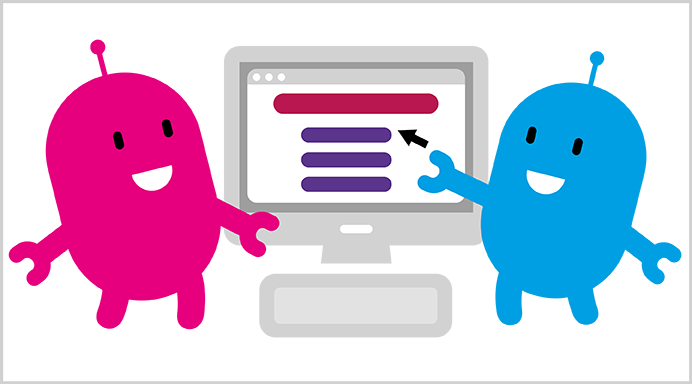 Increase Efficiency, Minimize Waste
The main objective of RPA technologies and tools is to maximize efficiency while minimizing the waste of labor and resources in daily business operations. RPA tools and technologies boost efficiency and performance.
For example, RPA tools and technologies can help improve integration across various IT systems without disruption to existing systems. Operations and back-office often suffer from the fact that they must work with a variety of systems, from core systems to cross-functional systems, and this results in a lack of integration and a lot of redundant data entry. RPA can help drive efficiencies, save processing times and improve the overall customer experience by helping shorten processing and wait times.
Real-time
RPA tools and technologies are also used to introduce real-time visualization systems that show the current state of operations. For example, these systems can show, in real-time, the current demand of custom inquiries and the supply of available staff. They can also indicate average processing times, assess potential issues, and diagnose current operations performance. Many managers use this RPA tool to manage their staff on a daily basis.
RPA can also help with cloud management tools, shared status reports, virtual process management tools and even virtual communication tools, such as web and phone conferencing. It's no wonder why more and more businesses are turning to RPA tools and technologies to help increase business productivity and efficiency.
Small Solutions
As they say, it's the small things that count, but in business, sometimes even the smallest of tasks and operations can slow down efficiency times and waste energy, resources, and labour. RPA can help develop macro solutions to deal with micro problems, such as the copying and pasting of data, the production of templated reports, importing data, etc.
Related Articles - RPA, robotic process automation, business, burnie group, operations excellence,