1. Protesters' Plans Present Challenges for Inauguration Security
December 17, 2016




Preparations and security operations are well underway a month before Donald Trump's inauguration as president of the United States, which is expected to draw an unprecedented number of protesters. Though many members of the military and the National Guard have been planning this inauguration since 2012, the local armory building in Washington, D.C., opened its doors to display a large map of the city and explain the plan and movements of the president on Inauguration Day. Trump...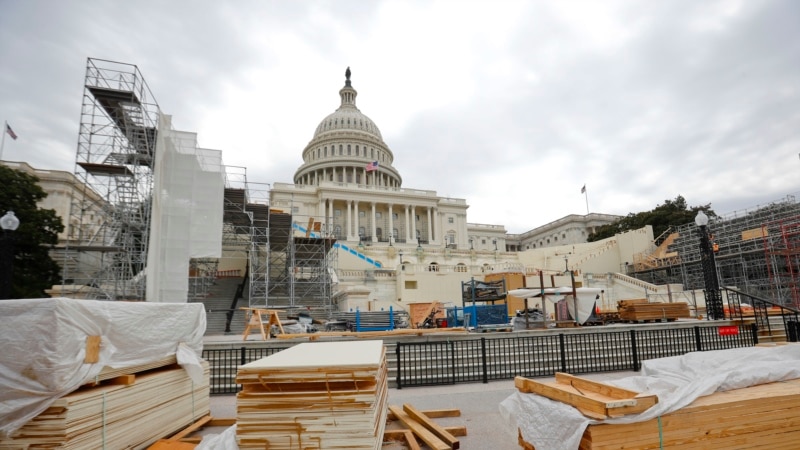 ... (read more)

Author: webdesk@voanews.com (Esha Sarai)



2. Developer of Heimlich Technique to Avert Choking Dead at 96
December 17, 2016




The American surgeon credited with developing the lifesaving Heimlich maneuver for choking victims has died. Family members said Henry Heimlich died early Saturday at a hospital in Cincinnati after suffering a heart attack days earlier. He was 96. The son of a social worker in New York state, Heimlich in 1974 was director of surgery at Jewish Hospital in Cincinnati, where he developed the emergency treatment that bears his name. It is used to help people who are incapacitated when...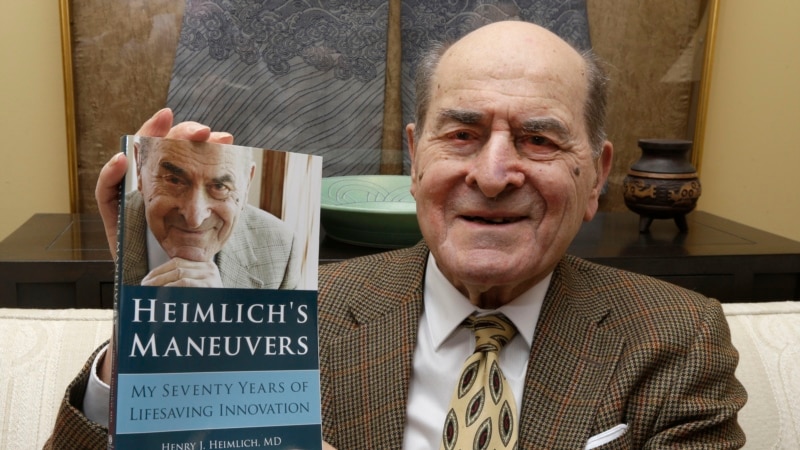 ... (read more)

Author: webdesk@voanews.com (VOA News)



3. Iran Claims US Violated Nuclear Deal, Requests EU Review
December 17, 2016




Iran has requested a meeting of a commission that oversees the implementation of its 2015 nuclear deal with world powers in response to Tehran's claims that the United States has violated the agreement. Iran's official IRNA news agency reported Saturday that Foreign Minister Mohammad Javad Zarif requested the meeting in a letter to European Union foreign policy chief Federica Mogherini, who coordinates the work of the joint commission. The commission includes Iran and the world powers...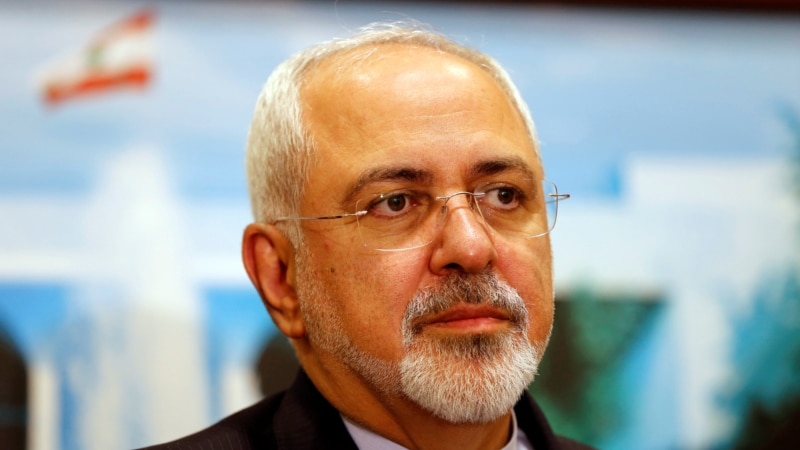 (read more)

Author: webdesk@voanews.com (RFE/RL)



4. Ghana Opposition Leader Rejects Pressure on President-Elect to Form Inclusive Government
December 17, 2016




The chairman of Ghana's opposition People's National Convention (PNC) says it is regrettable that civil society groups are pressuring President-elect Nana Addo Dankwa Akufo-Addo to form an all-inclusive government by choosing ministers from rival parties as part of his incoming administration. Akufo-Addo from the New Patriotic Party (NPP)  would be officially installed January 7 as Ghana's new president. He defeated incumbent President John Dramani Mahama from the National Democratic...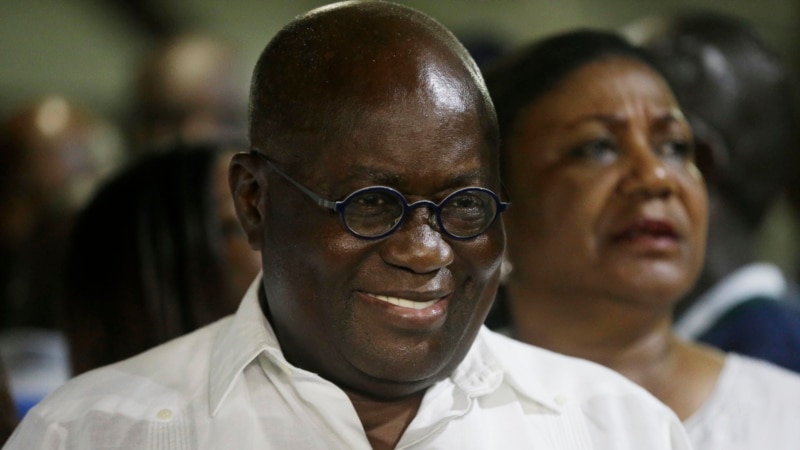 ... (read more)

Author: webdesk@voanews.com (Peter Clottey)



5. Mugabe to Stand in Zimbabwe 2018 Elections
December 17, 2016




Zimbabwe's president, Robert Mugabe, Saturday was declared the ruling party's candidate for the 2018 elections. President Robert Mugabe officially closed Zimbabwe's ruling Zanu PF annual conference in Masvingo, about 300 kilometers south of Harare, after the party had unanimously endorsed him as its candidate for the 2018 elections. Some members of Zimbabwe's ruling party have been calling on the 92-year-old leader to step down. That probably explains his plea to party members on...
... (read more)

Author: webdesk@voanews.com (Sebastian Mhofu)



6. Trump Says Picks Mulvaney to Be White House Budget Director
December 17, 2016




U.S. President-elect Donald Trump said on Saturday he has chosen U.S. Representative Mick Mulvaney of South Carolina to be his White House budget director, turning to a fiscal conservative to help pursue his policy agenda. The nomination to be director of the White House Office of Budget and Management will require Senate confirmation. Mulvaney, 49, was an outspoken critic of former House of Representatives Speaker John Boehner, who resigned in 2015 amid opposition from fellow...
... (read more)

Author: webdesk@voanews.com (Reuters)



7. IOM: Migrant Deaths Reach New High in 2016
December 17, 2016




An average of 20 migrants died on migratory routes every day in 2016 - far surpassing numbers from previous years, according to the International Organization for Migration. More than half of the nearly 7,200 deaths counted this year occurred in the Mediterranean Sea on routes to Greece, Italy, Cyprus, and Spain, according to a report released by the IOM Friday. The significant increase in deaths in the Mediterranean is particularly striking because the overall number of migrant...
(read more)

Author: webdesk@voanews.com (VOA News)



8. DRC Opposition Leaders Meet as President Kabila's Final Term Nears End
December 17, 2016




A leading member of an opposition party coalition known as the "Rassemblement" is urging the Democratic Republic of Congo President Joseph Kabila to reach an agreement with the group and step down to allow a smooth transition.  President Kabila's official second and final term expires on December 19. Freddy Mbuyamu Matungulu, leader of the opposition Congo Nabiso Party, (our Congo, in the local Lingala dialect) says opposition leaders forming the Rassemblement are meeting in the...
... (read more)

Author: webdesk@voanews.com (Peter Clottey)



9. Protests in Poland Sparked by Perceived Assaults on Democracy
December 17, 2016




Opponents of Poland's ruling Law and Justice (PiS) party remained in front of Poland's parliament building Saturday morning hours after police used force to remove blockades of the building's exits. The protesters, who also are staging a new rally outside Poland's presidential palace, are opposed to a series of government steps they consider anti-democratic. The protests occurred after the government approved a plan to restrict journalists' access to members of the...
... (read more)

Author: webdesk@voanews.com (VOA News)



10. Big Brazil Project Likely to Remain a Train to Nowhere
December 17, 2016




The rusting tracks of Brazil's Transnordestina railway peter out and give way to a dirt trail in a remote corner of the country's arid northeast, far from the ports or farms it was meant to serve. No trains run on these tracks, and the cleared path for one of Brazil's most ambitious infrastructure projects is used only by local cars and the odd stray cow. It was scheduled to be delivered next month, but after 10 years of construction and 6 billion reais ($1.76 billion) of mostly public...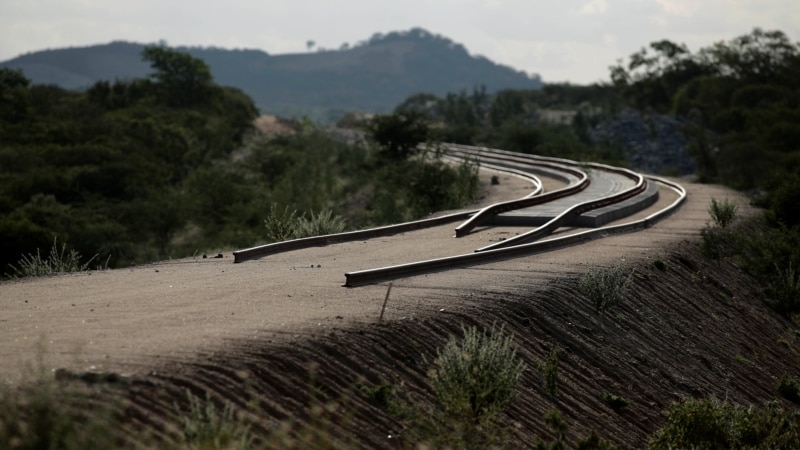 (read more)

Author: webdesk@voanews.com (Reuters)



11. VP Biden to Speak at John Glenn Funeral
December 17, 2016




Vice President Joe Biden is slated to speak Saturday at the funeral of former astronaut and U.S. Senator John Glenn. The memorial service will take place in Glenn's home state of Ohio, on the campus of Ohio State University. Biden will be one of several prominent speakers at the funeral, which will include NASA Administrator Charles Bolden and retired Marine Gen. Jack Dailey. John Glenn is remembered as a space hero in the United States after he became the first American to orbit the...
... (read more)

Author: webdesk@voanews.com (VOA News)



12. Moscow to Host Crucial Meeting With China, Pakistan to Discuss Afghanistan
December 17, 2016




Russia, Pakistan and China will hold the next round of three-way counterterrorism talks in Moscow December 27, primarily focusing on turmoil-hit Afghanistan. Russian Ambassador to Islamabad Alexey Dedov disclosed the details in an interview to state-run Pakistani radio. This will be the third meeting of the "trilateral working group on Afghanistan," he said, following meetings in Beijing and Islamabad. "What we see in Afghanistan, unfortunately, is worrisome because it does not...
... (read more)

Author: webdesk@voanews.com (Ayaz Gul)



13. 7.9-Magnitude Earthquake Strikes Near Papua New Guinea
December 17, 2016




A 7.9-magnitude earthquake with a depth of 73 kilometers struck the New Ireland region of Papua New Guinea Saturday. The Pacific Tsunami Warning Center has issued a tsunami threat for parts of the Pacific located close to the earthquake.   The center said, however, there is no threat to Hawaii or other areas farther away. There is no immediate word on damage or injuries, but such a quake can be be dangerous, even though it struck relatively deep below the surface of the...
... (read more)

Author: webdesk@voanews.com (VOA News)



14. Trump Continues His 'Thank You' Tour, Vows to Build Up Military
December 17, 2016




U.S. President-elect Donald Trump repeated his campaign promise to crush Islamic State "rapidly," but did not give a blueprint for achieving such a victory during a rally in Orlando, Florida.   Trump told supporters attending his national "thank you" tour late Friday he would build up the nation's military, though he would use it sparingly as commander-in-chief. He criticized Washington's current foreign policy.  "For too long, we've been...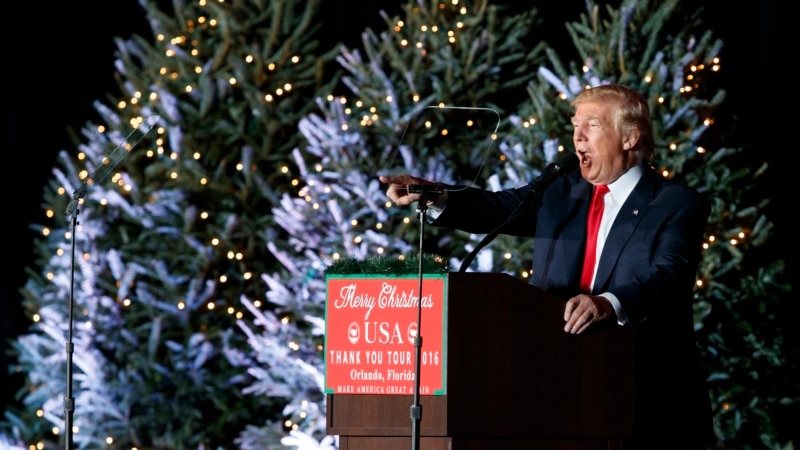 ... (read more)

Author: webdesk@voanews.com (VOA News)



15. Polish Political Standoff Enters Second Day
December 17, 2016




Polish Interior Minister Mariusz Blaszczak accused opposition parties Saturday of trying to seize power illegally, while lawmakers occupied parliament's plenary hall for a second day in the country's biggest political standoff in years. In the early hours of Saturday, police had forcefully broken up a blockade of the exits from the legislature's building in central Warsaw, set up by protesters who said ruling party lawmakers had violated the constitution by illegally passing the 2017...
(read more)

Author: webdesk@voanews.com (Reuters)



16. Attackers Kill 5 Women, Male Driver in Southern Afghanistan
December 17, 2016




Afghan officials say six people, including five women working for the government, have been gunned down in southern Kandahar province. Officials say the women were on their way to work at the Kandahar airport when they were attacked by unknown gunmen. The driver of the women's minivan was also killed. There has been no immediate claim of responsibility, and no one has been taken into custody. Saturday's deadly incident is the latest in a string of attacks against women in...
... (read more)

Author: webdesk@voanews.com (VOA News)



17. Aleppo Evacuation to Resume
December 17, 2016




An agreement was reached Saturday to resume the evacuation of Syria's eastern Aleppo. The evacuation was suspended Friday because of demands from pro-government forces who wanted two villages — Foua and Kfarya — evacuated. Residents of the villages will be included in Saturday's exodus, which has yet to begin. The Syrian government suspended the evacuation Friday after blasts and gunfire were heard in Aleppo. Both rebels and government forces accused the other of breaking the fragile...
(read more)

Author: webdesk@voanews.com (VOA News)



18. Amid Venezuelan Crisis, Some Poor Parents Give Away Children
December 17, 2016




Struggling to feed herself and her seven children, Venezuelan mother Zulay Pulgar asked a neighbor in October to take over care of her 6-year-old daughter, a victim of a pummeling economic crisis. The family lives on Pulgar's father's pension, worth $6 a month at the black market rate, in a country where prices for many basic goods are surpassing those in the United States. "It's better that she has another family than go into prostitution, drugs or die of hunger," the 43-year-old...
(read more)

Author: webdesk@voanews.com (Reuters)



19. Report: Texas City Alerted Week After Water Tainted
December 17, 2016




A chemical leak from an asphalt plant that led Corpus Christi officials to warn residents this week not to drink the water was reported a week earlier, according to an email from a state environmental official. The internal email sent Wednesday by Susan Clewis, a regional director for the Texas Commission on Environmental Quality, contained an incident report that described the leak as a "backflow incident from a chemical tank impacting the public water system." It was reported December 7...
(read more)

Author: webdesk@voanews.com (Associated Press)



20. Blast Strikes Bus in Turkey
December 17, 2016




An explosion next to a bus in Turkey has left several people wounded. Some reports say there were fatalities. The blast took place in the central Turkish city of Kayseri. Various news media say the cause of the explosion was a car bomb. Other reports say the bus was carrying soldiers. There has been no immediate claim of responsibility for the bombing.  
... (read more)

Author: webdesk@voanews.com (VOA News)



21. Philippines Duterte Says 'Bye, Bye' to US, Its Aid
December 17, 2016




Possibly thinking a major U.S. aid package had been terminated, an enraged Philippines President Rodrigo Duterte said "bye, bye" to America in retaliation Saturday and threatened to dissolve an agreement that allows U.S. troops to visit the Philippines. The Millennium Challenge Corporation, a U.S. government aid agency, did not actually cancel the aid. Instead, the agency deferred a vote on the renewal of aid for the Philippines "subject of a further review of concerns around rule of law...
(read more)

Author: webdesk@voanews.com (VOA News)



22. Cost of Surgery prompts Americans to Seek Treatment Abroad
December 16, 2016




Eleven million patients worldwide travel to other nations for surgery because of the lack of affordable medical treatment in their home countries. The medical tourism industry is valued at $439 billion. VOA's Arturo Martínez reports from Los Angeles.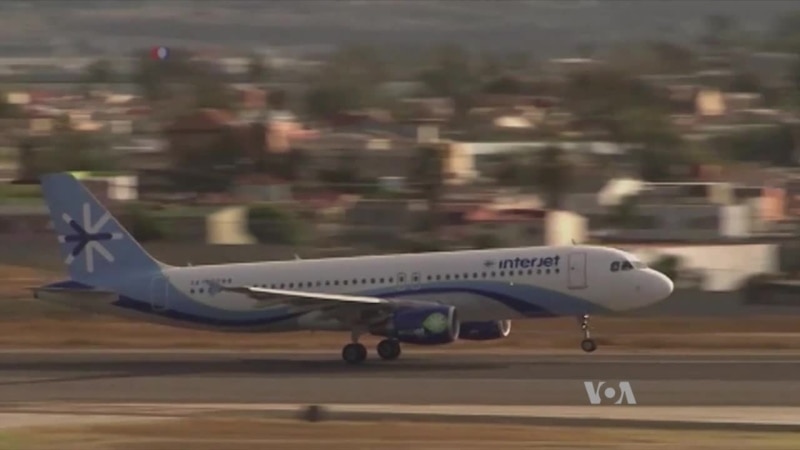 ... (read more)

Author: VOA News



23. Researchers Show Off New Climate Research on Carbon, Methane
December 16, 2016




Much of the U.S. is in the grip of temperatures that are well below 10 degrees celsius. But weather is one thing, and climate another, so scientists in San Francisco are discussing global warming. At the same time NASA has released new imagery showing how carbon dioxide is moving through the earth's atmosphere. VOA's Kevin Enochs reports.
... (read more)

Author: VOA News



24. Celebrating the Holidays, Without the Trash
December 16, 2016




The Alice Ferguson Foundation is a 50-plus-year-old environmental nonprofit that aims to build connections between people and nature. Around the holidays, the organization designs special events to help kids celebrate the season without increasing the amount of trash they produce. Faiza Elmasry has the story, narrated by Faith Lapidus.
... (read more)

Author: VOA News



25. Obama: I Told Russia, China to Stop Hacking
December 16, 2016




U.S. President Barack Obama says he spoke with Russian President Vladimir Putin in September about the alleged hacking of the Democratic Party, and that the hacking did not continue after that conversation. Obama made the comment after giving his annual year-end news conference from the White House Friday. "What we've simply said is the facts, which are that based on uniform intelligence assessments, the Russians were responsible for hacking the DNC and that, as a consequence, it is...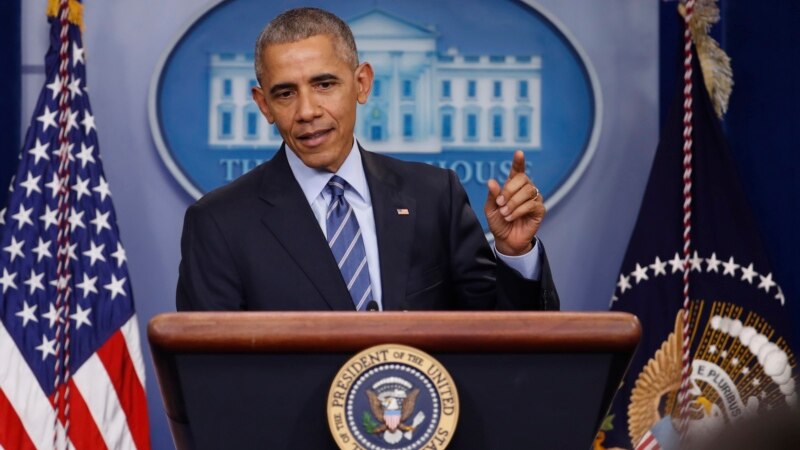 (read more)

Author: webdesk@voanews.com (Marissa Melton)