251. Pentagon: 3 Top IS Leaders Killed in Syria
December 13, 2016




The Pentagon said Tuesday a coalition airstrike killed three key Islamic State (IS) leaders in Syria, including two militants who were involved in last year's terrorist attacks in Paris. "The three were working together to plot and facilitate attacks against Western targets at the time of the strike," said Pentagon spokesman Peter Cook The three IS leaders were killed in a December 4 airstrike in Raqqa, IS's de facto capital in Syria, according to Cook. Cook said...
... (read more)

Author: webdesk@voanews.com (VOA News)



252. Tunisian Boat Captain Blamed for 700 Migrant Deaths Gets 18 Years
December 13, 2016




A court in Italy has convicted a Tunisian man of being responsible for the deaths of hundreds of people in one of the worst Mediterranean disasters since World War II. Mohammed Ali Malek was sentenced in Catania, Sicily, to serve 18 years in prison for manslaughter, human trafficking, and causing a tragedy in which at least 700 migrants drowned in the Mediterranean Sea as they tried to reach Europe in April 2015. Reports say that survivors told authorities that Malek was the captain of...
... (read more)

Author: webdesk@voanews.com (VOA News)



253. Kenya Signals Possible ICC Withdrawal
December 13, 2016




Kenya is giving serious thought to withdrawing from the  International Criminal Court (ICC).   During a public address Monday for Kenya's Independence day celebrations, the country's president gave the clearest sign yet it may be headed out of the ICC.  President Uhuru Kenyatta said the government will consider two motions passed by parliament for Kenya's withdrawal from the court.   He said his decision was influenced by the failure of the ICC to reform in...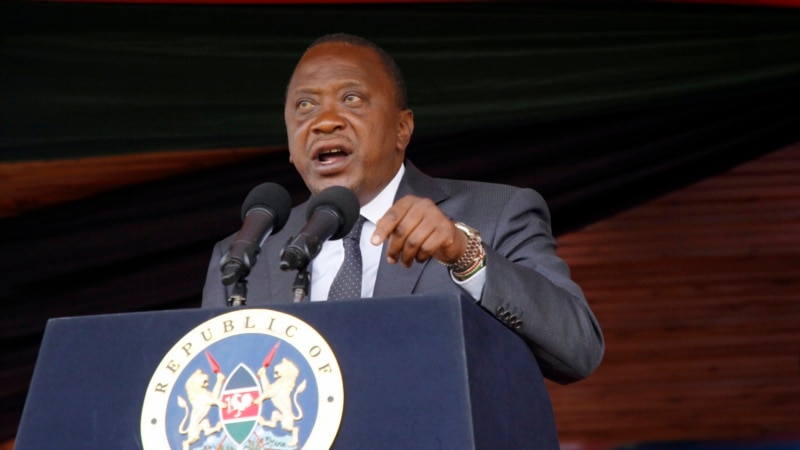 ... (read more)

Author: webdesk@voanews.com (Rael Ombuor)



254. Corruption Critic Navalny to Run for Russian Presidency
December 13, 2016




An anti-corruption activist has announced he will run for president of Russia in the 2018 election after a ban against him running for political office was removed last month. Alexei Navalny, 40, is the leader of the opposition Party of Progress and has been one of the most vocal critics of current Russian President Vladimir Putin, whom he accuses of graft and corruption. Navalny made the announcement Tuesday via a video statement posted on his new campaign website. "It's time...
... (read more)

Author: webdesk@voanews.com (VOA News)



255. HRW: Myanmar Military Burned Hundreds of Rohingya Buildings
December 13, 2016




The government and military of Myanmar are responsible for burning down hundreds of buildings in the Rakhine State during the past three months as retribution for militant attacks on security forces, according to a report from Human Rights Watch. Since October 9, government forces are responsible for burning down at least 1,500 buildings, in some cases torching entire villages and forcing thousands of ethnic Rohingya Muslims from their homes. Human Rights Watch Asia director Brad Adams...
(read more)

Author: webdesk@voanews.com (VOA News)



256. Pakistan Forms Special Maritime Force to Secure Chinese-built Port, Projects
December 13, 2016




Pakistan has inaugurated a special maritime force to ensure security of its new Chinese-built Gwadar port, which is central to a multi-billion dollar economic cooperation agreement between the two countries. China is investing around $50 billion dollars in Pakistan to help build a network of roads, rails, communication and power projects that will eventually connect the western Chinese border region of Xinjiang to the deepwater port on the Arabian Sea. The cooperation, dubbed the...
... (read more)

Author: webdesk@voanews.com (Ayaz Gul)



257. Iran to Work on Nuclear-Powered Boats After US 'Violation' of Deal
December 13, 2016




Rouhani ordered scientists on Tuesday to start developing systems for nuclear-powered boats, in reaction to what he called the United States' violation of a global atomic deal.
... (read more)

Author: webdesk@voanews.com (Reuters)



258. UN Agency Says 35,000 Children Have Fled Mosul
December 13, 2016




The U.N. children's agency said Tuesday that about 35,000 children have fled from Mosul since Iraqi forces and a U.S.-led coalition launched a massive operation in mid-October to retake the city from the Islamic State group.   Iraqi special forces meanwhile pushed deeper into the city's eastern part, retaking the Falah neighboring late Monday, said Lt. Gen. Abdul-Wahab al-Saadi. Fighting raged as a haze of fog and smoke hovered over the city, which was rocked by tank fire and...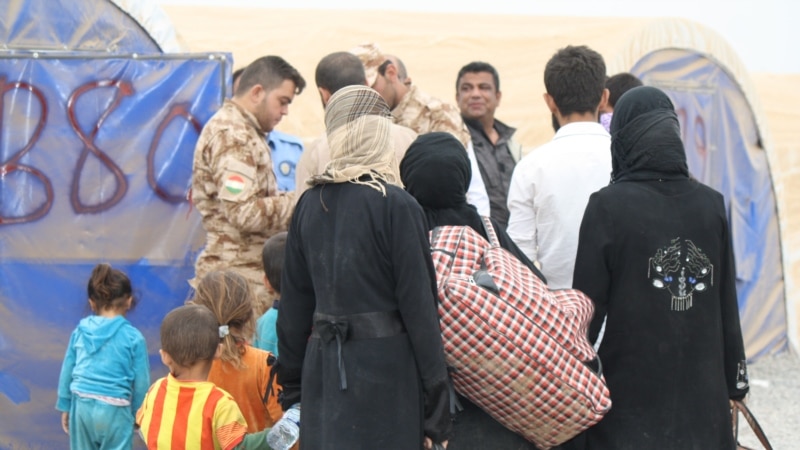 ... (read more)

Author: webdesk@voanews.com (Associated Press)



259. Polar Bear Numbers Seen Declining A Third From Arctic Sea Ice Melt
December 13, 2016




Rising temperatures that melt sea ice in the Arctic will probably reduce the polar bear population by a third over the next few decades, and the same warming trend is likely to worsen the decline of wild reindeer, scientists said on Monday. The new findings by university and government researchers were presented as part of a panel discussion about climate impacts on wildlife during a meeting of the American Geophysical Union in San Francisco. The presentation was streamed live on the...
... (read more)

Author: webdesk@voanews.com (Reuters)



260. Indonesian Christians on Edge at Ahok Trial
December 13, 2016




The blasphemy trial of Jakarta's Chinese Christian governor has begun during anxious times for Indonesian Christians. Last week, a hardline Muslim group shut down a Christmas celebration in Bandung, West Java, provoking widespread alarm on social media and a pointed statement from the city's mayor. In subsequent days, another Muslim hardline group forced a Christian university in Yogyakarta to remove billboards featuring hijabi women, and in East Nusa Tenggara, a Christian vigilante...
... (read more)

Author: webdesk@voanews.com (Krithika Varagur)



261. Yazidi Women Accept Sakharov Prize
December 13, 2016




Two Yazidi women who were abducted by Islamic State militants in 2014 and used as sex slaves have accepted the European Parliament's Sakharov Prize for freedom of thought and expression. Nadia Murad and Lamiya Aji Bashar were announced as the recipients in October and were given the prize Tuesday during a ceremony in Strasbourg, France. The two women are among as many as 7,000 thousand Yazidi women and girls who have been kidnapped and sold as sex slaves under Islamic State rule....
... (read more)

Author: webdesk@voanews.com (VOA News)



262. Trump Nominates Exxon Chief Rex Tillerson for Secretary of State
December 13, 2016




President-elect Donald Trump announced his nomination for Secretary of State Tuesday, picking ExxonMobil chairman and chief executive officer Rex Tillerson to be the nation's top diplomat. It's the latest in a series of unconventional choices Trump has made in filling out his cabinet.  With no diplomatic experience and a relationship with Russia that many have already criticized as too cozy, Tillerson will likely face tough questioning during the confirmation process in the...
... (read more)

Author: webdesk@voanews.com (VOA News)



263. Leftist PSD Wins Romania Parliamentary Election
December 13, 2016




Romania's left-leaning Social Democratic Party (PSD) won the country's parliamentary elections with about 46 percent of the vote in both houses. Official results released Tuesday showed the center-right National Liberal Party in second place at about 20 percent.The Save Romania Union, a new party that campaigned with an anti-corruption platform, finished third with about 9 percent. The exact makeup of parliament after Sunday's election is due to be announced later in this...
... (read more)

Author: webdesk@voanews.com (VOA News)



264. Myanmar Reporter Killed While Investigating Illegal Logging
December 13, 2016




A Myanmar government official says a journalist has been killed while reporting on illegal logging in the northwest of the country. The local police say they are investigating the death.    The journalist, Soe Moe Tun, was a local-based journalist in Monywa in the Sagaing region where he was killed early Tuesday. He had worked for the Daily Eleven Newspaper, part of Eleven Media Group, since early 2015.    The government official, who declined to be named, did not...
... (read more)

Author: webdesk@voanews.com (Associated Press)



265. Zimbabwe Drought, Hunger Push Farmers to Seek Greener Pastures
December 13, 2016




A decade ago Ndaizivei Nyamatsatse was the proud owner of 20 cows - a number that made him the envy of his neighbors in Zimbabwe's eastern province of Manicaland, where cattle are prized as a symbol of wealth. But recurring droughts forced the 45-year-old farmer to sell some of his animals to buy food for his wife and six children. Others have died from a lack of grazing and water, leaving Nyamatsatse with only two cows. Even they will not last long. Nyamatsatse plans to sell...
... (read more)

Author: webdesk@voanews.com (Reuters)



266. Malaysia Crowns New Youthful King
December 13, 2016




Malaysia's new king, a 47-year-old state sultan, ascended the throne Tuesday, becoming one of the youngest constitutional monarch in the Southeast Asian nation's history.   Sultan Muhammad V took his oath of office in a nationally televised ceremony attended by hundreds of dignitaries at a cavernous hall in Malaysia's federal palace.   Under a unique system maintained since Malaysia's independence from Britain in 1957, nine hereditary state rulers take turns as...
... (read more)

Author: webdesk@voanews.com (Associated Press)



267. US Military Faces Tough Challenges in Pacific Region
December 13, 2016




2017 is shaping up to be a complicated year for U.S. military relationships in the Pacific region. VOA Pentagon Correspondent Carla Babb explains some of the challenges in store.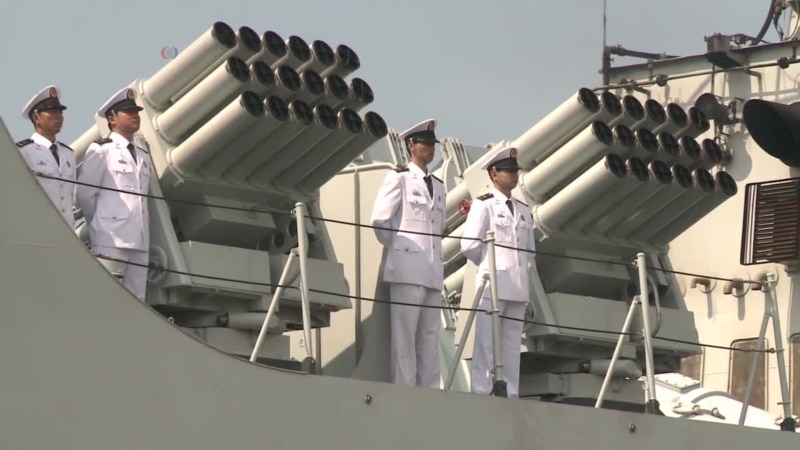 ... (read more)

Author: webdesk@voanews.com (Carla Babb)



268. Google Signs Internet Deal With Cuba's Telecommunications Monopoly
December 13, 2016




Google signed an agreement with the Cuban government on Monday granting internet users on the Communist-run island quicker access to its branded content . Eric Schmidt, chairman of Google's parent company Alphabet Inc, signed the deal with Mayra Arevich Marin, president of state telecommunications monopoly ETECSA. It grants Cubans speedy access to the Google Global Cache network, which stores content from sites like Gmail and YouTube on servers located closer to end users. In a...
... (read more)

Author: webdesk@voanews.com (Reuters)



269. Trump: Sons Will Run Business, 'No New Deals' During Presidency
December 12, 2016




U.S. President-elect Donald Trump says he will speak to the press "in the near future" about his Cabinet appointments and his business, which he is leaving in the hands of his sons. That announcement late Monday on Twitter came days before a now-postponed briefing about how he will separate himself from his business with global interests in order to focus on the presidency and avoid conflicts of interest.  An aide said Monday those details will now be given sometime in...
... (read more)

Author: webdesk@voanews.com (VOA News)



270. Residents of Impoverished Jakarta Neighborhoods Protest Eviction
December 12, 2016




Jakarta's governor announced plans to redevelop an area that includes two of the city's oldest – and poorest – neighborhoods to promote tourism. But some residents facing eviction are refusing to leave.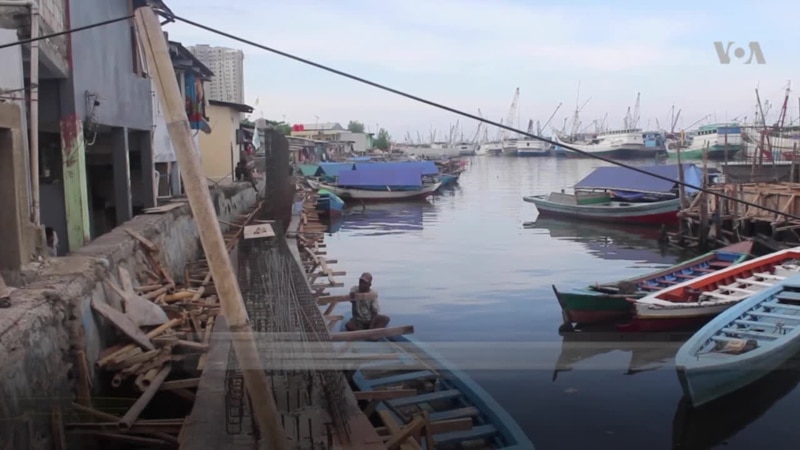 ... (read more)

Author: webdesk@voanews.com (Krithika Varagur)



271. Scientists: Africa Must Act Now If It Is to Feed Itself in 2050
December 12, 2016




Africa will be able to grow enough cereals to feed its growing population by 2050, but only if it breaks a culture of complacency and starts now to invest more in agriculture, scientists said on Monday. Sub-Saharan Africa currently imports about 20 percent of its cereal needs, and this could rise to at least 50 percent by 2050, researchers said in a report published on Monday in the Proceedings of the National Academy of Sciences. One way to meet growing demand is to expand the land...
... (read more)

Author: webdesk@voanews.com (Reuters)



272. Billboard Success, Globes Nod for 'Hamilton' Star Lin-Manuel Miranda
December 12, 2016




Lin-Manuel Miranda scored a double whammy on Monday as the remixed soundtrack to his Broadway hit "Hamilton" debuted at the top of the U.S. Billboard 200 album chart and his musical work on "Moana" nabbed a Golden Globe nomination. The Rolling Stones only managed No. 4 on the Billboard chart for the release of "Blue & Lonesome," their first studio album since 2005. "The Hamilton Mixtape," which features songs from the Tony award-winning...
... (read more)

Author: webdesk@voanews.com (Reuters)



273. Xinhua: China to Appoint 'River Chiefs' to Fight Pollution
December 12, 2016




China will appoint "river chiefs" to prevent pollution in the nation's waterways, the official Xinhua news agency reported Monday, in the latest step taken by Beijing to rein in environmental damage. With the evolution of China from an agricultural nation to an industrial one, toxic pollutants from factories have increasingly seeped into the environment, leading to health problems among the population. A detailed system for appointing the chiefs will be published Tuesday...
... (read more)

Author: webdesk@voanews.com (Reuters)



274. Venezuela Shuts Colombia Border to Fight Currency Smuggling
December 12, 2016




President Nicolas Maduro on Monday ordered the closure of Venezuela's border with Colombia for 72 hours in a crackdown on what he says are "mafias' smuggling hard-to-find cash that is destabilizing the socialist economy.   The move comes as Maduro is trying to get a grip on Venezuela's galloping inflation, which has choked business and made bolivar notes among the hardest items to find in the already shortage-plagued oil-based economy.   "This is an...
... (read more)

Author: webdesk@voanews.com (Associated Press)



275. A Transition in Photos: Behind the Velvet Rope at Trump Tower
December 12, 2016




A frigid, drizzly Monday in midtown Manhattan. One by one, beginning before 8 a.m., 20 or so journalists and photographers grab their coffee and settle in for a long day behind the ropes at Trump Tower. On the day's high-profile agenda: Carly Fiorina, Rep. Raul Labrador, Rick Santorum, Sen. Joe Manchin and former Texas Gov. Rick Perry, among others. 9:58 a.m. — Former Hewlett-Packard CEO and Republican presidential candidate Carly Fiorina is escorted by Trump campaign...
... (read more)

Author: webdesk@voanews.com (Ramon Taylor)