276. WHO Reports Strong Progress in Fighting Malaria, Warns of Big Funding Gaps
December 12, 2016




In its latest annual report, the World Health Organization says strong progress has been made in the fight against malaria, particularly in offering effective control programs to children and pregnant women in Africa. The organization, however, warns funding has plateaued, putting targets for tackling the disease at risk. The WHO's 2016 report highlights significant achievements in the global fight against malaria. Mortality rates  for the annual number of deaths from...
... (read more)

Author: webdesk@voanews.com (Henry Ridgwell)



277. After Trump's Win, China and Mexico Move to Deepen Ties
December 12, 2016




China and Mexico pledged on Monday to deepen ties at a meeting between their top diplomats following last month's U.S. presidential election victory of Donald Trump, who has tested Washington's relationship with both countries. Before arriving in Mexico on Sunday, Chinese State Councillor Yang Jiechi met with members of Trump's team in New York, including his pick for national security adviser, retired Army Lieutenant General Michael Flynn. Mexico has been exploring ways to...
... (read more)

Author: webdesk@voanews.com (Reuters)



278. US Senate's CIA Torture Report Will Go into Obama Archive
December 12, 2016




President Barack Obama's administration has decided to include a massive report on the CIA's use of waterboarding and other "enhanced interrogation techniques" in his presidential papers, meaning it may eventually be declassified. The White House wrote to Senators Richard Burr and Dianne Feinstein, the Republican chairman and ranking Democrat on the Senate Intelligence Committee, on Dec. 9 informing them of its decision. Feinstein, who released the letter Monday, said...
... (read more)

Author: webdesk@voanews.com (Reuters)



279. Immigrant Rights Convention Shifts Focus After Trump Win
December 12, 2016




Organizers of a national conference aimed at promoting the rights of immigrants to the United States had to make some dramatic adjustments to their agenda before the conference opened over the weekend in Nashville. Attendees at this year's National Immigration Integration Conference were hoping to explore ways to promote the rights of immigrants and refugees and help them integrate into society. But that was before Donald Trump won the presidency.   Now, the advocates for...
... (read more)

Author: webdesk@voanews.com (Associated Press)



280. Senate Minority Leader Blames FBI Chief for Democrats' Election Loss
December 12, 2016




U.S. Senate Minority Leader Harry Reid is directly blaming FBI Director James Comey for the Democrats' loss in last month's election, saying Comey ignored pleas to investigate possible Russian cyber-interference. "I am saying the FBI did nothing," Reid told CNN television Monday. "All the information that we've heard in the last couple weeks, it was available to the FBI. He just ignored it. He did not make it public. We asked him more than once and he didn't...
... (read more)

Author: webdesk@voanews.com (Ken Schwartz)



281. Italy's New Government Looks Much Like Just-ended One
December 12, 2016




Italy's latest government was formed and rapidly sworn in Monday, a center-left coalition headed by new Premier Paolo Gentiloni and strikingly similar in makeup to the just-ended one that Matteo Renzi quit after a humiliating loss. Economist Pier Carlo Padoan remains as finance minister of the new government, which inherits the same deteriorating banking crisis, stubbornly flat economy and other urgent problems that marked Renzi's tenure.   The largely unchanged composition...
... (read more)

Author: webdesk@voanews.com (Associated Press)



282. White House: 'One-China' Policy Not a Bargaining Chip
December 12, 2016




The Obama administration says the United States should not use its "One China" policy as a "bargaining chip" with China. White House spokesman Josh Earnest Monday was reacting to President-elect Donald Trump's statement Sunday that he does not know why the U.S. should be bound by that policy unless a deal on other matters, such as trade, is made. Since 1979,  the U.S. has recognized China's official position that Taiwan is part of...
... (read more)

Author: webdesk@voanews.com (VOA News)



283. Bill Gates Leads $1B Fund to Invest in Clean Energy
December 12, 2016




Microsoft founder Bill Gates, along with a string of high-profile executives including Facebook Chief Executive Mark Zuckerberg and Alibaba Group Holding Chairman Jack Ma, are investing more than $1 billion in a clean energy fund. The fund, Breakthrough Energy Ventures (BEV), will finance emerging energy research to reduce global greenhouse gas emissions to near-zero. The fund's investors include Masayoshi Son, founder and CEO of SoftBank Group, LinkedIn co-founder Reid Hoffman,...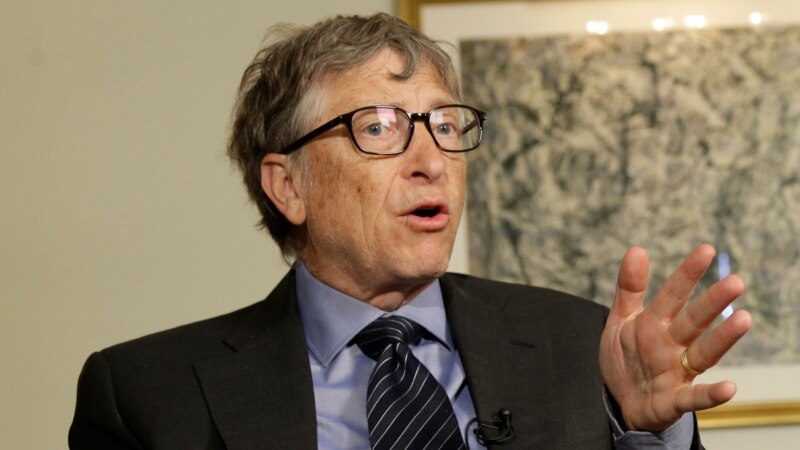 (read more)

Author: webdesk@voanews.com (Reuters)



284. Trump Attack on Lockheed Martin Foreshadows War on Defense Industry
December 12, 2016




Donald Trump on Monday widened his attack on defense contractors, slamming Lockheed Martin's F-35 fighter jet program as too expensive as aides to the president-elect said he intends to keep pushing to cut the costs of military hardware. Trump's latest Twitter broadside sent defense shares tumbling and fanned concerns that the incoming administration will reduce defense contractors' profit margins and cut broader federal spending, threatening U.S. factory jobs even as Trump...
... (read more)

Author: webdesk@voanews.com (Reuters)



285. Elton John Launches Competition to Make Videos for 70s Hits
December 12, 2016




Elton John is giving filmmakers a chance to create music videos for his 1970s hits that were released before music videos were popular.   The English singer announced Monday, in celebration of his 50th anniversary with songwriting partner Bernie Taupin, that he's launching a competition with YouTube for aspiring video creators to make music videos for "Rocket Man,' "Tiny Dancer' and "Bennie and the Jets.'   Entries for "Elton...
... (read more)

Author: webdesk@voanews.com (Associated Press)



286. Venezuelans Scramble to Ditch Largest Bill Ahead of Surprise Removal
December 12, 2016




Venezuelans hastily dumped the country's 100-bolivar bill, the largest denomination, on Monday after the government said it would be pulled from circulation as the crisis-wracked nation suffers what is believed to be the world's highest inflation. Socialist President Nicolas Maduro said the withdrawal of the bill — worth just 2 U.S. cents on the black market — was needed to reduce contraband of the bills on the Venezuela-Colombia border. The 100-bolivar note will be removed in 72...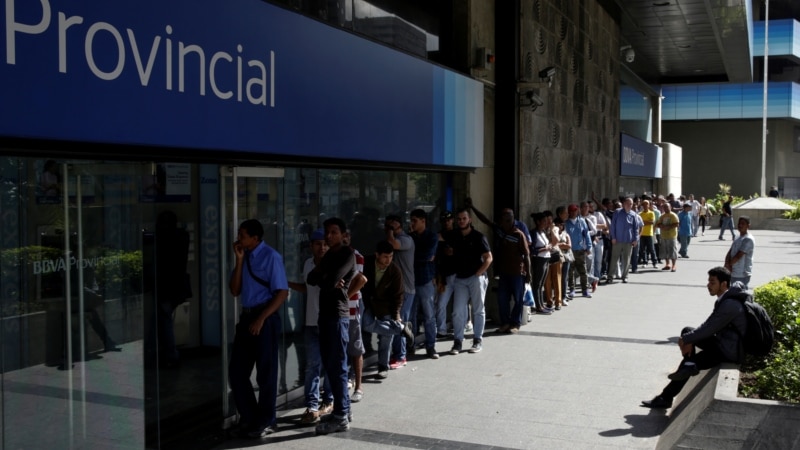 (read more)

Author: webdesk@voanews.com (Reuters)



287. Trump Taps Goldman Sachs Executive Cohn for Key Economic Post
December 12, 2016




U.S. President-elect Donald Trump on Monday said he would appoint Goldman Sachs Group President and Chief Operating Officer Gary Cohn to head the White House National Economic Council, a group that coordinates economic policy across agencies. "As my top economic adviser, Gary Cohn is going to put his talents as a highly successful businessman to work for the American people," Trump said in a statement. Cohn will follow former senior Goldman executives Robert Rubin and Stephen...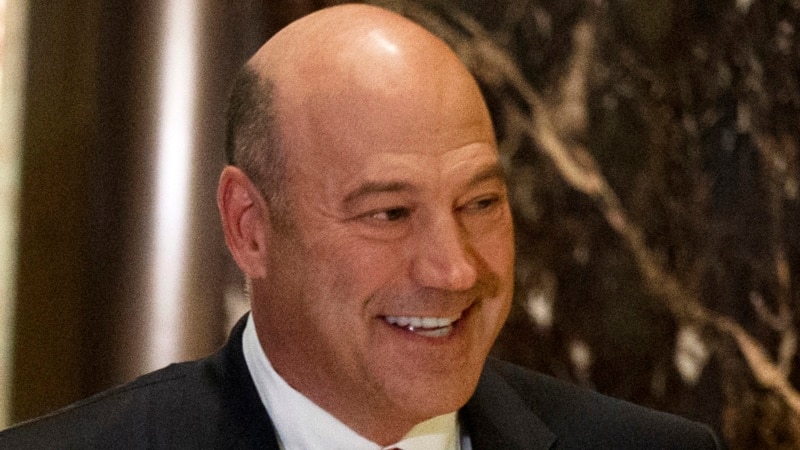 ... (read more)

Author: webdesk@voanews.com (Reuters)



288. Macedonia's Nationalists Win Election
December 12, 2016




Veteran leader Nikola Gruevski's nationalist VMRO-DPMNE won 51 out of 120 seats in Macedonia's parliament in a snap election Sunday that is expected to end a two-year-long crisis that brought his government down. The nationalists are now in a good position to form a government with their old partner, the Albanian DUI, despite their losses. Overall, Albanian ethnic minority parties lost out to the social democrats, suggesting an easing of ethnic strains. Preliminary results...
... (read more)

Author: webdesk@voanews.com (Reuters)



289. Recount Efforts End: Trump Wins in Wisconsin, Pennsylvania
December 12, 2016




Presidential election recount efforts came to an end Monday in Pennsylvania and Wisconsin, with both states certifying Republican Donald Trump as the winner in contests that helped put him over the top in the Electoral College stakes. Trump's victory in Wisconsin was reaffirmed following a statewide vote recount that showed him defeating Democrat Hillary Clinton by more than 22,000 votes. Meanwhile, a federal judge issued a stinging rejection of a Green Party-backed request to...
(read more)

Author: webdesk@voanews.com (Associated Press)



290. Uzbek Party Nominates Deputy Cabinet Head Aripov for PM
December 12, 2016




Uzbekistan's ruling party nominated Deputy Prime Minister Abdulla Aripov for prime minister on Monday, a position soon to be vacated by president-elect Shavkat Mirziyoyev. The death of veteran leader Islam Karimov in September has prompted the transition. The head of state wields sweeping powers and the prime minister is more of a technocrat figure. Aripov, a telecommunications engineer by training, had worked as deputy prime minister between 2002 and 2012, overseeing for much of...
... (read more)

Author: webdesk@voanews.com (Reuters)



291. Brazil Prosecutor Brings New Graft Charges Against Senate Head
December 12, 2016




Brazil's top prosecutor brought new charges against Senate President Renan Calheiros on Monday, accusing him of taking part in corruption at state oil company Petrobras and asking the Supreme Court to remove him from office. Prosecutor General Rodrigo Janot's request comes just a week after Calheiros was nearly removed in a separate embezzlement case. Janot alleges that Calheiros received part of a donation of 800,000 reais ($240,000) in 2010 from an oil and gas contractor in...
... (read more)

Author: webdesk@voanews.com (Reuters)



292. Hendrix, Prince Guitars Expected to Make Noise at Auction
December 12, 2016




A guitar owned by American rocker Jimi Hendrix is expected to fetch more than 80,000 pounds ($101,000) when it goes under the hammer in London on Thursday as part of the annual entertainment sale by British auction house Bonhams. "Purple Haze" singer Hendrix, who died in 1970 aged 27, is said to have owned the Epiphone acoustic guitar for three years after purchasing it second-hand for $25 in New York City while on tour in 1967, Bonhams said. "It was actually the guitar...
... (read more)

Author: webdesk@voanews.com (Reuters)



293. First US Offshore Wind Farm Opens Off Rhode Island's Coast
December 12, 2016




The nation's first offshore wind farm has opened off the coast of Rhode Island, ushering in a new era in the U.S. for the industry. Deepwater Wind built five turbines 3 miles off Block Island to power about 17,000 homes, a project costing about $300 million. It announced Monday that the wind farm has begun producing energy for the grid. Deepwater Wind CEO Jeffrey Grybowski calls the opening a momentous occasion that unlocks the code of how to do offshore wind in the U.S. at a...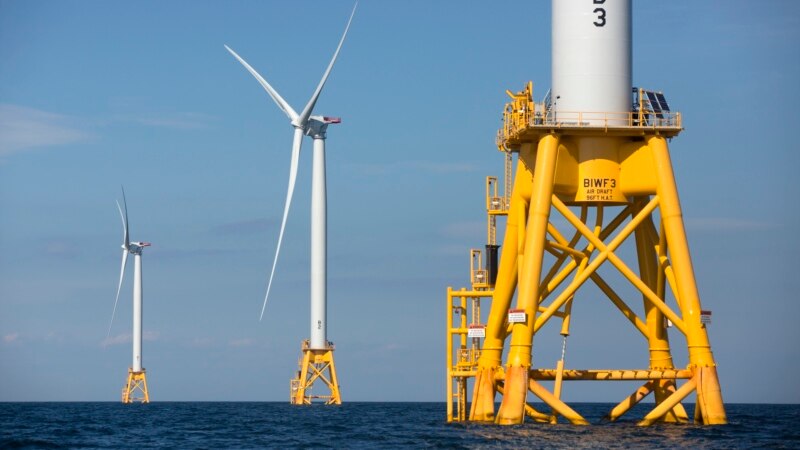 ... (read more)

Author: webdesk@voanews.com (Associated Press)



294. Russia Ready to Boost Serbian Defense to Counter NATO
December 12, 2016




Russian Foreign Minister Sergey Lavrov said Monday the Kremlin is ready to boost Serbia's defense capabilities amid what his Serbian counterpart alleges is a threat from neighboring Croatia. The statements came amid rising tensions between the two major Balkan rivals and former Yugoslav republics that were at war in the 1990s. Serbian Foreign Minister Ivica Dacic said that Serbian Prime Minister Aleksandar Vucic would visit Moscow later this month to discuss the donation of four...
(read more)

Author: webdesk@voanews.com (Associated Press)



295. Syrian Democratic Forces Begin New Phase to Free Raqqa
December 12, 2016




U.S.-backed Syrian Democratic Forces say they have begun a new phase in their offensive to free Raqqa, Islamic State's de facto capital in Syria. Kurdish-led forces renewed their offensive by liberating two villages. VOA's Mahmoud Bali reports.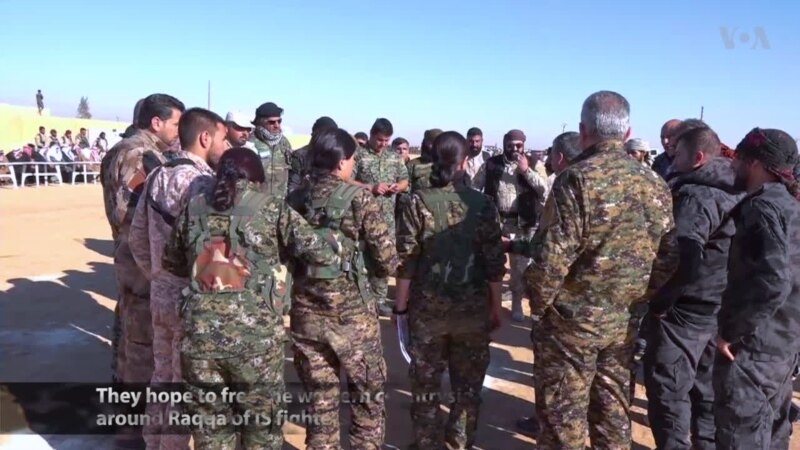 ... (read more)

Author: VOA News



296. Remaining Syrian Rebel-held Aleppo Districts Possibly Hours from Falling
December 12, 2016




The fall of rebel-controlled districts of eastern Aleppo to the forces of President Bashar al-Assad is likely to prove a decisive victory in the five-year civil war. The fall has major symbolic significance and leaves the regime and its foreign backers, Russia and Iran, free to focus their military might on remaining rebel strongholds in the rest of western Syria. While rebel commanders and opposition politicians insist the loss of Aleppo won't mark the end of the uprising, few doubt...
... (read more)

Author: webdesk@voanews.com (Jamie Dettmer)



297. Russia's Norilsk: Arctic City of Extreme Cold, Massive Pollution
December 12, 2016




Russia's northernmost city, Norilsk, is a place of extremes. With a population over 100,000, it lies in the freezing Siberian Arctic, dependent on imported food. Norilsk's economy is driven by mining, and it is one of the most polluted cities in Russia. As VOA's Daniel Schearf reports from Moscow for Ricardo Marquina Montanana, life in Norilsk comes at a cost.
... (read more)

Author: VOA News



298. UN Agency: Child Malnutrition at 'All-time High' in Yemen
December 12, 2016




Hunger among Yemen's children has reached an "all-time high," with nearly 2.2 million in need of urgent care, the U.N. children's agency UNICEF said Monday. At least 462,000 children suffer from severe acute malnutrition — meaning they are extremely underweight for their height — a drastic increase of almost 200 percent since 2014, UNICEF said. Saada governorate in the country's northwest has the world's highest stunting rates among children, affecting eight...
... (read more)

Author: webdesk@voanews.com (Reuters)



299. Brazil's Temer, in Battle for Survival, Plans Economic Stimulus
December 12, 2016




President Michel Temer, fighting for survival over corruption allegations against him and his government, is planning new measures to jump start a stalled economy, improve his dismal approval ratings and stifle calls for his resignation. The stimulus measures, to be unveiled this week, include steps to relieve indebted consumers and also force credit card companies to pay businesses faster than the current 30 days, government sources said on Monday. Temer's gambling the...
... (read more)

Author: webdesk@voanews.com (Reuters)



300. Carter Talks of US Commitment to Israel
December 12, 2016




'There is no better symbol of the U.S. commitment to Israel's security than the F-35,' U.S. Defense Secretary said Monday in Israel.
... (read more)

Author: VOA News