326. Lionel Richie, Mariah Carey Joining Forces for 2017 Tour
December 12, 2016




Get ready to party all night long with Lionel Richie and Mariah Carey.   The singers announced Monday they are joining forces for the All The Hits Tour, which kicks off in Baltimore on March 15, 2017.   Tickets for the 35-date tour, starring Richie with Carey as a special guest, go on sale Saturday. Both Richie and Carey have a string of hits that remain popular today. Richie's catalog includes "All Night Long (All Night),' "Hello' and...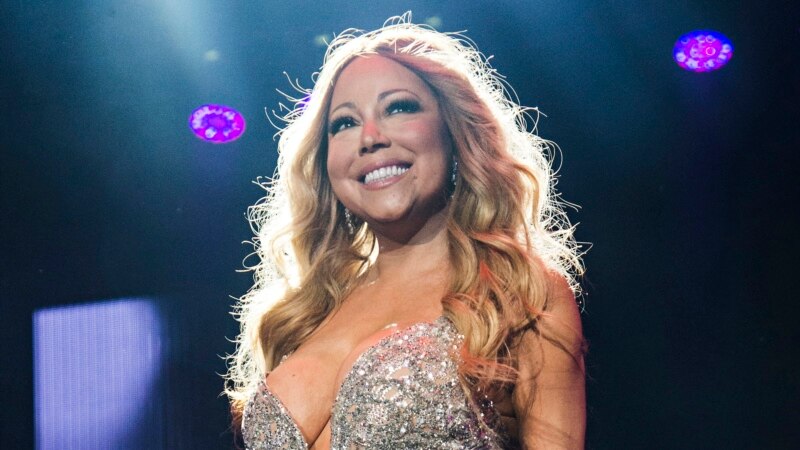 ... (read more)

Author: webdesk@voanews.com (Associated Press)



327. Pope Urges New Culture of Nonviolence for World Politics
December 12, 2016




Pope Francis is calling for a renewed culture of nonviolence to inform global politics today, saying military responses to conflicts only breed more violence.   Francis cited Mother Teresa, Mahatma Ghandi and Martin Luther King Jr. as models of nonviolent peacemakers in his annual message for the Catholic Church's World Day of Peace, which is celebrated each January 1.   "Violence is not the cure for our broken world," read the message released Monday. "Countering violence...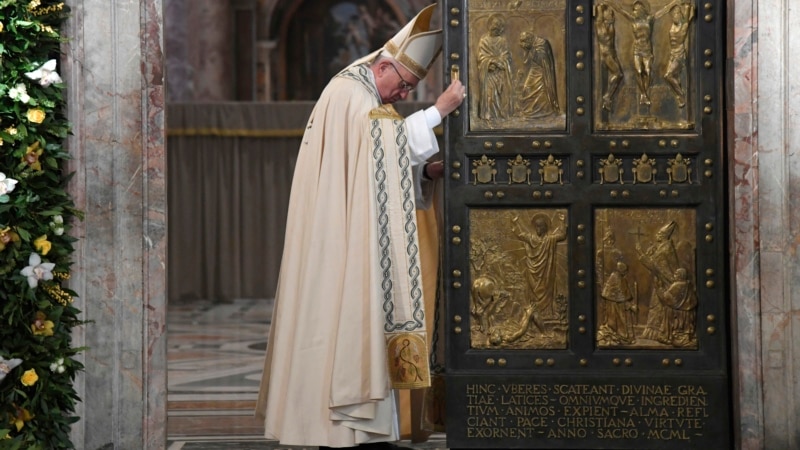 ... (read more)

Author: webdesk@voanews.com (Associated Press)



328. Abu Dhabi Signs Agreement on Futuristic Transport System
December 12, 2016




Abu Dhabi has signed the United Arab Emirates' second hyperloop feasibility study to build a futuristic high-speed transport system connecting the cities of Abu Dhabi and Al-Ain. Abu Dhabi's Department of Municipal Affairs and Transport (DMAT) and U.S.-based Hyperloop Transportation Technologies (HyperloopTT) announced the agreement, which follows a similar study signed in Dubai last month. Dubai's Road & Transport Authority (RTA) and U.S.-based Hyperloop One, a rival...
... (read more)

Author: webdesk@voanews.com (Reuters)



329. Kenya President: International Criminal Court Not Impartial
December 12, 2016




Kenya's president on Monday criticized the International Criminal Court as "not impartial," saying his government "will give serious thought" to its membership of the court. In a speech during celebrations marking 53 years since Kenya became independent, President Uhuru Kenyatta said he believed he would win a second term next year despite what he called "divisive politicians, external powers, the ICC or paid protesters." Kenyatta was elected in 2013 as he and his running mate,...
(read more)

Author: VOA News



330. Emergence of Political Islam Puts Indonesian President to Test
December 12, 2016




As the ranks of protesters thickened in central Jakarta on December 2, turning into Indonesia's biggest mass demonstration since the end of authoritarian rule in 1998, President Joko Widodo grappled with a dilemma: should he join the rally or stay away? Recounting what happened behind the scenes that day, two senior officials told Reuters Widodo chose to ignore warnings from security chiefs and went into the crowd, appearing alongside the firebrand leader of a hardline Islamic group....
... (read more)

Author: webdesk@voanews.com (Reuters)



331. Kenyan Police Use Tear Gas to Disperse Rally Against Graft
December 12, 2016




Kenyan police have fired tear gas to disperse a protest march against government corruption. The march was part of a protest movement by activists who want Kenya's government to do more to stem what they charge is rampant graft within the administration.   Police arrested at least three protesters Monday in the capital, Nairobi, when they broke up the demonstration. The group later reunited at another location and resumed the march.   The protest march coincided with...
... (read more)

Author: webdesk@voanews.com (Associated Press)



332. Conservatives Hold Slim Lead in Macedonia Election
December 12, 2016




Nearly complete results in Macedonia's national election gave the conservative coalition a slim lead over its left-wing rival early on Monday, though no bloc appeared headed to winning a parliamentary majority on its own. With 98 percent of polling stations reporting, the conservative coalition led by former prime minister Nikola Gruevski's VMRO-DPMNE party had 37.94 percent of the vote, while the leftist coalition headed by opposition leader Zoran Zaev's Social Democrats had...
... (read more)

Author: webdesk@voanews.com (Associated Press)



333. Greek Police Destroy Suspected Bomb Outside Athens Ministry
December 12, 2016




Greek authorities have destroyed a time bomb placed overnight outside the Labor Ministry on a major thoroughfare in central Athens, after a warning telephone call was made to a newspaper, police said Monday. No injuries or damage were reported.   A bomb disposal crew carried out three controlled explosions at about 4:30 a.m. (0230 GMT) Monday to destroy the device, which was found in a backpack placed in a plastic container at the building's entrance.   Authorities were...
... (read more)

Author: webdesk@voanews.com (Associated Press)



334. Lagarde's Lawyer to Seek Delay in French Negligence Trial
December 12, 2016




A lawyer for International Monetary Fund chief Christine Lagarde says he will ask judges to postpone a high-profile trial in which she's accused of negligence for allowing a huge handout to a well-connected businessman.   Lagarde is due to appear in a special Paris court Monday when the trial opens in the case, which dates to her time as French finance minister in 2008. She contests the charges.   The well-respected, silver-haired Lagarde, 60, faces up to a year in prison...
... (read more)

Author: webdesk@voanews.com (Associated Press)



335. Palestinians on 73-day Hunger Strike Said to be Gravely Ill
December 12, 2016




An activist says two Palestinians held without charges by Israel are "between life and death' after 73 days on a hunger strike.   Qadoura Fares of the Palestinian Prisoners' Club said on Monday that 19-year-old Anas Shadid and 29-year-old Ahmad Abu Fara could "die at any minute.'   The pair's lawyer, Ahlam Haddad, says the Israel Prison Authority unilaterally suspended the detention last month, but that her clients continued their hunger...
... (read more)

Author: webdesk@voanews.com (Associated Press)



336. 4 Arrested in Deadly Cairo Church Bombing
December 12, 2016




Egypt's president says a suicide bomber carried out the bombing at Cairo's Coptic Orthodox cathedral complex on Sunday that killed at least 25 people. Egyptian President Abdel Fattah el-Sissi said authorities arrested three men and a woman in connection with the blast. The president was speaking during a state funeral for the victims. There has been no claim of responsibility for the attack. A VOA reporter at the scene said the attack occurred during the Sunday morning...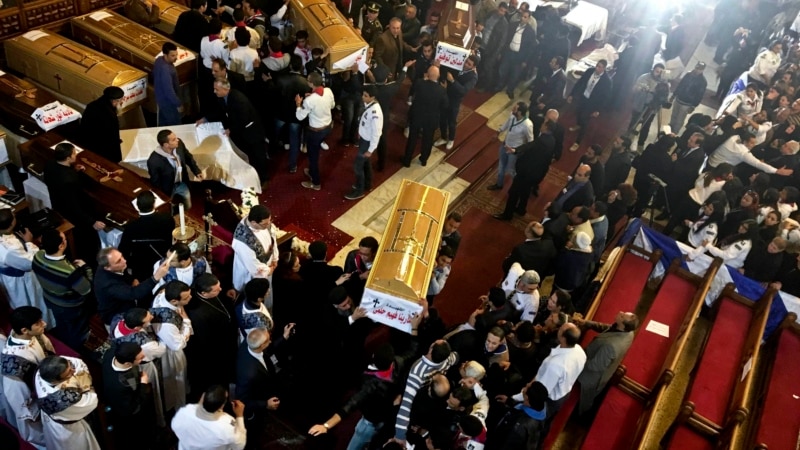 ... (read more)

Author: webdesk@voanews.com (VOA News)



337. Big Gold Theft from Armored Truck in France
December 12, 2016




French police say a manhunt is underway for four thieves who have stolen dozens of kilograms of gold from an armored truck before setting it ablaze on a major highway.   A national gendarme service spokesman says that police have rescued the two drivers from the flaming truck thanks to a tipoff from a witness.   Police vehicles and a helicopter are searching the surrounding area, the spokesman said on condition of anonymity because he wasn't authorized to give details about...
... (read more)

Author: webdesk@voanews.com (Associated Press)



338. Despite Anti-Refugee Rhetoric, US Resettlement Moving Ahead
December 12, 2016




Despite President-elect Donald Trump's controversial comments made during the presidential campaign about barring Syrian refugees from entering the United States, refugee organizations are moving full speed ahead to resettle Syrian families before he takes office. Rutland, Vermont will be one of the first American cities to receive Syrian refugees in the new year. Jeff Swicord reports from Rutland.
... (read more)

Author: webdesk@voanews.com (Jeff Swicord)



339. Though Details Need to be Worked Out, Self-Driving Cars Nearly Here
December 12, 2016




For many drivers, the era of self-driving cars can't come too soon. The future holds the promise of stress-free, accident-free driving that could save thousands of lives. But don't hold your breath, because the technology still has to catch up with the dream. Still, every day brings us a bit closer to an era when being "behind the wheel" is a thing of the past.
... (read more)

Author: webdesk@voanews.com (Kevin Enochs)



340. EU, Cuba Sign Agreement to Normalize Ties
December 12, 2016




The European Union and Cuba have signed an agreement to normalize ties that had been blocked for decades by human rights concerns under the late communist leader Fidel Castro. Cuban Foreign Minister Bruno Rodriguez Parrilla and European Union foreign affairs chief Federica Mogherini, along with representatives from the 28 EU member states signed the new deal Monday at a ceremony in Brussels. Last week, EU ministers agreed to repeal a 1996 policy that stated Cuba had to improve its...
... (read more)

Author: webdesk@voanews.com (VOA News)



341. Carter in Israel to Welcome F-35 Jets
December 12, 2016




U.S. Defense Secretary Ash Carter visited Israel Monday to help celebrate the arrival of the country's first two next-generation F-35 fighter planes built by U.S. firm Lockheed Martin. Israel is among several countries that have ordered the jets and has plans to buy 50 of them. Carter was welcomed by Israeli Defense Minister Avigdor Lieberman at an air force base in Tel Aviv. Lieberman touted the F-35 as a key to the country's military future, saying the planes "present...
... (read more)

Author: webdesk@voanews.com (VOA News)



342. Vietnam Pivots Away from US-Led Trade Zone as Trump Preps for Office 
December 12, 2016




Vietnamese officials once excited by joining the U.S.-led Trans Pacific Partnership (TPP), a sweeping Pacific Rim trade zone, are looking instead to other deals that would stimulate their export-dependent economy as the pact may die under President-elect Donald Trump.  The Southeast Asian country that has cultivated export manufacturing as an economic backbone since the 1980s is shifting its focus to free trade deals with China, Russia and the European Union in lieu of the TPP,...
... (read more)

Author: webdesk@voanews.com (Ralph Jennings)



343. Hong Kong Finance Minister Resigns, May Be Next City Leader
December 12, 2016




Hong Kong's finance minister has resigned, a move that many see as his first step toward staking a bid for the city's top job.  John Tsang handed his resignation in Monday, the government said. Rumors have been around for awhile that the U.S.-educated Tsang would seek the office. The city's current leader, Chief Executive Leung Chun-ying, announced last week that he would not seek a second term, citing family reasons.  Tsang is Hong Kong's...
... (read more)

Author: webdesk@voanews.com (VOA News)



344. Fearing Trump Crackdown, "Dreamers" Advised to End Travel
December 12, 2016




Immigrants who were brought to the U.S. illegally as children, but were protected from deportation by President Barack Obama, are being warned by some advocates to make sure they are not traveling abroad when Donald Trump is sworn in as president on Jan. 20. Some advocates, lawyers and universities are concerned that Trump might immediately rescind an Obama program that had allowed these young immigrants to work and travel for humanitarian, educational or employment purposes. That...
(read more)

Author: webdesk@voanews.com (Associated Press)



345. State Media: Turkey Detains More than 100 in Raids Against Pro-Kurdish Party
December 12, 2016




Turkish police have detained 118 people in raids across Turkey targeting officials from the pro-Kurdish Peoples' Democratic Party (HDP) over allegations of links to Kurdish PKK militants, state-run Anadolu agency said on Monday. The operations were launched after an offshoot of the Kurdistan Workers Party (PKK) on Sunday claimed responsibility for twin bombings that killed 38 people and wounded 155 outside an Istanbul soccer stadium. Hours after that claim, Turkish warplanes...
... (read more)

Author: webdesk@voanews.com (Reuters)



346. Schools Shut, Navy on Alert as Cyclone Bears Down on South India
December 12, 2016




Indian authorities closed schools and colleges on Monday and prepared to move people out of low-lying areas as a cyclone bore down on the southeast coast. Cyclone Vardah is moving westwards over the Bay of Bengal and is expected to hit the city of Chennai and neighboring areas Tamil Nadu state within the next few hours, the Indian Meteorological Department said. Rain began battering the densely populated coast ahead of the storm's landfall. Vardah is forecast to weaken gradually...
... (read more)

Author: webdesk@voanews.com (Reuters)



347. Nigerian Governor Orders Arrest of Building Contractor of Collapsed Church
December 12, 2016




The governor of Nigeria's southern Akwa Ibom state where the roof of a church under construction collapsed on worshippers Saturday, killing many people, has ordered the arrest of the building contractor, according to the state news agency. Governor Udom Emmanuel, who was in the church at the time of the collapse and escaped without injury, ordered the arrest Sunday. Reports of the death toll vary widely, with some media saying as many as 160 people died, others placing the toll...
... (read more)

Author: webdesk@voanews.com (VOA News)



348. Bill English Sworn In as New Zealand's Prime Minister
December 11, 2016




New Zealand Finance Minister Bill English was sworn in Monday as the country's new prime minister after last week's surprise announcement that John Key was stepping down after eight years in the role.  The swearing-in ceremony was held at Government House in Wellington.  English, a former farmer with degrees in commerce and literature, said he is "excited and humbled" by his new job.  He is taking over at a time when New Zealand is doing well...
... (read more)

Author: webdesk@voanews.com (VOA News)



349. Chinese State Media: Trump 'Naive' to Suggest Taiwan Policy Can Be Trade Chip
December 11, 2016




Chinese state media say U.S. President-elect Donald Trump is "naive" to think he can use the "one China" policy for leverage in economic negotiations and that he "needs to learn to handle foreign affairs modestly." The comments in the Global Times followed an interview Sunday during which Trump questioned whether the U.S. should continue the policy acknowledging Taiwan is part of China unless the Chinese government offers trade concessions. "Trump...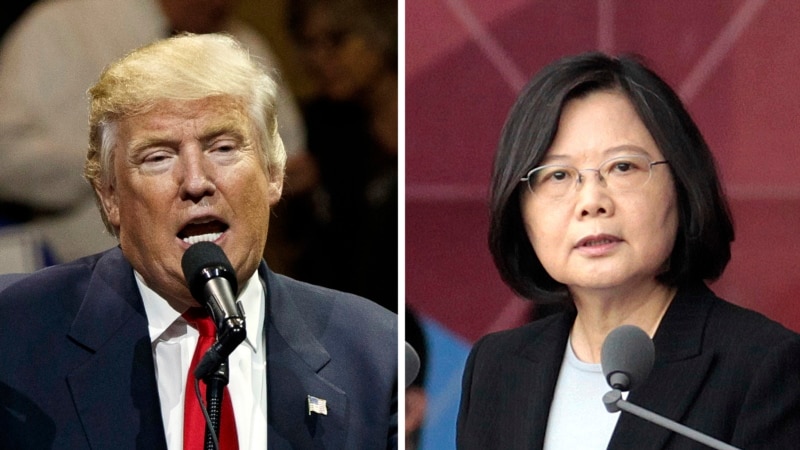 ... (read more)

Author: webdesk@voanews.com (VOA News)



350. Social Democrats Easily Win Romania Parliamentary Elections
December 11, 2016




Romania's left-leaning Social Democrats easily won parliamentary elections a year after a major anti-corruption drive forced the last Socialist prime minister from power, near-final results released Monday showed. Election authorities said that with 99 percent of the votes from Sunday's balloting counted, the Social Democratic Party led with about 46 percent and the center-right Liberals were second with over 20 percent. The chairman of the Social Democrats, Liviu Dragnea,...
... (read more)

Author: webdesk@voanews.com (Associated Press)