376. Audience's Reaction at 'Rogue One' Premiere: Wild Applause
December 11, 2016




The force is strong with Rogue One: A Star Wars Story according to early reactions from the film's premiere Saturday night in Los Angeles.  Official reviews are under embargo until Tuesday morning in advance of the December 16 release, but the crowd at the Pantages Theater went wild with applause as the credits rolled and took to social media to express their delight in the Star Wars spinoff film set right before the events of the original 1977 Star Wars. Celebrity...
... (read more)

Author: webdesk@voanews.com (Associated Press)



377. Romanians Vote One Year After Corruption Ousted Prime Minister
December 11, 2016




Romanians are voting in a parliamentary election Sunday, a year after a massive anti-corruption campaign forced the last Socialist prime minister from power. The country of about 19 million is one of the poorest in the European Union and perceived as one of the most corrupt. Regardless of the scandal, the corruption-tainted leftist Social Democratic Party (PSD), which advocates loose fiscal policy, is likely to form a majority with smaller parties. Polls put the PSD in first place...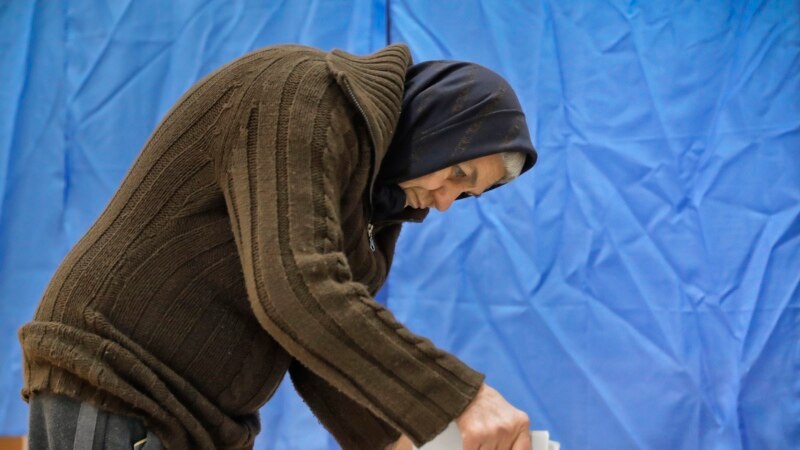 ... (read more)

Author: webdesk@voanews.com (VOA News)



378. Defense Secretary Flies to Iraq, Says IS' Days Numbered in Mosul
December 11, 2016




U.S. Defense Secretary Ash Carter has arrived in Baghdad to meet with American commanders and Iraqi leaders and to assess progress in the fight to retake the northern city of Mosul from the Islamic State group. The unannounced visit Sunday came as Iraqi security forces have been slowed in their nearly two-month-old offensive against IS, which has occupied Mosul for more than two years.   Carter flew into Baghdad aboard a military cargo plane. He was scheduled to meet with Prime...
(read more)

Author: webdesk@voanews.com (Associated Press)



379. Scientists: Brain Circuits Tell Us When Practice Makes Perfect
December 10, 2016




Practice makes perfect, but how do we know when we're getting closer to perfection? Scientists say they have located inner critic circuits in the brains of zebra finches. As the birds practice their songs, these circuits appear to let them know when they are doing it right. The findings may provide clues into how humans learn skills. VOA's Steve Baragona has more.
... (read more)

Author: VOA News



380. Energy Companies in North Carolina Move Away From Coal-Fired Plants
December 10, 2016




President-elect Donald Trump has promised to bring coal back, but the market for it is down thanks to natural gas and renewable energy. U.S. energy companies have converted their coal-powered plants to natural gas and initiating renewable energy projects. Nadeem Yaqub reports from Salisbury, North Carolina.
... (read more)

Author: VOA News



381. Natural Way to Manufacture Furniture -- With Fungi
December 10, 2016




In the search for innovative, eco-friendly building materials, some US companies are turning to the microbial world for help. Faiza Elmasry has the story narrated by Faith Lapidus.
... (read more)

Author: VOA News



382. North Korea Leader Watches Military Exercises Aimed at South
December 10, 2016




North Korean leader Kim Jong Un guided a special operations drill targeting the South, the North's media reported Sunday, as rival South Korea remained on alert for any attempt by the North to take advantage of political turmoil in the South. The North's KCNA state news agency report did not say when North Korean forces conducted the combat exercise, nor did it mention the South Korean parliament's vote Friday to impeach its president, Park Geun-hye. Pictures in a Sunday report on the...
(read more)

Author: webdesk@voanews.com (Reuters)



383. Deadly Blast Strikes Near Mogadishu Port
December 10, 2016




A massive car bomb has exploded outside Mogadishu's new seaport, targeting security forces and port workers, witnesses said. Several people were killed in the explosion Sunday morning, many others were wounded. Reuters news agency reports at least three people were killed by what was described as a suicide attack. A security official said members of Somali police forces and port workers were at the entrance when the explosion occurred. This is a busy time for the seaport when...
... (read more)

Author: webdesk@voanews.com (Harun Maruf)



384. Last US Senate Seat Filled: Louisiana Republican Wins
December 10, 2016




Louisiana voters Saturday chose to send Republican state Treasurer John Kennedy to the U.S. Senate, filling the nation's last Senate seat and giving the GOP a 52-48 edge in the chamber when the new term begins in January.  Kennedy had always been the runoff election's front-runner in a state that overwhelmingly supported Donald Trump. He defeated Democrat Foster Campbell, a state utility regulator whose chances were seen as such a long-shot that national Democratic organizations...
(read more)

Author: webdesk@voanews.com (Associated Press)



385. Kenya Fuel Tanker Crash Kills at Least 30
December 10, 2016




A fuel tanker collided with several vehicles on a Kenyan highway Saturday, killing more than 30 people, the Kenyan Red Cross said. The accident happened in west-central Kenya on the Nairobi-Naivasha Highway, about 10 kilometers north of Naivasha. Kenya's Daily Nation newspaper quoted witnesses saying the tanker driver appeared to lose control of the truck before it slammed into several vehicles and burst into flames. Mwachi Pius Mwachi, a spokesperson for Kenya's National Disaster...
... (read more)

Author: webdesk@voanews.com (VOA News)



386. Roof Collapse at Nigeria Church Kills 60
December 10, 2016




At least 60 people in the southern Nigerian city of Uyo died Saturday when church roof collapsed during a service. The Associated Press quoted an unnamed rescuer as saying the death toll could rise as cranes remove debris. The Reigners Bible Church International was still under construction, news reports said. Several local officials were in attendance when the roof fell, including Udom Emmanuel, the governor of Akwa Ibom state, who escaped without injury. The church's founder,...
(read more)

Author: webdesk@voanews.com (VOA News)



387. Kyrgyzstanis Consider Increasing Prime Minister's Power
December 10, 2016




Voters in Kyrgyzstan are casting ballots in a constitutional referendum that includes amendments that boost the power of the prime minister — something opposition groups have criticized in the ex-Soviet Central Asian nation. Sunday's vote was initiated by President Almazbek Atambayev. His critics have claimed the move could allow him to shift into the prime minister's seat after his current term as president ends next year, but Atambayev denies such intentions. Political infighting...
(read more)

Author: webdesk@voanews.com (Associated Press)



388. Filmmaker Flees Afghanistan, is Still Seeking to be Heard
December 10, 2016




Filmmaker Hassan Fazili fled Afghanistan last year in search of a home where he could speak freely after the Taliban threatened him with death over one of his movies.  But Fazili, who moved to Serbia, will nevertheless be voiceless at a German film festival next week, when his work will be screened but he cannot attend because of his refugee status.  The Censored Women's Film Festival, opening Monday in Berlin, plans to show his short fiction film, "Mr. Fazili's Wife," a...
... (read more)

Author: webdesk@voanews.com (Reuters)



389. OPEC Persuades 11 Non-members to Cut Oil Production
December 10, 2016




The cartel of oil-producing countries known as OPEC has persuaded 11 non-member countries to slash oil production as a way to raise the low price of oil, which has caused financial stress for the oil producers. OPEC President and Qatar Energy Minister Mohammed bin Saleh al-Sada said Saturday that those non-member countries agreed to cut production by a little more than 550,000 barrels per day as a way to stabilize the market and encourage industry investment. Production cuts in Russia...
(read more)

Author: webdesk@voanews.com (VOA News)



390. Bomb Plot Alleged as Suspects Are Arrested in Indonesia
December 10, 2016




Three alleged terrorists arrested near Jakarta were thought to be on the verge of carrying out an attack on a tourist area of the capital Sunday, Indonesian authorities said. A police spokesman in Jakarta said the suspects — two men and a woman — were planning to detonate a homemade bomb during a changing-of-the-guard ceremony at the presidential palace. The pressure-cooker bomb, weighing about 3 kilograms, would have been lethal over a 300-meter radius, the spokesman added. A fourth...
(read more)

Author: webdesk@voanews.com (Fatiyah Wardah)



391. Istanbul Car Bomb Attack Injures 20
December 10, 2016




A suspected car bomb outside a soccer stadium in central Istanbul wounded around 20 people on Saturday hours after the end of a match between two of Turkey's top teams, Interior Minister Suleyman Soylu said. Soylu, speaking in parliament during a budget hearing, said around 20 people had been wounded following the match between Besiktas and Bursaspor and that initial indications were that the blast was caused by a car bomb targeting a riot police bus. Two witnesses told Reuters...
... (read more)

Author: webdesk@voanews.com (Reuters)



392. Colombia's Santos Touts Peace Prize as 'Gift from Heaven'
December 10, 2016




Colombian President Juan Manuel Santos accepted the Nobel Peace Prize on Saturday, touting the honor as a "gift from heaven" for his efforts in ending the 50-year civil war in Colombia.
... (read more)

Author: webdesk@voanews.com (VOA News)



393. China Condemns US Defense Bill Provision on Taiwan
December 10, 2016




China has spoken out against a U.S. defense bill passed Friday which includes a provision calling for yearly military exchanges with Taiwan, which Beijing sees as a breakaway province. "China firmly opposes any kind of military exchanges between Taiwan and the U.S.," China's defense ministry spokesman Yang Yujun told a press briefing, according to The Global Times state-backed news agency. "What the U.S. Congress has done has interfered with China's domestic...
... (read more)

Author: webdesk@voanews.com (VOA News)



394. Suicide Bomber Kills 23 in Southern Yemeni City of Aden
December 10, 2016




Yemeni officials say a suicide bomber has blown himself up inside an army base in the southern city of Aden, killing 23 soldiers. They say the bomber detonated his explosives amid hundreds of soldiers lining up to collect their salaries in the Solban army base. They say at least 30 soldiers have been wounded.   There was no immediate claim of responsibility for the attack, which bore the hallmarks of al-Qaida.   The terror network's branch in Yemen is thought to be the...
... (read more)

Author: webdesk@voanews.com (Associated Press)



395. Exxon Executive Rex Tillerson Emerges as Lead Contender for Trump's Top Diplomatic Post
December 10, 2016




Exxon Mobile president and CEO Rex Tillerson has emerged as President-elect Donald Trump's top choice for secretary of state, according to two transition officials. Tillerson joins former Trump critic and 2012 Republican presidential hopeful Mitt Romney as the apparent leading contenders for the nation's top diplomatic post. Former New York City Mayor Rudolph Giuliani was also on Trump's short list before he withdrew his name from consideration Friday, citing plans to return...
... (read more)

Author: webdesk@voanews.com (VOA News)



396. US, European, Middle East Top Diplomats Meet in Paris Over Syria
December 10, 2016




U.S. Secretary of State John Kerry and other top diplomats are in Paris in a fresh attempt to find solutions for Syria's nearly six-year-old war that has claimed the lives of more than 300,000 people. French Foreign Minister Jean-Marc Ayrault hosted the meeting in the French capital to discuss Syria with United States, European and Arab top diplomats and members of Syria's opposition, a group known as the "friends of Syria." Foreign ministers of Germany, Britain,...
... (read more)

Author: webdesk@voanews.com (VOA News)



397. African Union Criticizes Gambian President Over Rejected Election Results
December 10, 2016




The African Union is calling on Gambian President Yahya Jammeh to accept the results of the presidential election earlier this month as he said he would. AU Commission Chairperson Nkosozana Dlamini-Zuma said, "The chairperson of the commission strongly urges President Yahya Jammeh to facilitate a peaceful and orderly transition and transfer of power to the new president of The Gambia." Jammeh had conceded defeat after the December 1 poll, but issued a statement Friday saying...
... (read more)

Author: webdesk@voanews.com (VOA News)



398. 5 Killed, Dozens Hurt in Blast After Bulgarian Train Derails
December 10, 2016




Five people were killed in northeastern Bulgaria following a gas explosion on a derailed tanker train early Saturday, national radio reported. Officials said at least 23 people were injured, many with severe burns.   Nikolay Nikolov, who heads the country's firefighting department, said at least 20 buildings in the village of Hitrino were destroyed when containers of gas exploded at 5:40 a.m. local time (0340 GMT).   Two tank cars, carrying propane-butane and propylene,...
... (read more)

Author: webdesk@voanews.com (Associated Press)



399. South Koreans Celebrate President's Impeachment
December 10, 2016




Throngs of South Koreans took to the streets of the capital Saturday to celebrate the impeachment of disgraced President Park Geun-hye.   The National Assembly voted to impeach Park Friday. Saturday marks the seventh consecutive Saturday South Koreans have gathered on the streets of Seoul because of the disgraced president.  The protest mood of the crowd from the first six weeks shifted to a celebratory mood Saturday.   Some in the crowd, however, want Park's...
... (read more)

Author: webdesk@voanews.com (VOA News)



400. Car Bomb Attack in Somalia Hits Police Checkpoint, Kills 2
December 10, 2016




At least two police officers were killed and four others wounded in a car bomb attack on a police checkpoint near the Somali capital Mogadishu Saturday, officials and eyewitnesses said. "The criminals have again carried out one of their cowardly attacks. This time they hit a police checkpoint at the Siinkadheer in the outskirt of Mogadishu," Mogadishu regional admin spokesman, Abdifitah Omar Halane told VOA Somali. He said one police officer was killed and four others wounded...
... (read more)

Author: webdesk@voanews.com (Mohamed Olad Hassan)