426. US May Adjust Joint Military Training With Philippines
December 09, 2016




A top U.S. Army general says his forces "may have to make some adjustments" to upcoming joint exercises in the Philippines if the new government no longer wants to conduct military combat readiness exercises. In an interview with VOA, Lt. General Stephen Lanza, the commander of the Army's I Corps who leads several international military exercises in the Pacific, said the U.S. military was prepared to change next year's joint exercises with the Philippines to humanitarian and...
... (read more)

Author: webdesk@voanews.com (Carla Babb)



427. Country Star Garth Brooks in Talks for Trump Inaugural Celebrations
December 09, 2016




Country star Garth Brooks is in discussions to perform at the inauguration of U.S. President-elect Donald Trump, the singer's representative said on Friday, as organizers of the event denied media reports that they were struggling to find A-list stars to take part. Brooks, 54, one of the world's best-selling solo artists, performed for Democrat Barack Obama's inauguration in 2009, along with a line-up that included Bruce Springsteen, U2, Beyonce, and Stevie...
... (read more)

Author: webdesk@voanews.com (Reuters)



428. Democrats Retreat on Miners' Health Care, Avert Government Shutdown
December 09, 2016




The Senate headed to a vote averting a government shutdown at midnight Friday as coal-state Democrats beat a tactical retreat and promised to continue their fight next year for months-long health care benefits for retired miners. "We had no intention of shutting down the government," said Sen. Chuck Schumer, D-N.Y., adding that Democrats would provide enough votes to pass a stopgap spending bill to keep the government operating through April 28. The extended fight over the miners'...
(read more)

Author: webdesk@voanews.com (Associated Press)



429. EU Takes Step Toward Bosnia's Membership But Warns on Rhetoric
December 09, 2016




The European Union's senior official for new memberships on Friday expressed concern about rising nationalist rhetoric and divisions in the Balkans as countries seek to join the bloc. EU enlargement commissioner Johannes Hahn urged regional leaders to focus on promised reforms.   Hahn was speaking in Sarajevo, where he handed the Bosnian government an EU questionnaire on its readiness to join the bloc. The EU's 28-member states accepted Bosnia's membership...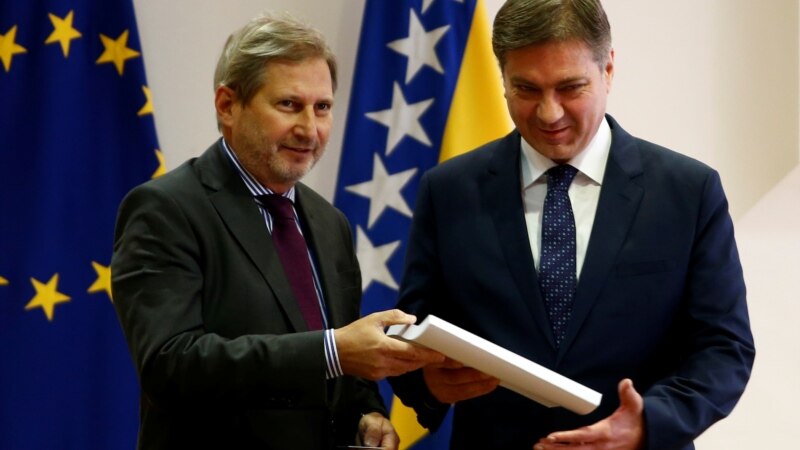 ... (read more)

Author: webdesk@voanews.com (Reuters)



430. Gambian President Rejects Election Outcome
December 09, 2016




Gambia's President Yahya Jammeh says he rejects the outcome of last week's elections, after previously conceding defeat and vowing to step down. The president, who has ruled Gambia for more than 22 years, said on state television Friday night that he wants to see new elections. The announcement throws the political future of the West African country into question, and is a dramatic turnaround from last week when Jammeh called opposition candidate Adama Barrow to concede defeat...
... (read more)

Author: webdesk@voanews.com (VOA News)



431. Taylor Swift, Zayn Malik Surprise Fans with 'Fifty Shades Darker' Duet
December 09, 2016




American pop star Taylor Swift and former One Direction member Zayn Malik released a surprise duet on Friday after joining forces for the upcoming "Fifty Shades Darker" movie soundtrack. "I Don't Wanna Live Forever" will feature in the sequel to the "Fifty Shades of Grey" film, based on the hugely successful erotic trilogy by E.L. James. Grammy Award-winning Swift told her fans of the collaboration on Instagram, posting a picture of what appeared to be...
... (read more)

Author: webdesk@voanews.com (Reuters)



432. Motherhood is Biggest Challenge for 'Woman of the Year' Madonna
December 09, 2016




Madonna was presented on Friday with Billboard magazine's Woman of the Year award, but the seven-time Grammy Award winner said one of her biggest challenges was being a good mother. "The biggest accomplishment I think was finishing my tour, doing my shows every night. And dealing with the challenges of being a mother. That's always the challenge for me. Being a good mother, being an artist, getting through it all," the "Material Girl" singer told reporters on...
... (read more)

Author: webdesk@voanews.com (Reuters)



433. Cairo Blast Kills 6 Police Officers
December 09, 2016




An explosion near a security checkpoint on a main road in Cairo killed six police officers and wounded three others Friday.
... (read more)

Author: VOA News



434. Trump, House Speaker Ryan Discuss Transition Plans
December 09, 2016




The leader of the U.S. House of Representatives, Paul Ryan, said Friday he is excited about "getting to work and hitting the ground running in 2017" after he held talks with President-elect Donald Trump in New York. Ryan had at times distanced himself from Trump during the election campaign after some of the president-elect's more controversial statements; but Ryan has said their relationship has improved and he now speaks almost daily with the incoming...
... (read more)

Author: webdesk@voanews.com (Wayne Lee)



435. Peace Deal Will Help Colombia Battle Cocaine, President Says
December 09, 2016




Colombia's peace deal with Marxist rebels will help the country battle the cocaine trade, President Juan Manuel Santos said on the eve of collecting a Nobel Peace Prize that he called a "gift from heaven." In Oslo for Saturday's award ceremony, Santos said the end of a five-decade-long guerrilla conflict in which 220,000 people died could have widespread economic and environmental benefits. "It came like a gift from heaven because it gave us a tremendous push,"...
... (read more)

Author: webdesk@voanews.com (Reuters)



436. Top 5 Songs for Week Ending Dec. 10
December 09, 2016




We're coming to grips with the five most popular songs in the Billboard Hot 100 Pop Singles chart, for the week ending December 10, 2016. It's been an active week, with two of our Top Five positions seeing newcomers…that's a 40 percent turnover! Number 5: Zay Hilfigerrr & Zayion McCall "Juju On That Beat" Zay Hilfigerrr and Zayion McCall jump three slots to fifth place with their viral video hit "Juju On That Beat (TZ Anthem)." These two teenage rappers from...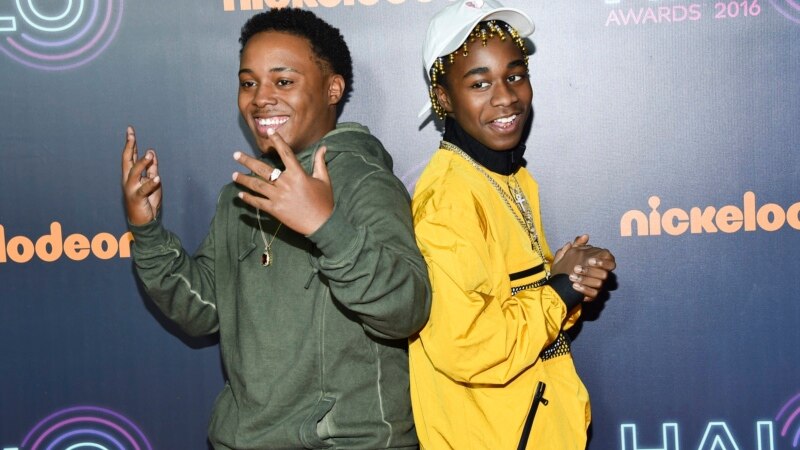 ... (read more)

Author: webdesk@voanews.com (Ray McDonald)



437. US Markets Close Higher Five Days Running
December 09, 2016




It was another string of record-breaking trading days for U.S. markets as the major averages hit all-time highs, having tracked the best week since the presidential election. The S&P 500, Dow Jones industrial average and Nasdaq each closed higher every day this week. The Dow is closing in on 20,000. Investors continue to be banking on President-elect Donald Trump's plans to boost infrastructure spending, help revive the fossil fuel industry and cut regulations. The mood can be...
... (read more)

Author: webdesk@voanews.com (Jill Malandrino)



438. USAID Initiative Empowers Youth Through Vocational Training
December 09, 2016




According to the World Bank, 80 percent of Kenyan youth are unemployed. But an initiative by USAID is ensuring that youth who don't complete secondary school are trained in a vocation. The program, now in its second year, is having marked results. For VOA, Lenny Ruvaga reports from Bungom, Kenya.
... (read more)

Author: webdesk@voanews.com (Lenny Ruvaga)



439. Strong Earthquake Hits Solomon Islands for 2nd Day in a Row
December 09, 2016




An earthquake of 6.9 magnitude struck early Saturday off the coast of the Solomon Islands, one day after a 7.7-magnitude earthquake hit the same area. The Pacific Tsunami Warning Center said there was no major tsunami threat, but cautioned that waves up to 3 meters were possible along the coast of the Solomon Islands and Papua New Guinea. There were no immediate reports of widespread damage or injuries. The U.S. Geological Survey said the quake occurred at a depth of 10 kilometers...
... (read more)

Author: webdesk@voanews.com (VOA News)



440. Turkish Troops, Syrian Rebels Attack Key Town Held by Islamic State
December 09, 2016




Turkish troops and Ankara-backed Free Syrian Army rebel fighters launched an assault Friday on al-Bab, a strategic Syrian town northeast of Aleppo which rival Kurdish militias aligned with the U.S. also want to seize from the Islamic State terror group. Syrian opposition sources on the ground told VOA that 20 civilians were killed in the town Friday by airstrikes, which they believe were carried out by both Turkish and Russian military jets. Such a joint action, if true, would be a major...
(read more)

Author: webdesk@voanews.com (Jamie Dettmer)



441. December 9, 2016
December 09, 2016




A look at the best news photos from around the world.
... (read more)

Author: VOA News



442. Ukrainians Want to Make a Deal with Trump
December 09, 2016




Ukrainians trying to figure out what to expect from U.S. President-elect Donald Trump may be having trouble. His praise of Russian President Vladimir Putin during the recent political campaign received a lot of media attention. On the other hand, Trump also criticized President Barack Obama for "not doing what he should be doing for Ukraine," tweeting that "Russia took Crimea during the so-called Obama years." What will Trump actually do regarding Ukraine? Taras...
... (read more)

Author: webdesk@voanews.com (Oleksiy Kuzmenko)



443. US Air Force Has Too Few Fighter Squadrons to Meet Needs
December 09, 2016




When Iraqi troops began the operation to retake Mosul last month, it was America's F-22 Raptor jets that struck the first Islamic State targets there. But as American pilots keep flying missions abroad, there's been a quiet crisis brewing at home. Some of the Air Force's top generals tell our Pentagon correspondent Carla Babb that, if left unchecked, the crisis could degrade the Air Force's frontline capabilities in the coming year.
... (read more)

Author: VOA News



444. US Space Command Chief: China Eyeing Space War Dominance
December 09, 2016




A top U.S. military official says the U.S. is actively pursuing abilities to deter Russia and China from waging a conflict in space. Speaking at the Mitchell Institute for Aerospace Studies in Arlington on Friday, General Jay Raymond, Commander of U.S. Air Force Space Command, said some of China's military modernization is aimed at weakening the U.S. advantage in space and other domains. "China's military modernization has the potential to reduce core U.S. military...
... (read more)

Author: webdesk@voanews.com (Li Bao)



445. In Surprise Attack, IS Fights to Retake Ancient Palmyra
December 09, 2016




Fierce clashes erupted Friday between Islamic State (IS) fighters and Syrian government troops around the ancient city of Palmyra in central Homs province, local reports and a monitoring group said. The intensification of fighting between the two sides came after IS fighters captured at least a dozen government-held positions in eastern Homs, including strategic areas around Palmyra. "IS took complete control of al-Mohur [oil] field in northwest of Palmyra," the pro-rebel...
... (read more)

Author: webdesk@voanews.com (Sirwan Kajjo)



446. Iranian-Turkish Tensions Escalate Over Syria, Iraq
December 09, 2016




Tensions between neighbors Turkey and Iran are on the rise, with the countries jostling for influence in war-torn Syria and Iraq. But there are concerns that the rivalry is fueling sectarian divisions in the region. The tensions could also open the door to cooperation with U.S. President-elect Donald Trump. Officially Ankara says it enjoys good neighborly relations with Tehran. But an escalating war of words in Turkey's pro-government media tells a different story, according to...
(read more)

Author: webdesk@voanews.com (Dorian Jones)



447. US Official: North Korea's Nuclear Capabilities Growing
December 09, 2016




North Korea now has the capability to launch a nuclear weapon, but it may not be able to hit its intended target, according to a senior U.S. military official. The Pentagon believes Pyongyang can mount a warhead on a missile, but North Korea has not developed the capabilities needed for the warhead to re-enter Earth's atmosphere and strike a specific area, the official told reporters Thursday, speaking on condition of anonymity. "It is the threat that keeps me awake at night," the...
(read more)

Author: webdesk@voanews.com (Carla Babb)



448. Diplomats Urge Myanmar to Allow Aid in Rakhine State
December 09, 2016




Fourteen diplomatic missions including the United States urged Myanmar to allow humanitarian aid into troubled Rakhine state, where tens of thousands of people in need have not had access to medicine or other assistance since a military operation began two months ago. "The assistance is desperately needed to address serious humanitarian needs but also to begin to restore the confidence and hope that are essential to a restoration of peace and stability," the joint statement...
... (read more)

Author: webdesk@voanews.com (VOA News)



449. Suicide Bombing Kills 30 in Nigerian Market
December 09, 2016




At least 30 people are dead in northeast Nigeria after a pair of female suicide bombers struck the busy market Friday morning, Nigeria's army said. The army blamed the attack on the Boko Haram Islamist group, which has been known to use women and young girls to launch suicide attacks, though the group did not immediately claim responsibility for the bombing. "The two bombers, who [were] disguised as customers, detonated their suicide belts at the section of the market selling...
... (read more)

Author: webdesk@voanews.com (Joshua Fatzick)



450. Violence Hits Cameroon Over English vs. French
December 09, 2016




Several people were killed and hundreds more were arrested or are missing Thursday in northwest Cameroon in violence that followed rallies by the country's English-speaking minority. They were protesting what they call the overbearing influence of French in the bilingual country. Some are demanding a return to federalism while others are asking for secession from the Republic of Cameroon. Protesters in Bamenda, the capital of the northwest region of Cameroon, came out to stop the...
(read more)

Author: webdesk@voanews.com (Moki Edwin Kindzeka)