26. Obama on Putin and Cyberattacks, Syria
December 16, 2016




U.S. President Barack Obama says he explicitly told Russian President Putin to stop cyberattacks and warned of consequences for the attack during the U.S. presidential campaign. VOA correspondent Aru Pande has more on the president's final news conference of 2016, where he also reflected on his administration's policy in Syria as the situation in Aleppo worsens.
... (read more)

Author: VOA News



27. Transcript of President's News Conference
December 16, 2016




Here is a transcript of President Barack Obama's news conference, held Friday in the Brady Press Briefing Room at the White House: THE PRESIDENT:  Good afternoon.  This is the most wonderful press conference of the year.  I've got a list of who's been naughty and nice to call on.  (Laughter.)  But let me first make a couple of quick points, and then I'll take your questions. Typically, I use this year-end press conference to review how far we've come...
... (read more)

Author: VOA News



28. UN Peacekeepers to Stay in South Sudan Through 2017
December 16, 2016




The United Nations Security Council has unanimously extended its peacekeeping mission in South Sudan for another year. The U.S.-drafted resolution says the council also will consider "appropriate measures" including an arms embargo against South Sudan to address continuing violence in the country. 4,000 troops added to mission The new mission covers a new regional force of 4,000 troops, approved in August but not yet deployed, in addition to the approximately 13,000...
... (read more)

Author: webdesk@voanews.com (VOA News)



29. Attack in Burkina Faso Leaves 12 Soldiers Dead
December 16, 2016




Suspected Islamic extremists attacked an army barracks Friday in Burkina Faso, killing at least 12 soldiers, officials said. The officials said about 40 unidentified gunmen stormed the army post in Nassoumbou, a town near the border with Mali. The assailants also set fire to military vehicles and tents, they said. There was no immediate claim of responsibility for the attack.   President Roch Marc Christian Kabore called the assailants "forces of evil." He was to...
... (read more)

Author: webdesk@voanews.com (VOA News)



30. North Carolina GOP Strips Some of Democratic Governor's Power
December 16, 2016




North Carolina Republicans stripped the incoming Democratic governor of some of his authority Friday and they were on the cusp of an even greater power grab, an extraordinary move that critics said flies in the face of voters. Just last week, it appeared Republicans were ready to finally accept Democrats' narrow win in a contentious governor's race. As it turns out, they weren't done fighting. In a surprise special session in the dying days of the old administration, some say...
... (read more)

Author: webdesk@voanews.com (Associated Press)



31. Clinton Cites Putin's 'Beef' Against Her in Election-related Hacks
December 16, 2016




Hillary Clinton is blaming Russian interference for her loss in the U.S. presidential election, saying Russian President Vladimir Putin may have wanted to meddle in the race because of a  "personal beef" against her. Clinton, who has kept a low profile since her election defeat in November, made the remarks to campaign donors in New York City on Thursday night. According to audio recordings of the event, first reported by The New York Times, Clinton said, "Putin...
... (read more)

Author: webdesk@voanews.com (VOA News)



32. After Record Week, US Stocks Close Lower
December 16, 2016




U.S. stocks closed in the red on Friday, but the losses follow a week that saw all-time highs in the S&P 500, Dow Jones industrial average and Nasdaq. The Dow closed higher for six straight weeks in a row as it continues to flirt with the key 20,000 level. FOMC As was expected, the Federal Reserve's policy making arm, the Federal Open Market Committee (FOMC), decided to raise rates by 0.25 percent at the conclusion of its two-day meeting Wednesday. The move had been fully...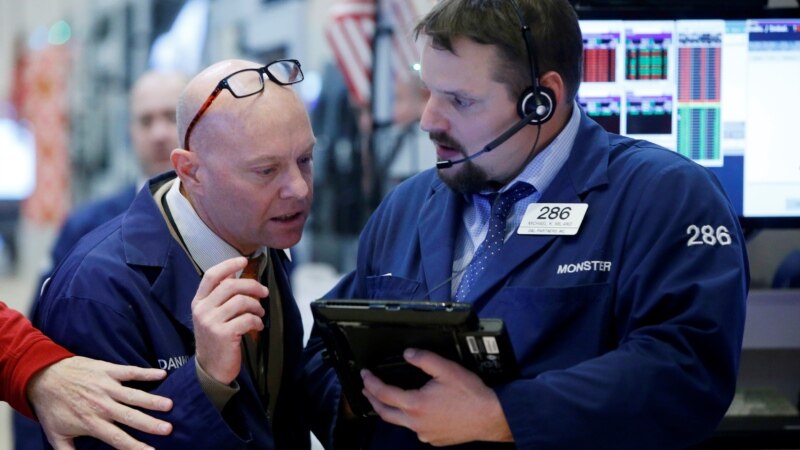 ... (read more)

Author: webdesk@voanews.com (Jill Malandrino)



33. Navalny Calls Minsk Accords a Priority if Elected Russian President
December 16, 2016




Russian opposition leader Aleksei Navalny has followed his declaration of intent to run in Russia's next presidential election by saying one of his top priorities if elected would be to implement the Minsk accords aimed at ending the conflict in Ukraine.
... (read more)

Author: webdesk@voanews.com (RFE/RL)



34. Families Of Slain Pakistani Children Mark Second Anniversary Of Massacre
December 16, 2016




Parents of Pakistani children killed in the 2014 attack on a Peshawar school gathered Friday to mark the second anniversary of the massacre. The attack by Taliban militants on Peshawar's Army Public School killed 150 people, mostly children. Pakistan's army chief, General Qamar Javed Bajwa, told parents gathered at the school Friday that the violence against innocent children was an attack "on humanity" and was one of the most painful and unforgettable moments in...
... (read more)

Author: webdesk@voanews.com (VOA News)



35. American Accused in Massive Wall Street Cybertheft Deported, Faces US Charges
December 16, 2016




An American man whom U.S. prosecutors have accused of organizing the largest known cyberattack on Wall Street was arrested and appeared in U.S. court this week after being deported from Russia to the United States. Lawyers for Joshua Aaron, 32, confirmed that he arrived in New York around midday Wednesday aboard a commercial flight from Moscow. He made his first U.S. federal court appearance Thursday, where he pleaded not guilty to charges of orchestrating the hack. U.S. prosecutors...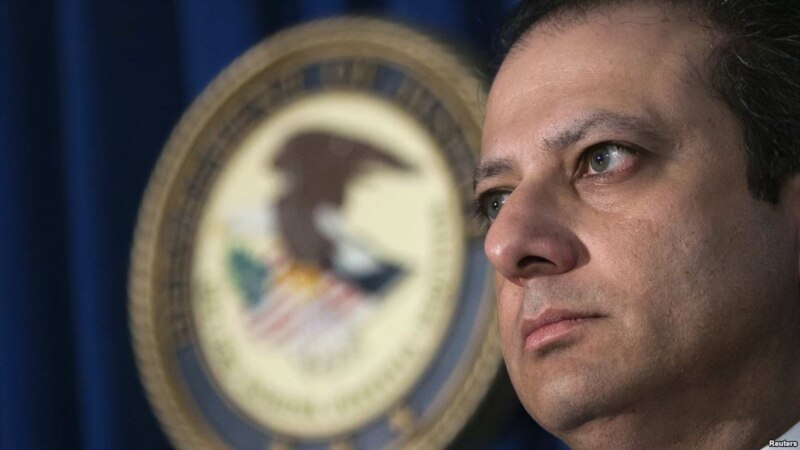 ... (read more)

Author: webdesk@voanews.com (Mike Eckel, Carl Schreck, RFE/RL)



36. Glenn Lies in Repose at Ohio Capitol for Public Goodbye
December 16, 2016




John Glenn's home state and the nation began saying goodbye to the beloved astronaut Friday, starting with a public viewing of his flag-draped casket inside Ohio's Statehouse rotunda. Politicians, including Secretary of State John Kerry, and citizens from across the country paid their respects to the first American to orbit Earth, as a somber Marine honor guard kept watch. The normally festive holiday decor was bedecked with black buntings, and the windows were covered in...
... (read more)

Author: webdesk@voanews.com (Associated Press)



37. Rescue Divers Find Empty Cabin; 9 Azerbaijani Oil Workers Still Missing
December 16, 2016




Divers searching for nine Azerbaijani oil workers missing after the partial collapse of a Caspian Sea oil platform have found a cabin used by workers during resting shifts. But the cabin found on the sea floor was empty, Azerbaijan's state oil company SOCAR said Friday. SOCAR said the cabin was swept into the sea by heavy winds Thursday.  The body of one worker was found later that day, but nine men remain missing. President Ilham Aliyev signed a resolution Friday...
... (read more)

Author: webdesk@voanews.com (RFE/RL)



38. Moscow Refuses To Allow Human Rigths Protest Near Turkmenistan's Embassy
December 16, 2016




Moscow city authorities have refused to allow human rights activists to stage a protest in front of Turkmenistan's embassy on Monday in support of jailed Turkmen journalists. The Memorial Human Rights Center said on Friday that city officials justified their refusal by saying the protest could affect "heavy public transport flow" in the area close to the embassy. Memorial says the refusal was politically motivated. An application to conduct the protest was filed by...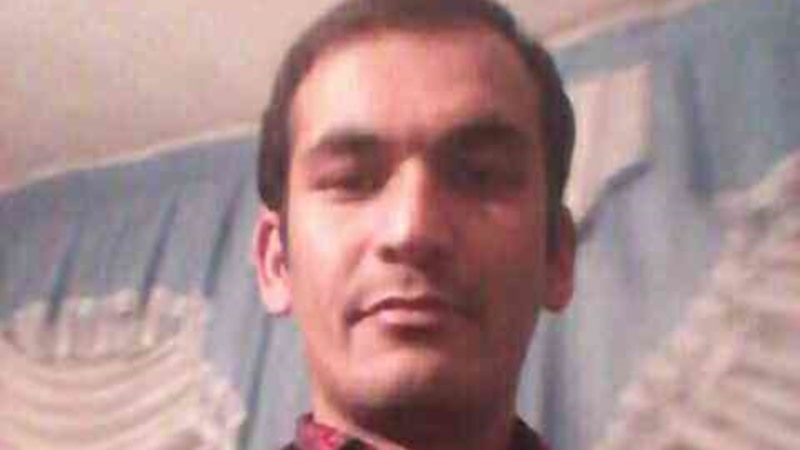 ... (read more)

Author: webdesk@voanews.com (RFE/RL)



39. Yazidis, Displaced by IS, Celebrate Religious Feast
December 16, 2016




As U.S.-backed Iraqi forces push against Islamic State in Mosul, displaced Yazidis hold an annual religious festival in refugee camps. VOA's Kawa Omar reports.
... (read more)

Author: webdesk@voanews.com (Kawa Omar)



40. UN's Ban Calls Aleppo 'Synonym for Hell' in Final News Conference
December 16, 2016




Outgoing U.N. Secretary-General Ban Ki-moon on Friday referred to Aleppo, Syria, as a "synonym for hell" during his final news conference before stepping down at the end of the year. "We have collectively failed the people of Syria. Peace will only prevail when it is accompanied by compassion, justice and accountability for the abominable crimes we have seen," Ban said. Earlier Friday, the Syrian government suspended an evacuation operation to move civilians out of...
... (read more)

Author: webdesk@voanews.com (VOA News)



41. 12-Year-Old Boy Allegedly Tries to Bomb German Christmas Market
December 16, 2016




German prosecutors say they are investigating a case in which a 12-year-old boy allegedly tried to set off a home-made nail bomb at a Christmas market. Officials said Friday that the German-born boy of Iraqi parents allegedly tried to detonate the bomb at a market in the southern city of Ludwigshafen last month and then planted another explosive device near the city's town hall a few days later. Focus Magazine, which first reported the case, said the boy is believed to have been...
(read more)

Author: webdesk@voanews.com (VOA News)



42. December 16, 2016
December 16, 2016




A look at the best news photos from around the world.
... (read more)

Author: VOA News



43. Trump Meets with Homeland Security Head, Tweets about DNC Hacking
December 16, 2016




U.S. President-elect Donald Trump met Friday with Department of Homeland Security Secretary Jeh Johnson, days after the state of Georgia asked the incoming president to investigate "failed cyberattacks" on a computer network that have been traced to DHS. Georgia Secretary of State Brian Kemp, whose agency oversees voting in the state, said DHS was responsible for multiple cyberattacks on his agency's network shortly before and after the November 8 presidential...
... (read more)

Author: webdesk@voanews.com (VOA News)



44. US Hits Russian Tanks Seized by Islamic State Near Palmyra
December 16, 2016




The U.S.-led coalition fighting Islamic State in Syria and Iraq has destroyed 14 Russian tanks captured from Russian and Syrian military forces near the city of Palmyra. Pentagon spokesman Navy Capt. Jeff Davis told reporters Friday coalition airstrikes also targeted three artillery systems, two Islamic State-held buildings, two tactical vehicles and Russian anti-aircraft guns that had been captured by the militants. The equipment was destroyed in the vicinity of an airfield northeast...
(read more)

Author: webdesk@voanews.com (Carla Babb)



45. US Increases Reward on IS Leader to $25 Million
December 16, 2016




The United States has more than doubled — to $25 million — the reward for information leading to the capture of Islamic State leader, Abu Bakr al-Baghdadi. The U.S. State Department's Rewards for Justice program announced the increase Friday from $10 million, saying the threat Baghdadi poses has increased significantly in recent years. The reward will be paid to anyone who can offer "information leading to the location, arrest or conviction" of the militant. "Under...
... (read more)

Author: webdesk@voanews.com (VOA News)



46. Russia Says Aleppo Evacuation Complete, Syrian Opposition Accuses Iranian Militias of Massacre
December 16, 2016




Russia said the operation to evacuate civilians and insurgents from eastern Aleppo has been completed, but opposition leaders say there are tens of thousands remaining in once rebel-held neighborhoods and accuse Iranian militias and Hezbollah of executing several men in the last convoy to leave the city. According to Syrian opposition leaders, a convoy that left Aleppo Friday carrying 800 people, including rebel fighters, was stopped by Iranian-commanded militias in the Jisr al-Haj...
(read more)

Author: webdesk@voanews.com (Jamie Dettmer)



47. Computers in Class Bring Down Tests Scores
December 16, 2016




Having the world at your fingertips through the Internet was touted as a revolution in education, but a new study suggests Internet in the classroom is linked to poorer test scores. Writing in the journal Psychological Science, researchers at Michigan State University say the trend of lower test scores was seen even with the "most intelligent and motivated" students. For the study, the researchers observed laptop use of 127 students in an introductory psychology class. They found...
... (read more)

Author: webdesk@voanews.com (VOA News)



48. Volunteer elves answer letters to Santa Claus
December 16, 2016

... (read more)

Author: VOA News



49. The Correspondents
December 16, 2016




The Correspondents is VOA's weekly discussion of the world's top stories, as seen through the eyes of our dedicated reporters in the US and around the globe. Hosted by Mil Arcega, our panel of journalists goes beyond the headlines to give listeners and viewer real context and understanding of what's driving the story.
... (read more)

Author: VOA News



50. 'Tis The Season to be Festive with Big Movie Productions
December 16, 2016




This holiday season has a lot of offerings for moviegoers who may feel like celebrating with a film full of special effects, nods to Hollywood classics, A-list actors, thrills, action and of course, romance. Some of these films will also dominate the awards season after the new year. For reasons of clarity, we want to note that this list includes only some of what's in theaters right now and mainly represents the bigger, bolder, glitzier productions. We'll reserve the higher brow...
(read more)

Author: webdesk@voanews.com (Penelope Poulou)