126. President Kiir Apologizes to South Sudanese for Past Mistakes
December 14, 2016




President Salva Kiir has asked the South Sudanese to forgive him for past mistakes. The president made the appeal Wednesday during an end-of-year speech before the National Legislative Assembly. He also ordered government forces to observe a cease-fire and create a conducive environment for communities to reconcile. "In the spirit of national unity, forgiveness and dialogue, I am asking you, the people of South Sudan, to forgive me for any mistakes I might have committed. This is a...
... (read more)

Author: webdesk@voanews.com (Tito Justin)



127. Cooperation Between Peru's President, Opposition Party Unravels
December 14, 2016




For the first few months of Peruvian President Pedro Pablo Kuczynski's term, the right-wing populist party he narrowly beat in June's election helped his technocratic government push out an initial raft of reforms. But the tenuous ties between the two are rapidly unraveling as the opposition-controlled Congress prepares to oust his education minister Thursday, despite Kuczynski's pleas to spare him, raising the prospect of increasing political instability in one of Latin...
... (read more)

Author: webdesk@voanews.com (Reuters)



128. Japanese, Russian Leaders to Discuss Territorial Dispute
December 14, 2016




Japanese Prime Minister Shinzo Abe and Russian President Vladimir Putin will meet at a hot spring resort Thursday, seeking progress on a territorial row that has prevented their countries from signing a peace treaty formally ending World War II. The two sides are likely to clinch some agreements on economic cooperation, but both have sought to dampen expectations of a breakthrough in the feud over the windswept islands in the western Pacific seized by Soviet forces at the end of the...
(read more)

Author: webdesk@voanews.com (Reuters)



129. Trump, US Technology Leaders Attempt to Move Past Election Animosity
December 14, 2016




There were no signs of lingering animosity Wednesday during a meeting between President-elect Donald Trump and a group of America's top technology giants, many of whom were some of his fiercest critics during the campaign. The meeting in Trump Tower included people whose companies are global household names — Facebook Chief Operating Officer Sheryl Sandberg, Amazon CEO Jeff Bezos and Tesla Motors CEO Elon Musk. Trump struck a cordial and conciliatory atmosphere for the...
... (read more)

Author: webdesk@voanews.com (VOA News)



130. Wife of S. Sudan Rebel Leader: Country Needs New Political Process
December 14, 2016




The wife of South Sudanese rebel leader Riek Machar says a 2015 deal to end the country's conflict can be "resuscitated" if the sides move to review and possibly change the agreement. Angelina Teny, a member of the SPLA-In-Opposition's political bureau, is in Washington this week to meet with members of the diaspora, analysts and policy makers. Speaking to VOA's "South Sudan in Focus" program, Teny said African countries have "taken a side" in the...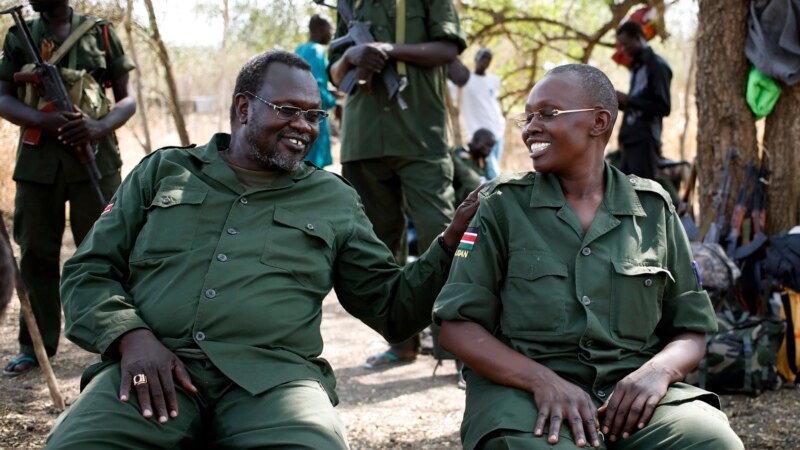 ... (read more)

Author: webdesk@voanews.com (Ayen Bior)



131. 1 Billion Yahoo Accounts Hacked in 2013
December 14, 2016




A data breach in August 2013 exposed information held in more than 1 billion Yahoo user accounts, the company said Wednesday. The hacking incident is separate from an intrusion Yahoo reported in September, when the company disclosed 500 million user accounts were exposed in 2014. "Yahoo believes an unauthorized third party, in August 2013, stole data associated with more than one billion user accounts," Yahoo said in a statement. "Yahoo believes this incident is likely...
... (read more)

Author: webdesk@voanews.com (VOA News)



132. US Rate Hike Could Discourage Some New Homebuyers
December 14, 2016




The U.S. central bank raised its key lending rate Wednesday by a quarter of a percent, only the second time it has done so since the end of the financial crisis. Economists say normalizing or raising the record low interest rates of the past few years is a sign the U.S. economy is on the mend. However, others say higher rates could also hurt the very industry that triggered the financial crisis. The subprime crisis Many homeowners were forced into foreclosure in 2008 as a result of...
... (read more)

Author: webdesk@voanews.com (Mil Arcega)



133. Treated Sawdust May Help Sop Up, Burn Off Arctic Oil Spills
December 14, 2016




Federal researchers looking for ways to contain petroleum spills in frigid Arctic waters are investigating whether a powder form of humble sawdust can provide a solution. Researchers at the Department of Energy's Pacific Northwest National Laboratory are testing chemically modified wood flour to determine whether it can enhance burning of crude oil after a spill. Tests of small batches treated with components of vegetable oil indicate the material will grab onto crude oil and help...
... (read more)

Author: VOA News



134. Chilean Heat Wave Breaks Record Temperature Set a Century Ago
December 14, 2016




A heat wave brought blistering temperatures to the streets of Chile's capital city, Santiago, on Wednesday and broke a century-old record as thermometers reached 37.3 Celsius (99 degrees Fahrenheit). Chile's meteorological service called the event extreme, while the health ministry advised residents to wear light clothing, drink water and avoid outdoor activities. "The only thing to do is quickly go [into the shade], wet yourself down, and drink lots of water. You...
... (read more)

Author: webdesk@voanews.com (Reuters)



135. Human Zika Antibodies Prevent Infection in Mice
December 14, 2016




Chinese researchers have identified broadly neutralizing human antibodies from a Zika patient that protected mice against infection with the mosquito-borne illness. The substances are part of a growing arsenal of antibody-related treatments to fight the disease, which causes severe birth defects in babies. The most serious of these defects is microcephaly, in which children are born with a small head and brain that cause severe disabilities. No antibody treatments have yet received...
(read more)

Author: webdesk@voanews.com (Jessica Berman)



136. Colombia's FARC Expels 5 Commanders Opposed to Peace Deal
December 14, 2016




Colombia's FARC rebels have expelled five commanders for refusing to demobilize and join a peace process with the government aimed at ending more than five decades of war, guerrilla leadership said. The five commanders, all from units in the country's southeast jungle, include one former participant in four-year-long peace talks in Cuba. "This decision is motivated by their recent conduct, which contradicts our political-military line," leaders of the Revolutionary...
... (read more)

Author: webdesk@voanews.com (Reuters)



137. US Study: Birth Defects Seen in 6 Percent of Zika Pregnancies
December 14, 2016




Roughly six percent of women in the United States who were infected with the Zika virus during pregnancy had fetuses or babies with birth defects, U.S. researchers reported on Wednesday. Of the 442 women in a U.S. Zika registry who had completed their pregnancies, 26 of their babies had one or more birth defect thought to be linked with Zika infection during pregnancy, according to the study published in the Journal of the American Medical Association. A total of 18 of the fetuses or...
... (read more)

Author: webdesk@voanews.com (Reuters)



138. Polish Rights Groups Urge President to Veto Freedom of Assembly Bill
December 14, 2016




Nearly 200 Polish human rights groups and non-governmental organizations urged President Andrzej Duda on Wednesday to veto a bill the country's Supreme Court and ombudsman said would violate Poles' constitutional right to freedom of assembly. Lawmakers of Poland's right-wing ruling Law and Justice party (PiS) removed late on Tuesday some restrictions on free assembly from the bill, part of a wave of legislation the government says aims to strengthen traditional Catholic and...
... (read more)

Author: webdesk@voanews.com (Reuters)



139. Big Seafood Companies Promise to Reduce Illegal Fishing
December 14, 2016




Eight of the world's largest seafood companies have promised for the first time to improve the transparency and traceability of their catches to stop illegal fishing and protect the oceans, they said Wednesday. After a meeting organized by the Stockholm Resilience Center (SRC) between seafood companies' chief executives and scientists, the CEOs signed an agreement on ocean stewardship. "The seafood industry cannot thrive on an unsustainable planet, and we will not have a...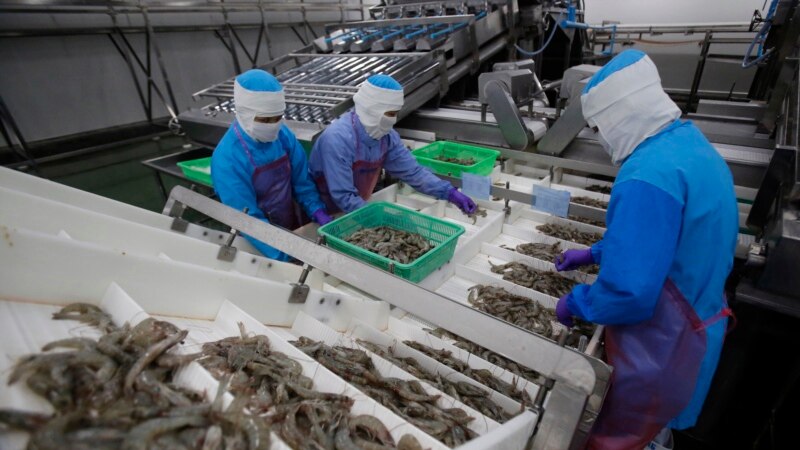 ... (read more)

Author: webdesk@voanews.com (Reuters)



140. Bosnia to Expel Hundreds of Foreign Property Owners Amid Tax Probe
December 14, 2016




Bosnia will expel more than 300 foreigners, most from the Gulf, as illegal residents after they bought property for investment that they may have evaded taxes on, the office for expatriate affairs said on Wednesday. In recent years, Bosnia has seen an influx of Arab investors who have built residential complexes and tourist resorts, attracted by low prices and a favorable climate in a country where half the population is Muslim. Over the past three months officials inspected nearly 700...
... (read more)

Author: webdesk@voanews.com (Reuters)



141. Turkey Seeks to Arrest 55 People Suspected of Financing Gulen
December 14, 2016




Turkish authorities issued arrest warrants for 55 people, including businessmen, suspected of giving financial support to the network of the U.S.-based cleric Ankara accuses of orchestrating a failed military coup in July, broadcaster NTV said. The businessmen suspected of being linked to the cleric's network allegedly carried large sums of cash, which they have called a "favor," back and forth between Turkey, Tanzania, Uganda and Kazakhstan since 2014, NTV said. Ankara accuses the...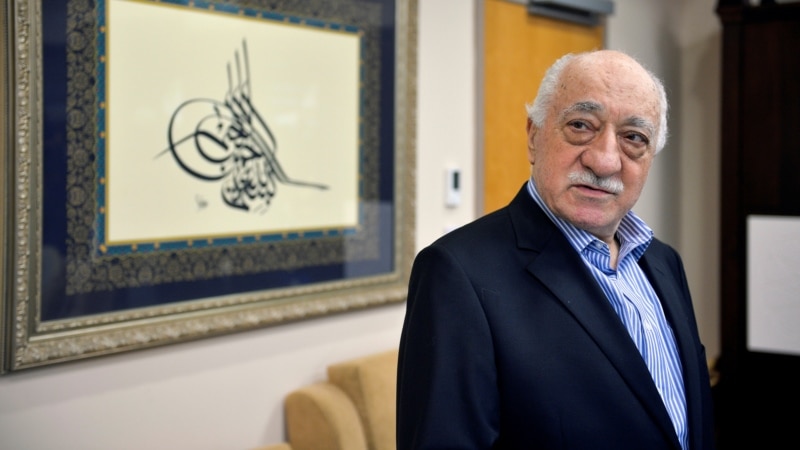 (read more)

Author: webdesk@voanews.com (Reuters)



142. Vietnam: Chinese Postal Stamps Violate Sovereignty
December 14, 2016




Vietnam's central postal service has slammed China's recent issuance of stamps that they say violate Vietnam's sovereignty over the Spratly Islands in the territorially contested waters of the South China Sea. Hanoi's demand for immediate cancellation of China's new series of stamps came just a day after it condemned Beijing's ceremonies Monday marking the "70th anniversary of the recovery" of the Spratly and Paracel archipelagoes. The China Post on...
... (read more)

Author: webdesk@voanews.com (VOA News)



143. US Justice Department Won't Send Officers to Pipeline Protest
December 14, 2016




The federal government won't send 100 federal officers to help police protests against the Dakota Access oil pipeline in North Dakota as requested, drawing a sharp rebuke Wednesday by the county sheriff who wanted the help, as well as the head of the National Sheriffs' Association. Sending border patrol and members of the U.S. Marshals Service Special Operations Group might escalate, not ease, tensions between law enforcement and protesters who've camped on federal land for...
... (read more)

Author: webdesk@voanews.com (Associated Press)



144. US Troops to Arrive in Europe in January to Reassure Allies
December 14, 2016




The United States is deploying troops to Poland, the Baltic states and Romania next month as part of raising the security of the region, Polish and U.S. defense officials said Wednesday.   Polish Defense Minister Antoni Macierewicz made the announcement following talks with the commander of U.S. land troops in Europe, Lt. Gen. Ben Hodges, in Zagan, western Poland. An Armored Brigade Combat Team from Fort Carson, Colorado, will be deployed there early next month, while another U.S....
(read more)

Author: webdesk@voanews.com (Associated Press)



145. Undersea Mystery: Seahorse Genetic Secrets Unveiled
December 14, 2016




Scientists have unlocked some of the genetic secrets of the weird and wondrous seahorse including its exotic eccentricity of male pregnancy. Researchers said on Wednesday they sequenced the genome of a seahorse species for the first time and identified the genetic underpinning for certain peculiarities in this equine-looking fish group that inhabits coastal waters around the world. Seahorses boast a host of oddities. Males, not females, carry and give birth to babies. They swim...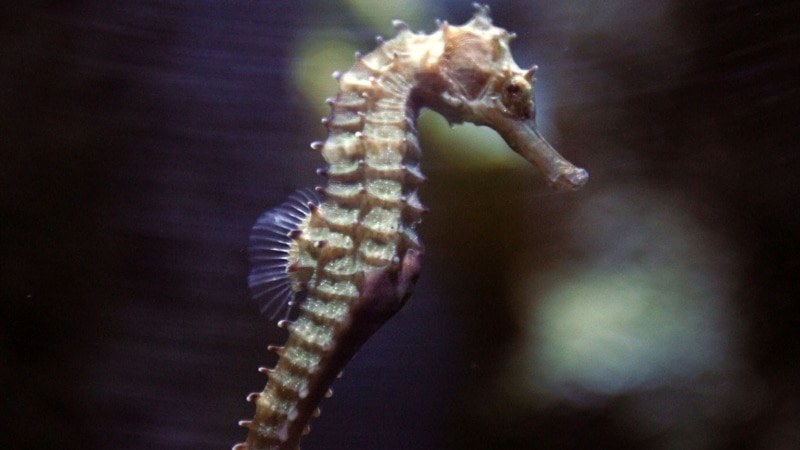 (read more)

Author: webdesk@voanews.com (Reuters)



146. Trump Team Disavows Survey Seeking Names of Climate Experts
December 14, 2016




President-elect Donald Trump's transition team on Wednesday disavowed a survey sent to the U.S. Department of Energy that requested the names of people working on climate change in the agency. "The questionnaire was not authorized or part of our standard protocol," Trump spokesman Sean Spicer said. "The person who sent it has been properly counseled." Spicer declined to comment further on the team's protocols. The survey of 74 questions, which the Energy...
... (read more)

Author: webdesk@voanews.com (Reuters)



147. Venezuela Power Clash Resumes After Vatican-led Talks Falter
December 14, 2016




Political conflict between Venezuela's opposition-run legislature and socialist government flared again on Wednesday after the breakdown of Vatican-led talks, as each side moved to appoint its own members to the national election board. The opposition Democratic Unity coalition blames President Nicolas Maduro for the OPEC nation's shrinking and dysfunctional economy, and wants to remove him through a referendum or by bringing forward the presidential vote due for late...
... (read more)

Author: webdesk@voanews.com (Reuters)



148. 'Manchester by the Sea,' 'Moonlight,' 'Fences' Dominate SAG Nominations
December 14, 2016




Manchester by the Sea led the Screen Actors Guild award nominations Wednesday, pitting the gritty drama against Moonlight, Fences, Hidden Figures and Captain Fantastic for best film cast ensemble, the group's top prize. Manchester by the Sea, about a working-class family dealing with multiple tragedies, got four nominations, including for lead actor Casey Affleck and supporting stars Michelle Williams and Lucas Hedges. Independent drama Moonlight, about an impoverished black boy...
(read more)

Author: webdesk@voanews.com (Reuters)



149. US Approves $25 Million Radar Sale to Philippines
December 14, 2016




The U.S. government has approved the sale to the government of the Philippines of two Sea Giraffe radars and related equipment, support and training for about $25 million, the U.S. Defense Security Cooperation Agency said on Wednesday. The Philippines requested the sale to improve monitoring of its territorial waters. The radars will be installed on two Philippines Navy ships and the principle contractors will be VSE Corp and Saab. The radar sale will allow the Philippines to beef up...
... (read more)

Author: webdesk@voanews.com (Reuters)



150. US Climate Scientists Move to Protect Data Ahead of Trump Administration
December 14, 2016




Last week, a memo sent by the Trump transition team to the U.S. Department of Energy (DoE) made news when it was revealed that it asked for the names of employees "who have attended any Interagency Working Group on the Social Cost of Carbon meetings."  Further news was made when the DoE responded by basically denying the request. Energy Department spokesman Eben Burnham-Snyder released a statement saying in part: "We will be forthcoming with all publicly available...
... (read more)

Author: webdesk@voanews.com (Kevin Enochs)