World News Articles and Ezines



176. Syrian Refugees Protest at Russian Consulate in Greek City
December 14, 2016




About 40 Syrian refugees from camps near Thessaloniki have protested peacefully outside the Russian consulate in the northern Greek port city against Russia's bombardment of Aleppo. Refugees burnt a Russian flag and held up placards outside the building, which was heavily guarded by Greek police.   Rizan Ali Hasan, 24, said Wednesday's protest was prompted by high civilian casualties in Aleppo. "Many children were killed," he said.   Other protesters held...
... (read more)

Author: webdesk@voanews.com (Associated Press)



177. North Dakota Oil Spill Raises Questions About Safety
December 14, 2016




The discovery of an oil pipeline spill earlier this month in western North Dakota has drawn heightened attention because of the battle over the Dakota Access oil pipeline being built across the state. While the spill was on a different pipeline, the Standing Rock Sioux and its supporters say a spill on the Dakota Access pipeline could threaten the tribe's drinking water, which is drawn from the Missouri River. The developer of the Dakota Access project, Energy Transfer Partners, and...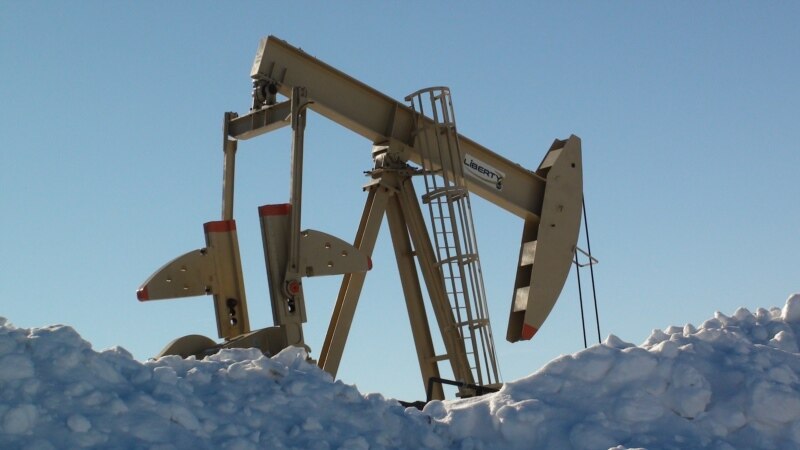 ... (read more)

Author: webdesk@voanews.com (Associated Press)



178. S. China Sea Dispute Hangs on Philippine Leadership of ASEAN
December 14, 2016




A bloc of 10 Southeast Asian nations has a chance to open tough discussions next year on how to handle China's contested expansion in the South China Sea as the Philippines, one of Beijing's chief maritime rivals, becomes the organization's chair with authority to set its 2017 agenda. President Rodrigo Duterte, who will chair ASEAN for the Philippines, runs a country that got into spats so deep with China since 2012 that his predecessor took Beijing to a world court tribunal and got a...
(read more)

Author: webdesk@voanews.com (Ralph Jennings)



179. Greenpeace Potesters Block HQ of French Nuclear Operator
December 14, 2016




Dozens of Greenpeace protesters are blocking the Paris headquarters of EDF, the public electricity company which operates the nuclear power plants in France.   Activists protesting the pro-nuclear policy of EDF have handcuffed themselves to heavy yellow barrels and lined up along the main entrance of the building since early Wednesday. At least two other militants have locked themselves inside a huge container placed on the forecourt.   EDF asked hundreds of employees not to go...
... (read more)

Author: webdesk@voanews.com (Associated Press)



180. Ancient Human Ancestor Was One Tall Dude, His Footprints Say
December 14, 2016




He stood a majestic 5-foot-5, weighed around 100 pounds and maybe had a harem. That's what scientists figure from the footprints he left behind some 3.7 million year ago. He's evidently the tallest known member of the prehuman species best known for the fossil skeleton nicknamed "Lucy," reaching a stature no other member of our family tree matched for another 1.5 million years, the researchers say. The 13 footprints are impressions left in volcanic ash that later...
... (read more)

Author: webdesk@voanews.com (Associated Press)



181. Aid Reaches Displaced in Central African Republic's Bria Region
December 14, 2016




Violence continues to flare in the Central African Republic. At times, the fighting is between Muslim and Christian militia. But in late November, two different groups tied to the Muslim Seleka militia fought in the northeastern town of Bria, leaving an estimated 85 civilians dead. The violence also displaced nearly 13,000 people. VOA's Zack Baddorf reports from Bria on the aid organizations working to fill some critical needs.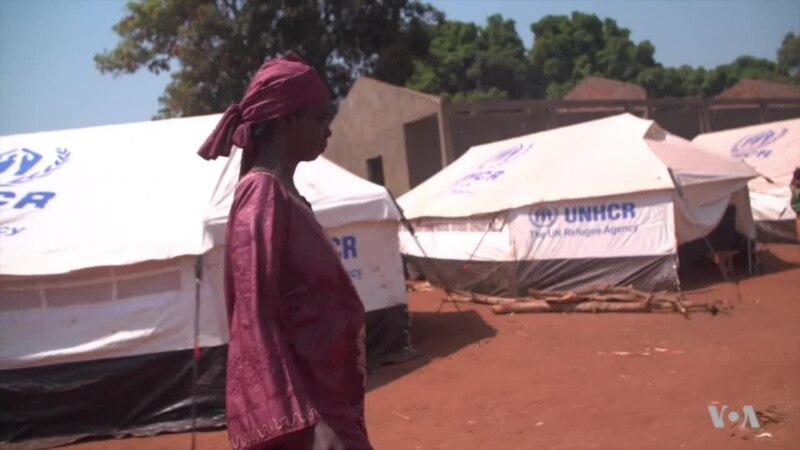 ... (read more)

Author: webdesk@voanews.com (Zack Baddorf)



182. UN Chief Urges Gambian Forces to Vacate Electoral Commission
December 14, 2016




United Nations chief Ban Ki-moon has condemned the takeover of Gambia's electoral commission by security forces and is calling on them to vacate the building immediately. A statement Wednesday from the secretary-general's spokesman also asked the Gambian military to take no further actions that could jeopardize a peaceful transfer of power in the tiny West African country. President Yayha Jammeh initially conceded defeat to challenger Adama Barrow in the December 1 presidential...
(read more)

Author: webdesk@voanews.com (VOA News)



183. Uber self-driving cars hit the streets of San Francisco
December 14, 2016




Uber is bringing a small number of self-driving cars to its ride-hailing service in San Francisco — a move likely to excite the city's tech-savvy population and certain to antagonize California regulators. The Wednesday launch in Uber's hometown expands a public pilot program the company started in Pittsburgh in September. The testing lets everyday people experience the cars as Uber works to identify glitches before expanding the technology's use in San Francisco and...
... (read more)

Author: webdesk@voanews.com (Associated Press)



184. Former CIA Director, British Premier Say Trump Needs Spy Data
December 14, 2016




A former CIA director and a former British prime minister offered simple advice on Wednesday for U.S. President-elect Donald Trump: Have daily intelligence briefings.   Both Leon Panetta, a former American spymaster and defense secretary, and Britain's former Prime Minister David Cameron emphasized the point after Trump suggested he didn't need them.   "I have never seen a president who has said, 'I don't want that stuff.' Never seen it,'...
... (read more)

Author: webdesk@voanews.com (Associated Press)



185. Tech Leaders to Make Peace, or Press Their Case with Trump
December 14, 2016




Silicon Valley leaders were among Donald Trump's most outspoken opponents during the presidential campaign. On Wednesday, though, many of them will come face-to-face with the president-elect for the first time since the election. The tech industry had multiple concerns about Candidate Trump, among them fears that he would stifle innovation, curb the hiring of computer-savvy immigrants and infringe on consumers' digital privacy. Those worries may not have abated, but that's not...
... (read more)

Author: webdesk@voanews.com (Associated Press)



186. Who Is Rick Perry?
December 14, 2016




Rick Perry, the longest-serving governor of the Lone Star state, is a fifth-generation Texan. Perry's ancestry is almost entirely English, dating as far back as the 13 original colonies. His family has been in Texas since before the Texas Revolution. Perry graduated from Texas A&M University with a bachelor's degree in animal science. Upon graduation from college in 1972, Perry was commissioned as an officer in the United States Air Force and completed pilot training in February...
... (read more)

Author: webdesk@voanews.com (VOA News)



187. Philippine President Admits to 'Personally' Killing Drug Dealers
December 14, 2016




Philippine President Rodrigo Duterte says he personally killed suspected drug traffickers during his two-decade tenure as mayor of the southern city of Davao. Duterte made the admission Monday during a speech before a group of businessmen, boasting that he would ride around Davao on his motorcycle and "just patrol the streets... looking for a confrontation so I could kill." The president said he would kill drug suspects just to show police "that if I can do it, why...
... (read more)

Author: webdesk@voanews.com (VOA News)



188. Analysts See Trump Comments on One China as Part of Bigger Game
December 14, 2016




President-elect Donald Trump's suggestion that the United States doesn't necessarily need to be bound by a "One China" policy, which was key to the establishment of diplomatic ties between Washington and Beijing, has the Chinese leadership on edge and some wondering whether a rethink is on the horizon regarding relations with Taiwan. Analysts say a Trump presidency could see ties with democratically ruled Taiwan enhanced, but doubt there will be a serious departure from the policy, noting...
... (read more)

Author: webdesk@voanews.com (William Ide, Joyce Huang)



189. Off-grid Solar Power Booms in Africa as US Backs Tech Rollout
December 14, 2016




In many parts of Africa, communities suffer from unreliable electric service, with many rural settlements cut off from national power lines. But industry experts say innovation in off-grid solar power is becoming accessible to even the most remote communities. As Henry Ridgwell reports, the U.S. government is investing millions of dollars in the technology under its Power Africa initiative.
... (read more)

Author: webdesk@voanews.com (Henry Ridgwell)



190. Judge Orders Crimean Artifacts Returned to Ukraine
December 14, 2016




A priceless collection of gold artifacts from Crimea that were on loan to a Dutch museum when Russia seized the peninsula must be returned to Ukraine and not Crimea, a Dutch court ruled on Wednesday in a judgment likely to anger Moscow. Kyiv and the four museums have been wrangling over the fate of the archeological treasures, including gems, helmets and scabbards, which were on loan to Amsterdam's Allard Pierson Museum when Russia annexed Crimea from Ukraine in 2014. A spokesman for...
(read more)

Author: webdesk@voanews.com (Reuters)



191. Trump Picks Former Texas Governor Perry for Energy Chief Position
December 14, 2016




U.S. President-elect Donald Trump has decided to name a one-time political foe, former Texas Governor Rick Perry, to head the country's Department of Energy, a sprawling agency Perry once said should be abolished as wasteful. Perry, a two-time Republican presidential candidate, called Trump a "cancer to conservatism" in the early stages of the party's lengthy presidential nominating contest. But after dropping out of the race with scant voter support, the 66-year-old...
... (read more)

Author: webdesk@voanews.com (VOA News)



192. Rakhine Violence Testing Limits of Aung San Suu Kyi Leadership in Myanmar
December 14, 2016




Since coming to power nine months ago, Myanmar's de factor leader, Aung San Suu Kyi, has represented the country at regional summits, met with the presidents of China and the United States, and supported the removal of longstanding economic sanctions. In her twin roles as State Counselor and Foreign Minister, she has fulfilled a pledge made a few days before the election in November: that if her party won, which it did by a landslide, she would be "above the president," a position she is...
(read more)

Author: webdesk@voanews.com (VOA News)



193. With River Crossing, Migrants Thread Loophole in EU-Turkey Deal 
December 14, 2016




This time of year, the Evros River runs broad and icy, its banks muddy and remote. It's a formidable sight for migrants reaching Turkey's land border with Greece, but not formidable enough to stop people who have already come so far in their bid to make it to a new life in Europe. "It was horribly cold," said Kevin Mohamadi, 37, an Iranian who said he crossed the river after paying smugglers. "We were a group of 16, including Afghan families with four children each, and crossed in two...
(read more)

Author: webdesk@voanews.com (Associated Press)



194. Trump Selects ExxonMobil CEO Rex Tillerson for Secretary of State
December 14, 2016




There is mixed reaction to President-elect Donald Trump's pick for secretary of state, with some praising ExxonMobil Chairman and Chief Executive Officer Rex Tillerson, and others expressing concern about his deep ties with Russia. VOA's senior diplomatic correspondent Steve Herman reports from the State Department.
... (read more)

Author: VOA News



195. Searching for Solutions as Floods Increase and Seas Rise
December 14, 2016




Rising sea levels are causing more frequent flooding in some U.S. coastal communities from Florida to New York. The surge is hurting home sales, sparking soaring insurance rates, and spawning an industry aimed at limiting damage and costs. In the Norfolk, Virginia, area, the nearby ocean, bay and rivers brought centuries of prosperity from maritime activities, including a major commercial port, the world's largest naval base, a fishing fleet, and many businesses that support ocean...
(read more)

Author: webdesk@voanews.com (Jim Randle)



196. China: Peace, Stability at Risk if 'One-China' Weakened
December 14, 2016




China's Taiwan Affairs Office said Wednesday any interference with or damage to the "one China" principle would have a serious impact on peace and stability in the Taiwan Strait. U.S. President-elect Donald Trump said Sunday the United States did not necessarily have to stick to its long-standing position that Taiwan is part of "one China," further upsetting China, which was angered by Trump's earlier telephone call with Taiwan President Tsai Ing-wen. The issue is highly sensitive for...
(read more)

Author: webdesk@voanews.com (Reuters)



197. Kashmiris Killed, Blinded by Buckshot Used on Protesters
December 14, 2016




Indian authorities call the shotgun shells filled with hundreds of small metal pellets a "non-lethal" weapon for crowd control, but that does not make them harmless. They've inflicted a permanent toll on hundreds of Kashmiris hit by them. Their faces are scarred. Their eyes are damaged or simply gone, replaced with prosthetics. And their psychological wounds run deeper still. "What I miss most is being able to read the holy Quran," says Firdous Ahmad Dar, 25, a Kashmiri man who lost...
(read more)

Author: webdesk@voanews.com (Associated Press)



198. All-Terrain Wheelchair Gives the Gift of Mobility
December 14, 2016




Inspiration comes from the strangest place. For one engineering entrepreneur, it came in the form of a frustrating three months in a wheelchair. That experience inspired Janna Deeble to create a wheelchair built for mobility, not just stability. VOA'S Kevin Enochs explains the new design.
... (read more)

Author: VOA News



199. American Community of Somali Expatriates Unites Against Violence
December 14, 2016




In the weeks since a student at Ohio State University attack a group of people, the community has struggled to understand what drove the refugee from Somalia, who came to the U.S. with his family in 2014, to such violence. Nowhere has that been felt more than the Muslim community of Columbus, Ohio, where people are working hard to distance their faith from a lone-wolf attacker. Arash Arabasadi reports.
... (read more)

Author: VOA News



200. Syrian Rebels Reach Evacuation Deal for Aleppo
December 14, 2016




The international community urged Russia to use its influence to stop Syrian government forces from committing atrocities as they close in on the last pockets of Aleppo still held by the rebels. The United Nations Security Council held an emergency meeting Tuesday following reports of the bloodshed. Zlatica Hoke reports.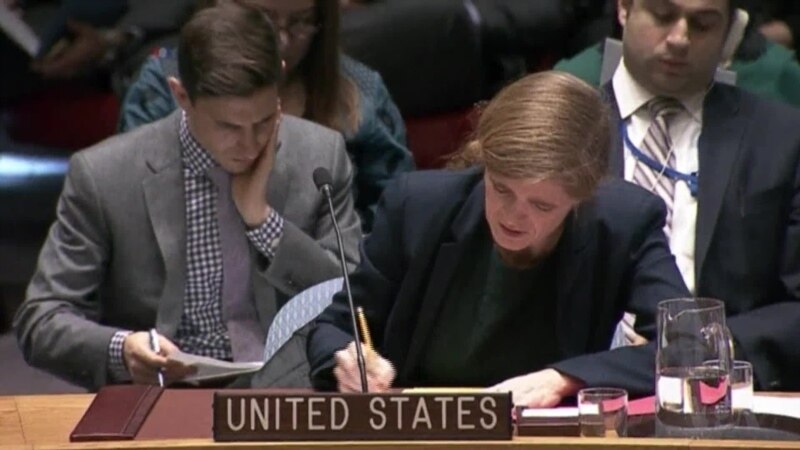 ... (read more)

Author: VOA News



>



Author Login

ADVERTISE HERE NOW!
Limited Time $60 Offer!
90 Days-1.5 Million Views

LAURA JEEVES



At LeadGenerators, we specialise in content-led Online Marketing Strategies for our clients in the t...more
ALEX BELSEY



I am the editor of QUAY Magazine, a B2B publication based in the South West of the UK. I am also the...more
TIM FAY



After 60-plus years of living, I am just trying to pass down some of the information that I have lea...more
STEPHEN BYE



Steve Bye is currently a fiction writer, who published his first novel, 'Looking Forward Through the...more
SHALINI MITTAL



A postgraduate in Fashion Technology. Shalini is a writer at heart! Writing for her is an expression...more
JAMES KENNY



James is a Research Enthusiast that focuses on the understanding of how things work and can be impro...more
GENE MYERS



Author of four books and two screenplays; frequent magazine contributor. I have four other books "in...more
ADRIAN JOELE



I have been involved in nutrition and weight management for over 12 years and I like to share my kn...more
RYAN P JONES



Ryan Jones owns and operates this website, Amazines.com. Having worked in the computer industry sin...more