201. Aleppo Deal Calls for Evacuation of Civilians, Rebels 
December 13, 2016




Evacuations of civilians and rebels were to begin Wednesday in the Syrian city of Aleppo, where a government ground offensive backed by Russia has squeezed opposition fighters from eastern neighborhoods they held since 2012. The Syrian Observatory for Human Rights said the evacuations were expected to begin at 3:00 GMT, but several hours after that time no one had left. A group of government buses was seen outside of the eastern districts once held by the...
... (read more)

Author: webdesk@voanews.com (VOA News)



202. Deutsche Bank Complex Tanglement with Trump
December 13, 2016




This week, President-elect Donald Trump postponed an announcement on how he'll deal with conflicts between his global businesses and his job as president. His financial investments are one concern, but his debts are another, including loans held by a German bank. VOA's Carolyn Presutti looks at the U.S. Department of Justice investigations into his biggest lender, Germany's Deutsche Bank.
... (read more)

Author: VOA News



203. Trump Entanglements With German Bank Could Pose Problems
December 13, 2016




U.S. President-elect Donald Trump plans to announce next month that he'll hand over control of his global real estate and other businesses to his children and executives. His stated goal: To take potential conflicts of interest off the table so he can concentrate on the job of running the country. But when Trump is sworn in January 20, his Department of Justice will be stuck with ongoing entanglements involving his biggest lender: Germany's Deutsche Bank. The predicament shows just...
... (read more)

Author: webdesk@voanews.com (Masood Farivar)



204. Venezuela Frees Four Jailed Maduro Opponents
December 13, 2016




Venezuela freed Tuesday four opponents of President Nicolas Maduro, but activists demanded the immediate liberation of more than 100 others they say are also unjustly imprisoned. "I'm so happy after living through these storms," one of the four, bank messenger Gilberto Sojo, told Reuters ecstatically after his release overnight, surrounded by friends and family. Sojo and the other three — engineer Vladimir Araque, retired general Romer Mena and lawyer Leopoldo D'Alta — were...
... (read more)

Author: webdesk@voanews.com (Reuters)



205. 'Growing Pains' Star Alan Thicke Dies at 69
December 13, 2016




Alan Thicke, a versatile performer who gained his greatest renown as the beloved dad on a long-running sitcom, has died at age 69. Carleen Donovan, who is a publicist for Thicke's son, singer Robin Thicke, said the actor died from a heart attack Tuesday in Los Angeles. She had no further details. Thicke was a Canadian-born TV host, writer, composer and actor well known in his homeland before making his named in the United States, most notably with the ABC series Growing Pains. On...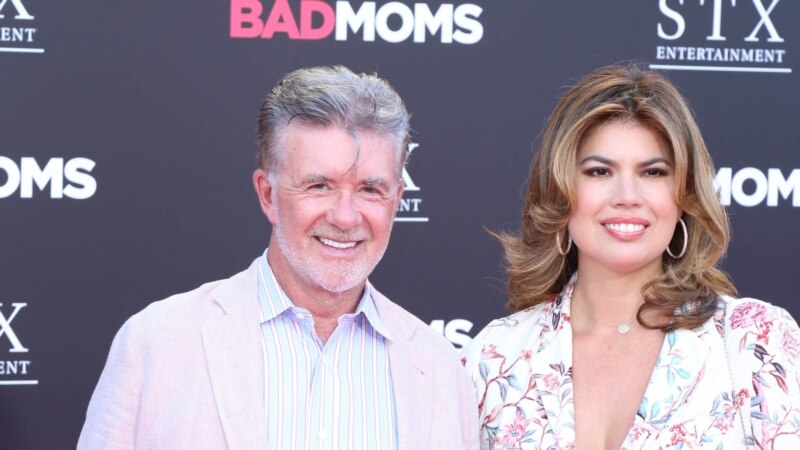 (read more)

Author: webdesk@voanews.com (Associated Press)



206. US Military Aircraft Crashes off Japan; Crew Rescued
December 13, 2016




U.S. military Osprey aircraft crash-landed off Japan's southern island of Okinawa, but its five crewmembers were safely rescued. The U.S. Marine Corps said Wednesday that an MV-22 Osprey tilt-rotor aircraft landed in shallow water off Okinawa's east coast late Tuesday. They said in a statement that the crewmembers were airlifted to a Navy hospital at the Kadena Air Base for treatment. Japanese defense officials said two of them sustained injuries that were not life threatening. The...
... (read more)

Author: webdesk@voanews.com (Associated Press)



207. Sydney Suffers Its Hottest December Night in 148 Years
December 13, 2016




Sydney residents sweltered through the city's second hottest night on record and its hottest December night in 148 years, with many cooling off at beaches long after dark. A minimum of 27.1 degrees Celsius (80.8 degrees Fahrenheit) was recorded in Australia's largest city early Wednesday, Australian Bureau of Meteorology forecaster Jordan Notara said. The only hotter overnight minimum temperature recorded in this city of 5 million people was 27.6 degrees Celsius (81.7 degrees...
... (read more)

Author: webdesk@voanews.com (Associated Press)



208. World Bank Lends Albania $71M for Tourism Infrastructure
December 13, 2016




The World Bank said on Tuesday it had given Albania a $71 million loan to upgrade infrastructure in four southern towns to help attract foreign tourism but also urged local authorities to avoid unsustainable overconstruction. Ellen Goldstein, the World Bank's director for the Western Balkans, said infrastructure in the UNESCO heritage towns of Gjirokaster and Berat, the port of Sarande facing Greece's Corfu island, and the southeastern town of Permet would be upgraded. "It...
... (read more)

Author: webdesk@voanews.com (Reuters)



209. Syrian Ally Russia Touts Aleppo Evacuation Deal
December 13, 2016




Syria's Russia-backed government and rebels in Aleppo fighting to oust it announced Tuesday that the two sides had reached a deal to facilitate the withdrawal of opposition fighters and tens of thousands of civilians from the war-ravaged city. The deal, brokered by Turkey and Russia, was announced ahead of an emergency meeting of the U.N. Security Council, and a short while after U.N. claims that government loyalists in Aleppo had executed scores of people as rebel defenses in the...
... (read more)

Author: webdesk@voanews.com (Margaret Besheer)



210. Thousands Protest Against Polish Government on Martial Law's Anniversary
December 13, 2016




Thousands marched across Poland's capital on Tuesday to protest the policies of the current government on the 35th anniversary of the martial law crackdown by the former communist regime. Protests also took place in other cities, in a show of strength by the opposition after roughly a year in power for the ruling Law and Justice (PiS) party and its leader, Jaroslaw Kaczynski. The protesters in Warsaw carried Polish and European Union flags, blew trumpets and chanted "Here is...
... (read more)

Author: webdesk@voanews.com (Reuters)



211. 'To Sir With Love' Author Braithwaite Dies at 104
December 13, 2016




Guyanese author, teacher and diplomat E.R. Braithwaite, whose 1959 book To Sir, With Love told the story of a black teacher struggling in a classroom in a white London slum, has died in surburban Washington at age 104. Braithwaite moved into teaching after a career as an oil worker and serving in Britain's Royal Air Force during World War II. He chose the profession after being denied an engineering job because he was black and found himself facing a schoolroom of antisocial,...
(read more)

Author: webdesk@voanews.com (Ken Schwartz)



212. DRC Political Talks Mediated By Catholic Church
December 13, 2016




Negotiations between President Joseph Kabila's political alliance and the Congolese opposition got under way Tuesday in Kinshasa, with the Catholic Church mediating. In the absence of elections, these talks are being billed as the Democratic Republic of Congo's last chance for a negotiated settlement ahead of the scheduled end of Kabila's second term next Monday. Catholic Church's role The Congolese Catholic Church (CENCO) has been tasked with mediating the political...
... (read more)

Author: webdesk@voanews.com (William Clowes)



213. Obama Signs Bill to Fund Cancer Research, Drug Treatment
December 13, 2016




U.S. President Barack Obama has signed a $6.3 billion bill to fund cancer research, drug addiction recovery and mental health services, in what likely will be his final law signed as president. In an emotional ceremony, Obama signed the 21st Century Cures Act in a White House auditorium. He made a point of highlighting the work of Vice President Joe Biden. The section of the bill allocating $1.8 billion in cancer research funding was named for Biden's son, Beau, whose death from brain...
... (read more)

Author: webdesk@voanews.com (VOA News)



214. Iran Increasingly Sees IS as Threat to Islamic Republic
December 13, 2016




In an unusual display of public candor, Iranian authorities have said in recent speeches that Islamic State infiltrators are becoming a growing threat to the Islamic Republic. At least three times in recent months, Iranian officials have spoken about breaking up IS-related terror cells and arresting IS-affiliated militants planning attacks inside Iran. The claims lack many details, including when the alleged incidents took place, the identity of most suspects and concrete links to IS....
... (read more)

Author: webdesk@voanews.com (Mehdi Jedinia)



215. New Italian PM Wins First Vote of Confidence, Pledges to Support Banks
December 13, 2016




Italian Prime Minister Paolo Gentiloni won an initial vote of confidence in the lower house of parliament Tuesday after laying out a limited program for his new government, which might only survive a few months. Gentiloni has taken over from former premier Matteo Renzi, who resigned last week after Italians rejected his proposed reform of the constitution in a referendum. Making his maiden speech to parliament in his new role, the softly spoken Gentiloni said he was prepared to support...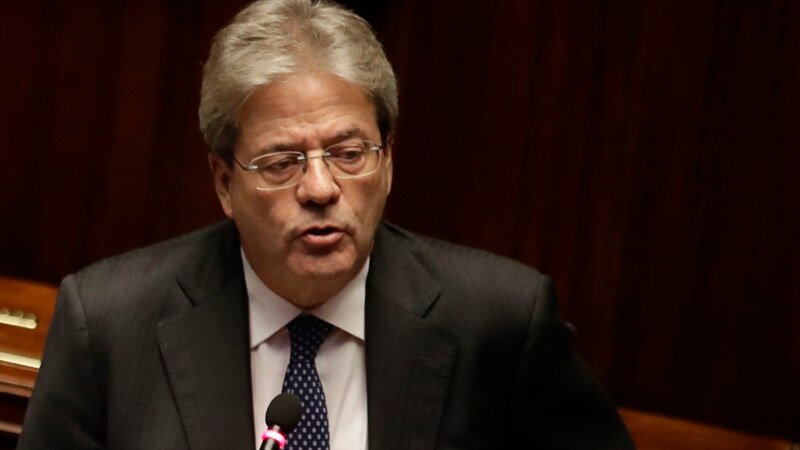 (read more)

Author: webdesk@voanews.com (Reuters)



216. Court Allows Colombia to Put Peace Laws on Faster Track
December 13, 2016




Colombia's government can move laws needed to carry out the country's peace deal with the Marxist FARC rebels through Congress more quickly than usual, the Constitutional Court ruled Tuesday. Both the Senate and the lower house backed the accord with the FARC, or Revolutionary Armed Forces of Colombia, in recent votes, giving necessary legislative approval to the deal to end 52 years of war that has killed more than 220,000 people and displaced millions. But rebels have...
... (read more)

Author: webdesk@voanews.com (Reuters)



217. US Lawmakers, Citing Activist's Death, Want Aid to Honduras Held
December 13, 2016




A group of U.S. lawmakers is making a year-end push to suspend millions of dollars in military assistance to Honduras, citing mounting human rights concerns, including the slaying of high-profile land rights activist Berta Caceres. More than 50 Democratic Party politicians have signed a letter to the U.S. State Department urging authorities to withhold more than $18 million in security aid to Honduras before Congress adjourns for the holidays and ahead of President-elect Donald...
... (read more)

Author: webdesk@voanews.com (Reuters)



218. US Food Company to Pay Record Criminal Fine for Salmonella Outbreak
December 13, 2016




U.S. food giant ConAgra pleaded guilty in federal court Tuesday to charges of sending contaminated peanut butter to stores in 47 states. The company will pay a record $11.2 million in penalties, including an $8 million fine — the largest single food poisoning-related fine in U.S. history. "This case demonstrates companies, both large and small, must be vigilant about food safety," Assistant Attorney General Benjamin Mizer said Tuesday. A ConAgra subsidiary shipped...
... (read more)

Author: webdesk@voanews.com (VOA News)



219. Brazil Senate Passes Spending Cap in Win for Temer
December 13, 2016




Brazilian senators on Tuesday passed a 20-year public spending ceiling proposed by President Michel Temer to control a ballooning budget deficit, a crucial step in an austerity drive to rescue Brazil's stalled economy. Approval of the centerpiece of his fiscal plan handed a welcome victory to Temer's scandal-plagued government, which is threatened by corruption accusations and citizens' deep frustration with economic malaise. The Senate approved the cap by a 53-16 margin,...
... (read more)

Author: webdesk@voanews.com (Reuters)



220. Afghan Officials Probe Abuse Allegations Against Dostum
December 13, 2016




The Afghan government announced late Tuesday that it had launched an investigation into allegations a former provincial governor was abducted, tortured and raped by security officials acting under the authority of First Vice President Abdul Rashid Dostum. The announcement by Afghan President Ashraf Ghani's office came after U.N., U.S. and  European Union officials in Kabul condemned the alleged abuses and called for a swift investigation. Hours earlier, the victim, Ahmad...
... (read more)

Author: webdesk@voanews.com (Ayaz Gul)



221. Islamic State Claims Responsibility for Cairo Church Bombing
December 13, 2016




Islamic State is claiming responsibility for Sunday's suicide bombing at Cairo's Coptic Orthodox Church that killed at least 25 people. The terror group warned of more attacks in its online statement Tuesday, promising to continue its war against "every infidel and apostate in Egypt and elsewhere." Television footage shows the suspect walking through the church gates before blowing himself up. Islamic State identifies him as Abu Abdullah al-Masri which appears to...
... (read more)

Author: webdesk@voanews.com (Ken Schwartz)



222. Yazidi Woman Profiled by VOA Accepts EU's Human Rights Award
December 13, 2016




Lamiya Bashar, disfigured by a mine blast while escaping enslavement by Islamic State, received the European Parliament's Sakharov Prize for freedom of thought and expression Tuesday.
... (read more)

Author: VOA News



223. Islamic State's 'Battle Ready' Fighters Hit New Low
December 13, 2016




Under pressure from unrelenting airstrikes and increasingly capable forces on the ground, the Islamic State terror group is having trouble mustering a fighting force capable of holding onto its self-declared caliphate. New U.S. estimates put the number of IS "battle ready" fighters in Iraq and Syria at just 12,000 to 15,000, less than half of what the terror group was able to field at its height. The latest intelligence puts the number of IS fighters "at the lowest point...
... (read more)

Author: webdesk@voanews.com (Jeff Seldin)



224. António Guterres Sworn In as New UN Chief
December 13, 2016




Portugal's António Guterres was sworn in Monday as the ninth U.N. secretary-general. The former prime minister and U.N. refugee chief beat out more than a dozen other candidates to lead the organization. From the United Nations, VOA's Margaret Besheer has more.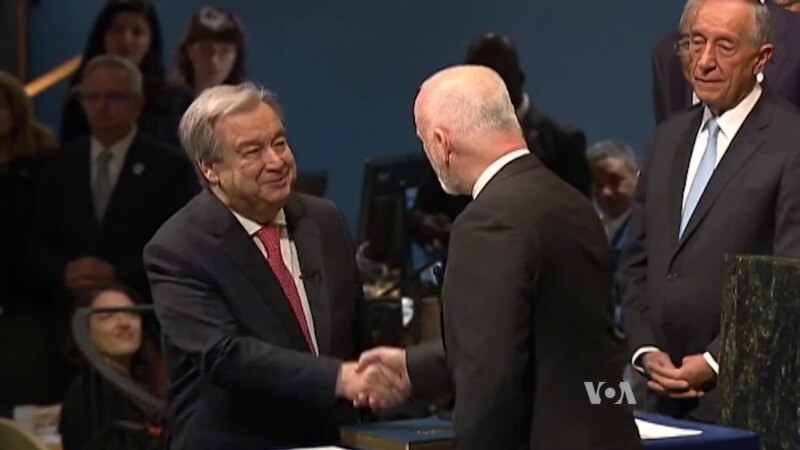 ... (read more)

Author: VOA News



225. Increased Anxiety Seen Among LGBT Youth Since Presidential Election
December 13, 2016




Giovanni Guerrero says he has been "staying in more and more lately." The third-year aerospace engineering student at California Polytechnic State University in San Luis Obispo is both a member of the LGBT community and Mexican-American, and he feels especially vulnerable after a highly divisive election campaign that was accompanied by a rise in various types of hate crimes. "I mean, [living] in California is a lot safer and I'm grateful for that … [but] anti-LGBT...
... (read more)

Author: webdesk@voanews.com (Aline Barros)