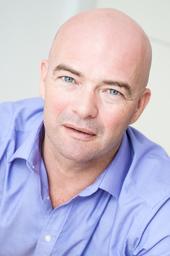 Author: Roshi Tao

Website: www.roshitao.com

Author Comment / Biography:
For the past fourteen years that I have peen practicing TAO, an ancient Chinese philosophy that seeks to explain the nature of the Universe and the very basis of our existence, has always been a relaxed way to work on my personal growth and have positive personal energy. To me, TAO is so natural that I never felt the pressure of having to practice during the processes and trainings.

I have noticed over the time that whenever I stopped practicing TAO, whether for weeks, months or even years, I went down in energy, resulting in bad disposition and I fell sick more than often. And when I went back to practicing TAO, took the lessons and workshops, my energy became much better and positive. I had always remembered the basics of TAO, and with time I could feel and see myself growing, becoming more and more aware of everything around. Today, TAO has become my way of life and has been imprinted into my core and the very nature of my existence.

TAO is very vast and at first, I was surprised upon experiencing how easy it is to connect with nature and cosmic energies, both around and within me. And trust me, I am very grateful for the fact that I first did not read about it, but felt and practiced and after that reading made more sense as I could relate to and recognize exactly what was being explained.

For an instance, it was only a year ago that I learn how to master non ejaculation, and with time non ejaculation not only gave me great orgasmic pleasure, but utmost control over my body, resulting in increased daily consciousness and awareness which is still growing each day.

The strenght and control I have got with the continuous practice of TAO, helps me deal with negative energy that comes from within as well as from external sources such as other people. Happiness and joy has increased in my life, providing the feeling of complete fulfilment which is growing aside love for other people and nature as well.

Knowing your energy, its boundary, and connection to ther energies gives the power to think nog from the head, but from the belly, from the very soul and the fusion of eight elements is one of the most powerful energies I have ever experienced. The fusion of power, sexual energy cosmic or universal energy, earth power, law of pleasure and much more together; with all of it together, I can now take charge and control very easily, in a matter of just a few seconds. Through the fusion, I learned how to save and make the most use of my energy, how to be relaxed and aware of everything at the same time.

The processes, exercises that I learned in the past fourteen years, has helped me to fuel my organs, like the heart, brain, kidney etc. for optimal health and well-being of the body. And what else helped? Other things I did or used helped me assist in the TAO process. Marine Phytoplanton, sleep well, friends, trainings, inspiring people and some more...

I am ROSHI, a seeker who has found the answers to questions humanity has long been asking, questions that we all look for explanations for. Ilona, my friend and TAO teacher & guide in true sense who taught me to meditate and channel my energy the right way, always says that "no amount of drugs could give you this kind of feeling, this sense of completion, the rush of being closest to the whole universe and creation".