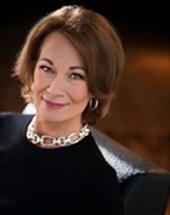 Author: Suzanne St. John Smith

Company: Suzanne St. John Smith

Region: Vancouver Canada

Website: www.stjohnsmith.ca/

Author Comment / Biography:
I am an Adlerian-trained psychotherapist in West Vancouver in a private practice, and I work with individuals, couples, and families. I'm committed to providing the highest level of service to all my clients, regardless of race, gender, sexual orientation, religious affiliation, politics, ethnicity, or nationality.

Professional Training and Experience

Master of Counselling Psychology from the Adler School of Professional Psychology, Chicago, Illinois Master of Communications from Carleton University, Ottawa, Ontario

Bachelor of Arts from Simon Fraser University, Burnaby, British Columbia

Associate therapist of the Adlerian Counselling and Consulting Group, Ottawa, Ontario

Private practice in Ottawa, Ontario, and Vancouver, B.C., serving individuals, couples, and families Over 30 years of experience providing counseling assistance in the field of addictions and eating disorders

Group leader: Anorexia Nervosa and Associated Disorders (ANAD)

Professional experience in business, marketing, writing, and presentations

Workshop/seminar developer and presenter on a variety of topics, including family relationships, eating disorders, addictions, and program evaluation
| | |
| --- | --- |
| Displaying 1 to 10 of 19 articles | Next > |
Pages: 1 2
Articles by Suzanne St. John Smith
1. #MeToo: Add My Voice to the Cultural Ground Swell against Sexual Abuse
November 18, 2017

We are living in powerful times. A crucial time in the lives of those who've been sexually abused. For girls, boys, men, and women, it's a long-awaited time when people are becoming empowered to speak up against the sexual abuse they've experienced during their lifetimes with the hope of making thos...




2. Body Acceptance: How to Strike Up a Loving Relationship With Your Most Loyal Companion
October 19, 2017

As a psychotherapist, I'm in the business of hearing how people, especially women, talk about their bodies using hateful and disparaging terms. They aren't alone. I've done the same myself, and so I know how hard it can be to make peace with our imperfect bodies (are they ever anything else?) let a...




3. Focusing on Positivity Can (Sometimes) Drive Us "Crazy"
September 21, 2017

Sometimes I feel like complaining. About whatever. And it feels good – that is, when I'm not in the company of the kind of person we all know who see it as their job to drag us over to the "positive perspective" corner of the room. "Leave me alone. I want to feel miserable for now," I want to scream...




4. When it's Time to Shift Priorities
August 15, 2017

I'm a perfectionist. Always have been. And sometimes it drives me crazy.

Like most 'Type-A' people, there isn't enough time in the day to be a perfectionist about everything, so we often prioritize areas of our lives where our standards need to reach their highest, and those where we can a...




5. The Importance of Maintaining a Healthy Distance in Relationships that Matter the Most
February 08, 2017

As a psychotherapist, I often meet individuals, couples and families who at first describe the relationships that matter the most in their lives as 'very close', 'tight', and supportive. But later, after understanding the issues that brought them to my office, I view them more as insular systems tha...




6. No more 'Thinking About It'- Make a Decision to Take Action Today!
December 20, 2016

Never making the decision you know you need to make has been called 'analysis paralysis'; 'sitting on the fence'; 'considering your options'; 'waiting for the right time' (when there is no right time); 'not wanting to rush into anything'; and, in new age lingo 'being kind to myself by NOT making a d...




7. Adults Teaching Children: The Legitimization of Bullying
November 03, 2016

When I was in Grade 4, I struggled with an ability to read, especially when asked to read in front of the class. I wasn't dyslexic but I was quite shy, and not at all confident about my intellectual abilities relative to my peers.

Unfortunately, I had a teacher who, I discovered many years l...




8. When the Opinions of Others Matter Too Much
October 07, 2016

From the moment we're born until the day we die we are continually absorbing messages that tell us who we are, what we're worth as human beings, what we should be doing at any given time, how we should look (and especially how we shouldn't look), what we should eat, what we should buy, what activiti...




9. Transitions: The 3rd Inevitability (in addition to death and taxes!)
September 11, 2016

Over the years, I've discovered there are few among us who embrace transitions. I'm not one of them.

Just ask my husband.

For perhaps the first ten years of our lives together, when we vacationed overseas (before the aid of the Internet to illustrate the sort of place we were headed ...




10. Friendships: Time for Some Spring Cleaning?
August 08, 2016

At one time or another, we've likely all been advised that we should go through our closets on a regular basis to weed out what no longer works for us, and to remind ourselves what does.

After months of procrastination, I tend to carry out this arduous task every couple of years, and not sur...





>