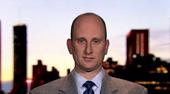 Author: George Birnbaum

Company: GEB International

Region: USA

Website: georgebirnbaum.com/

Memorable Quote 1: Kerry lacks understanding, is ignorant

Author Comment / Biography:
Raised on the blood sport politics of the American South, nurtured through experience as a key staffer at a national Republican Party committee in a tumultuous election cycle, and forged through more than a dozen international campaigns, George E. Birnbaum is one of America's leading international political consultants. From polling and strategy to paid media and grassroots coalition building, Birnbaum is a leader in developing and implementing campaign strategies for victory.

Born and raised in Atlanta, Georgia, Birnbaum came of age during the presidency of Ronald Reagan. He took his first paid position in a political campaign in 1992, signing onto Ohio Republican Congressman Bob McEwen's tough reelection campaign. In the years following, he worked on more congressional races, including campaigns in North Carolina, Florida and Virginia.

During the 1996 cycle, Birnbaum served as the deputy political director and director of survey research under National Republican Senatorial Committee Chairman Alfonse D'Amato. While Bob Dole was running the national GOP ticket to an embarrassing defeat, Birnbaum's work on two dozen key races helped ensure that Republicans broke the historical pattern and actually netted a two-seat gain, to help maintain their hold on the U.S. Senate.

Following the 1996 cycle, Birnbaum accepted the task of managing Charlie Crist's 1998 challenger campaign against incumbent Senator Bob Graham in Florida. Though unsuccessful – Graham is one of the few politicians in American history to have won statewide races at least five times, with no defeats – the campaign is widely credited with setting up Crist for his later successful runs for state education commissioner, Attorney General, and Governor.

It was after the 1998 cycle that Birnbaum's career took an international turn, when he agreed to consult for Israeli Prime Minister Benjamin Netanyahu's campaign. Birnbaum eventually served as Netanyahu's chief of staff, a position he held for a year and a half.

After serving Prime Minister Netanyahu, Birnbaum took a hiatus from political work, spending the next two years concentrating on international philanthropy and charitable work.

In 2003, Birnbaum went into partnership with legendary American conservative political consultant Arthur Finkelstein to create an international political consulting firm.

Since then, the two have consulted and managed campaigns throughout Europe and the Middle East. They are credited with having elected Prime Minister of Israel Ariel Sharon, Chancellor of Austria Alfred Gussenbauer, Prime Minister of Bulgaria Sergey Stanishev, Prime Minister of Romania Colin Taricaneau, Prime Minister of Kosovo Hashim Thaci, and President of Serbia Boris Tadic. In 2008, they helped elect Nir Barkat as Mayor of Jerusalem, and in 2009 they helped Avigdor Lieberman's Yisrael Beiteinu party become the 3rd largest party in Israel – a position of strength which resulted in Mr. Lieberman's ascension to the position of Foreign Minister in Prime Minister Netanyahu's cabinet.

During the summer of 2010, Birnbaum and Finkelstein helped engineer the victory for the ODS party in the Czech Republic helping to elect the new Prime Minister, Peter Necas. Also in 2010, the team's strategic services were used by the Fidesz party in Hungary which helped Viktor Orban become Prime Minister and gave his party a two-thirds majority in the parliament.

Working for so many different clients in so many different political environments has taught Birnbaum the value of approaching each campaign as a unique enterprise, with no preconceived notions, and without any kind of baggage. Each contest requires its own strategy, and each campaign needs its own combination of message, manpower, and money.