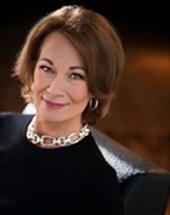 Author: Suzanne St. John Smith

Company: Suzanne St. John Smith

Region: Vancouver Canada

Website: www.stjohnsmith.ca/

Author Comment / Biography:
I am an Adlerian-trained psychotherapist in West Vancouver in a private practice, and I work with individuals, couples, and families. I'm committed to providing the highest level of service to all my clients, regardless of race, gender, sexual orientation, religious affiliation, politics, ethnicity, or nationality.

Professional Training and Experience

Master of Counselling Psychology from the Adler School of Professional Psychology, Chicago, Illinois Master of Communications from Carleton University, Ottawa, Ontario

Bachelor of Arts from Simon Fraser University, Burnaby, British Columbia

Associate therapist of the Adlerian Counselling and Consulting Group, Ottawa, Ontario

Private practice in Ottawa, Ontario, and Vancouver, B.C., serving individuals, couples, and families Over 30 years of experience providing counseling assistance in the field of addictions and eating disorders

Group leader: Anorexia Nervosa and Associated Disorders (ANAD)

Professional experience in business, marketing, writing, and presentations

Workshop/seminar developer and presenter on a variety of topics, including family relationships, eating disorders, addictions, and program evaluation
| | |
| --- | --- |
| Displaying 11 to 19 of 19 articles | < Back | |
Pages: 1 2
Articles by Suzanne St. John Smith
11. In Celebration of Committed Parents - Right Down to Their Socks
July 18, 2016

June is convocation month, and all around the world students are celebrated as they make their way out of their post-secondary, and often, personal, nests as they fly toward the next phase of their lives.

Most of us watch them cross the stage with joy at the possibilities that we imagine for...




12. Finding Meaning in Everyday Life
June 01, 2016

Clients come to my office for a number of reasons. For example, when they're feeling depressed, when they're feeling anxious, and when they are experiencing conflict in their relationships, but also when they've become bored with their lives.

For these people, meaning and engagement in life ...




13. Moving Beyond the Playground: A Healthy Approach to Female Conflicts
March 02, 2016

For many women, their female friendships have been a source of comfort, support, laughter, and joy.

For others, they have been mired in betrayal, mean-spiritedness, and competition.

But for most of us, they've been a combination of these two extremes, and typically, even before we re...




14. When Selfless Giving Involves Self-Forgetting - Giving When It Stings
December 18, 2015

Just the other day, I was involved in a situation that reminded me of the amount of courage it takes to give selflessly.

I was acutely aware that few of us know the kind of love that's willing to offer this sort of giving, particularly if it means experiencing personal suffering in the pro...




15. Gratitude: A Recipe for Maintaining Positivity
December 07, 2015

Just as I was leaving my office last night, I discovered THE most beautiful bouquet of flowers sitting beside my door awaiting me.

I was so taken back by the thoughtfulness of whomever had arranged this lovely gift, and when I opened the card and read that it was from my clients who particip...




16. "The Most Wonderful Time of the Year"... Really??
November 27, 2015

We're about to head into what is likely your busiest time of the year, and yet songs joyfully remind us that it's THE most 'wonderful' time of the year.

Most people wouldn't agree.

Expectations for the holiday season seem to grow exponentially each year, but in reality, all you need ...




17. The "Ideal" Parent Syndrome
October 05, 2015

Before we became parents, many of us had an ideal image of what that role would look like. This image is often based on our own experiences of being parented. Consequently, we might decide to parent our children similarly, or we might enter into parenthood with a determination to parent in a dramati...




18. Eating Disorders and the Older Woman
October 05, 2015

For many reading this article, the title will likely sound a bit strange. Topics like 'older women' and 'eating disorders' don't usually appear in the same sentence, at least in most of the literature where we read about either one. Yet, there likely exists a whole population of women who are daily ...




19. Developing a Healthy Body Image
October 05, 2015

As parents, we understand that our children's body image plays an important role in their development, both in terms of self-esteem as well as general mental health. Thus, it's not at all surprising that adolescents are perceived as one of the most vulnerable populations to society's notion of the '...