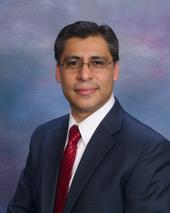 Author: Dr. Jimmie Flores

Company: Jim's Body of Knowledge

Region: San Antonio, Texas

Website: www.jmbokacademy.com/

Author Comment / Biography:
Dr. Jimmie Flores PhD, DM, PMP®, PMI-RMP®, PMI-SP®, CAPM®, SSBB, ITIL, SPHR®, GPHR®, Security+ Dr. Flores has held management and leadership positions in major companies including Shell Oil Company, The Prudential, and USAA. At USAA, he managed the $11.5 million budget for the IT department. He has extensive experience developing and teaching courses for organizations in the disciplines of Project Management, Human Resources, and Information Technology. Dr. Flores founded a global IT enterprise, and worked both in India and The Philippines. Dr. Flores has written several books including How to Become a Proficient Online Learner. He has earned two doctorates and seven master's degrees.
Articles by Dr. Jimmie Flores
141. 3 Signs You Are About to Get Fired
April 02, 2012

With the unemployment rate going up, many of us want to keep our jobs. I understand that giving the "pink slip" is no fun, but receiving one is even worse. Even if you are doing good work, it's still possible for your employer to show you the door – literally! If your performance is below stand...




142. 3 Comments to Avoid When the Company President Attends Your Meeting
March 26, 2012

Most of us get a little nervous when we know the company president will attend one of our meetings, especially if we are tasked with an agenda item. For the most part, we want to avoid saying anything stupid. While we should be concerned about what we say, we can't take a programmed approach where w...




143. 3 Nonverbal Mistakes to Avoid in Your Next Interview
March 19, 2012

You've worked hard to become a finalist for an excellent employment opportunity. Your skills and work experience are a good match. However, you are now one of three finalists who are asked to interview for the position. Your body of work is important in the selection process, but your interview skil...




144. 3 Things You Do or Say That Make You "Average"
March 12, 2012

Most of us want to be more than just the status quo. We work hard to excel, to be something more. However, from time-to-time, we say or do things that make us appear mediocre. For example, we might complain about how many times we've been passed over for a promotion. Expressing frustration is fine, ...




145. The 3 Things You Must Avoid Saying in a Meeting
March 05, 2012

Aren't you tired of meetings? Why do most people attending meetings look like they would rather be somewhere else? Why do Mondays have to begin with a meeting? Isn't it best to schedule them on Tuesday morning, after we've had a chance to review our calendar? When possible, I avoid meetings. I ...




146. Whatever You Do, Avoid These 5 Mistakes
February 27, 2012

You have to see it as much as I do—people wasting time and effort on trivial fitness activities that provide little payoff in the long run while they unknowingly avoid the activities that provide real success with their physique. Granted, it's probably difficult to know what's trivial and what's wo...




147. 3 Reasons You Shouldn't Show-off
February 20, 2012

It never fails! There is always someone in the office who wants to talk only about what they have done. If it's not about them, it's usually about their kids, a vacation they recently took, or the electric car they purchased over the weekend. It's always something, right? We should talk a...




148. 3 Strategies to Get Out of a Meeting
February 13, 2012

It's Monday morning, you're walking down the hall, and your manager says, "Maria, can you make the 10 am meeting?" You have a ton of work to do today, but you are caught off-guard. You want to say "No," but that might make your manager unhappy. You nod, and sheepishly confirm that you will attend th...




149. Intermittent Fasting - a Hedonistic Approach to Dieting
February 03, 2012

Are you looking for an eating plan that's easy to manage, allows you to eat in until your heart's content, and has been proven to be an effective muscle burning and fat-loss plan? Intermittent fasting may be right for you.

Characterized by cycling periods of fasting and eating during the da...




150. 3 Strategies to Adding More Productive Time to Your Day
January 26, 2012

What happened to my day? It seems like we can't get to all the work that is assigned to us. Even critical work fails to get done. The deadline is Tuesday at 5 pm, and we still have hours ahead of us. The key is to focus on the work that is absolutely important, and nothing else. In other words,...





>