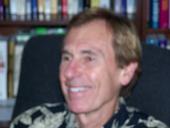 Author: Gene Myers

Company: Free Lance Writer

Region: all regions

Memorable Quote 1: Life is good when the waves are breaking on the outside.

Memorable Quote 2: Happy is he who forgets that which he cannot control..

Author Comment / Biography:
Author of four books and two screenplays; frequent magazine contributor. I have four other books "in the can" if I could only find the flash drives. Retirement hasn't dampened my energy, but I am certainly a lot more blasé.
Articles by Gene Myers
41. The Martini Month of May
June 05, 2017

Well, May 2017 is behind us, and I am happy to report that I successfully fulfilled a ritual my brothers and I observe the twenty-second of every May—and will continue to fulfill as long as we remain in the quick. So far, the streak is twelve years.

A word of explanation. My father enjoyed a...




42. Musical Adventures in Estrella (or The Music Man of CantaMia)
May 15, 2017

Our newly formed musical ensemble does not have 76 trombones; heck, we don't even have one, but despair not, music lovers, I'm working on it. The rhythm section (keyboard, bass, drums, guitar) is pretty good, and the horn section (alto sax, trumpet) is coming on strong. Our vocalists are working har...




43. The Reaper Makes a House Call
January 28, 2017

Five years ago I wrote an article that was deleted from the archives. At the time, I lived in the Midwest, and was the picture of perfect health. Since moving to the Southwest a year and a half ago, little annoying things have been happening to (indestructible) me: sporadic pains in the back and hip...




44. The Trump Card
January 22, 2017

The following essay is not intended to either sway opinion, insult, or convert anyone to my thought process. It is simply an unfiltered opinion relating to recent national issues as analyzed by me. And who among humanity doesn't want to hear my opinion? If not, read no further. Easy, huh?

S...




45. Hate & Discontent: The New American Paradigm
January 11, 2017

With the conclusion of the bitterly contested 2016 national and state elections, do you speculate whether or not the country can return to an environment that resembles "normal", whatever that is?

I'm thinking, probably not.

What a comic opera. We had two divisive lightning-rod pre...




46. A Perfect Storm
November 15, 2016

Donald J. Trump received some improbable news. He won the US Presidency. The aftereffects are still rocking the country, and will probably ramp up the divisiveness that started with Bush (43) and continued through Obama's terms. Déjà vu Department: When I worked in the oil industry, everything in ou...




47. The Reluctant Yogi of CantaMia
October 18, 2016

I enjoy an active lifestyle in the community of CantaMia, nestled in the Estrella Mountains near Goodyear, Arizona; and (almost) admit to being in denial about the ravages of age. However, deny as I might, insidiously, little things creep in. A winking, grinning imposter shows up in my mirror. (Hey,...




48. One Evening in Goodyear, Arizona
September 24, 2016

In 2015, Kay and I moved to CantaMia in the Estrella Mountains near Goodyear, Arizona. It's a 55-plus, gated community, with a resort atmosphere and inhabited by active people playing golf, tennis, pickleball, bocci ball; and keeping fit in the gym, practicing yoga, and lap swimming. During the afte...




49. One-Eighth of a Tank
July 11, 2016

Elmer Fudd answered, "Simple, Bugs, when I put on my right shoe, the other one is left." WHA...??? I crumpled the small, waxed-paper comic strip and threw it toward a nearby trash bin.

I didn't "get" the joke; and something else was off: mainly, in that comic strip, Elmer Fudd didn't substit...




50. Once Upon a Dream
March 25, 2016

For decades I flourished on four to five hours of sleep a night, and in spite of the relatively short snooze, usually awoke refreshed and cheerful—jacked-up to meet the day. YETHIR! Besides, it annoyed me to hear experts say I had to spend one-third of my short life in a condition of unconsciousness...





>