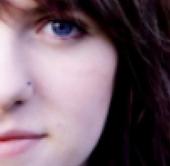 Author: Fiona Williams

Company: A Dentist's Daughter

Region: United States

Website: ADentistsDaughter.com

Memorable Quote 1: A smile is worth a thousand words

Memorable Quote 2: Believe it and you'll see it

Author Comment / Biography:
Fiona Williams is a freelance writer, former journalist and avid blogger. She researches and writes on a range of topics including health, family and technology.

A Dentist's Daughter brings you the best electric toothbrush, dental cost and dental implants information, advice and guidance. It's the brainchild of Fiona and Myntra who felt a deficiency is reliable, trust-worthy reviews of toothbrushes and dental services.

Fiona is active on social media, enjoys watching sports, reads voraciously and loves to travel around the world, soaking in various languages, cultures and sights... and making them grist to her writing mill.

On occasion, Fiona also does some freelance writing projects for clients. Her rates aren't cheap, though. So if you're interested in having her write for you, be prepared to shell out top dollar for high quality work. Get in touch by email or Twitter for a discussion about it.