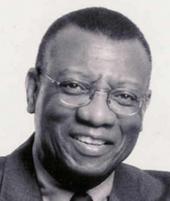 Author: marvell lawson

Company: center for information design

Region: world wide

Website: www.centerforinformationdesign.com

Memorable Quote 1: Without information, there can be no communication. Without communication, information is useless.

Memorable Quote 2: Success is within you; you just need the map to get it out.

Author Comment / Biography:
Marvell Lawson is an author, professional speaker, and communication coach who works with individuals and organizations wanting to improve their speech preparation and presentation skills; in addition to communicating more effectively to grow their business, make more money, and build personal and professional credibility.

Professor Lawson is dedicated to helping clients discover their unique capabilities and determine how to put them into productive action. When building any structure, we must begin with a strong foundation. The foundation on which growth and success are built is a combination of Information and Communication. A little understood fact is Public Speaking is the vehicle that pulls these two things together to achieve personal and professional success. Our understanding of the universe and everything we accomplish is determined by the communication structure we use. Public Speaking, in its totality, establishes that structure from conception to the completed presentation and questions answered.

As an affiliate professor at four colleges and universities, Prof. M worked with many, many students who lacked self-confidence and training, while also suffered the anxiety of standing in front of an audience and delivering a presentation. His specialty is Public Speaking. He doesn't just teach the basics then leave students with the statemen "You just have to do it and you'll get better." No wonder so much of our education has come into question. He has learned that Public Speaking covers the expanse of human existence. Operating from the position that Information and Communication are the foundation of human existence, Prof. M is constantly discovering how communication includes every discipline humans encounter. Without communication, we could have no understanding, or knowledge for that matter.

Professor M earned his Master's Degree in Applied Communication and a Certification of Advanced Studies in Organizational Communication from the University of Denver. In 1990 Professor M founded Center for Information Design and formulated his unique method for isolating the important elements of overwhelming amounts of information assaulting us today and custom designing communication procedures to get the right information to the right people who make decisions and the people who put those decisions into action.

Prof. M opened his firm Center for Information Design in 1990. It was created based on the principle of Information fused with Communication establishes the foundation for human existence. In our striving for success, the realization of Public Speaking provides us with is self-confidence, the opportunity to understand ourselves better, and the opportunity to understand others as well. So armed, our chances of personal and professional success are greatly enhanced.