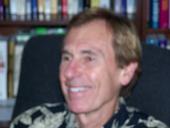 Author: Gene Myers

Company: Free Lance Writer

Region: all regions

Memorable Quote 1: Life is good when the waves are breaking on the outside.

Memorable Quote 2: Happy is he who forgets that which he cannot control..

Author Comment / Biography:
Author of four books and two screenplays; frequent magazine contributor. I have four other books "in the can" if I could only find the flash drives. Retirement hasn't dampened my energy, but I am certainly a lot more blasé.
Articles by Gene Myers
1. FORGOTTEN GLORY
October 01, 2021

My largest cohort of neighbors in the Arizona desert is from the Northwest; more specifically the state of Washington; even more specifically the Seattle area. Seahawks and UW paraphernalia adorn autos, homes, restaurants, and people.

Unfortunately, the origin of the region's fame is not ac...




2. SENIOR YEAR MEMORIES
May 21, 2021

It's been more than sixty years since I left high school, but a telephone call from my youngest brother, Thom, reminded me of some of the more whacky times of my senior year.

My graduating class was vilified by teachers and administrators for being the so-called worst in school history. Acc...




3. LIFE CYCLE
April 04, 2021

Fear not Death; he's not your master, Coming at you faster, faster. For the creator of Death (what or who) Also created thee. And that's the only mystery. BURMA SHAVE

Well, those aren't factual Burma Shave roadside signs—the kind I saw as a lad—but they're typical, right? The theme...




4. AMERICAN AMNESIA
March 07, 2021

I happen to love "today". Little Orphan Annie sang about tomorrow, but I'm a "today" fan. Big time. We only get it once. You see, today is one unique day in all the days that will ever be. And according to actuarial tables, I don't have many left. I want today to be peaceful, tranquil, and filled wi...




5. COVID CHRISTMAS UN-CHEER
December 18, 2020

Well, here I am listening to seasonal songs courtesy of that sultry-voiced virtual femme fatale from Amazon Echo. This while sucking down an Old Fashioned. Her name is Alexa. I requested she send me a provocative photo of herself, but she declined unless, that is, I purchase a certain APP. I also as...




6. SOCIETY, MEDICINE & MALPRACTICE?
October 27, 2020

In these days of travail, obesity, and cheap wine, I've concluded that society has become brain-numbed and seems to accept lying and thievery as standard operating procedure—no big deal, I mean, everybody does it except, of course, our favorite politicians. Oh no, it's always the other guy; the othe...




7. YEEOUCH!!!
August 31, 2020

A day last week, I played tennis in the morning, hustled home, cleaned up, and joined a four-way ZOOM teleconference call for an hour and a half. About 30 minutes of the call was actually value-added; the remaining time dedicated to trouble-shooting technical issues on one end of the telecon or off-...




8. AN AVIATOR'S FINAL FLIGHT
July 13, 2020

I've got to tell you, folks, I'm becoming depressed and weary from writing these kinds of articles, but at my age I don't see the trend abating. Initially, it was my first college friend and fraternity brother, Mike Glossinger, then a lifelong friend from primary school, Larry Livingston. There are ...




9. COVID-19: A Micro Godzilla
April 30, 2020

COVID-19, certainly not to be taken lightly, has interrupted life as we know it including the international economy and other things interesting like visiting relatives, eating out, and other forms of socializing. Typical of people in crisis we've developed a herd mentality. The media and politician...




10. REVERIE
April 17, 2020

MEMORIES POP-UP at random times during a lifetime, sometimes triggered by music, return to a familiar place, a sudden thought about a particular person, an old photograph; it could be any of a number of things. Today, a song on the radio took me back to a long ago event. It was one of those pleasant...





>