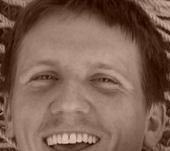 Author: Cleo Gib

Website: lubemychassis.com/

Memorable Quote 1: A common mistake that people make when trying to design something completely foolproof is to underestimate the ingenuity of complete fools.

Memorable Quote 2: If there's anything more important than my ego around, I want it caught and shot now.

Author Comment / Biography:
I love what I do. I'm a real people person. I love to blog and write. This allows me to share what I have learned with the world.